Penningtons Manches Cooper LLP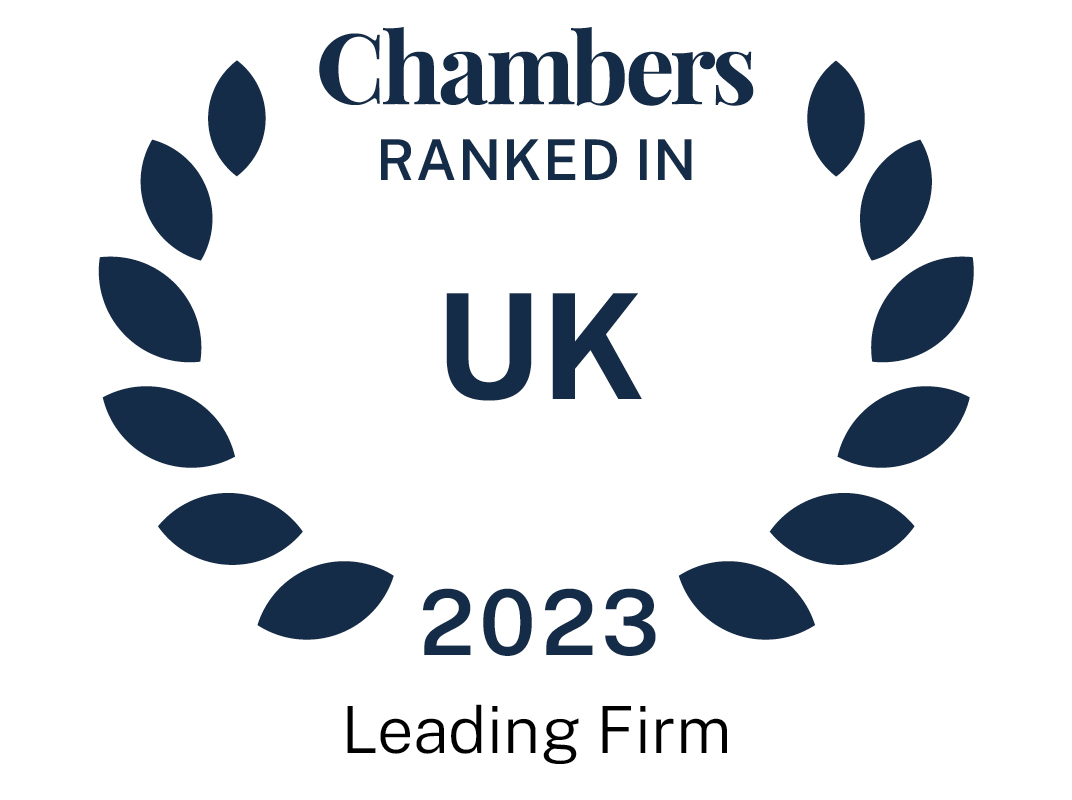 About
Provided by Penningtons Manches Cooper LLP
UK
Chief executive: Helen Drayton
Head of dispute resolution division: Franco Bosi
Head of business services division: David Kendall
Head of private individuals division: Rebecca Dziobon
Head of real estate division: Peter McElligott
Number of partners: 142
Number of assistant solicitors: 254
Number of other fee earners: 147
Contacts:
Banking & Finance: Grant Eldred
Clinical Negligence: Philippa Luscombe, Alison Appelboam Meadows
Commercial: Anna Frankum, Chris Shelley
Commercial Dispute Resolution: Clare Arthurs
Construction: Peter Stockill
Contentious Trusts: Michael Cash
Corporate: Simon Bickerdike, Matthew Martin
Court Of Protection: Julie Burton
Education: Hilary Aldred
Employment: Paul Mander
Energy & Offshore: Darryl Kennard
Family: Anna Worwood
Immigration: Pat Saini
Insurance & Reinsurance: Mark Lee
Intellectual Property: Anna Frankum, Chris Shelley
International Trade: Darryl Kennard
International Wealth: Laura Dadswell, James Stewart
Life Sciences: Chris Shelley
Personal Injury: Philippa Luscombe
Private Client: Clare Archer
Real Estate: Peter McElligott
Real Estate Litigation: Donald Lambert
Residential Property: Lee Greaves
Retail: Matthew Martin
Shipping: Darryl Kennard
Social Housing: Linda Storey
Tax: Stephen Goldstraw
Technology: Joanne Vengadesan
Travel: Mark Lee
THE FIRM:
Penningtons Manches Cooper LLP is a leading UK and international law firm which provides high-quality legal advice tailored to the needs of both businesses and individuals. It aims to address the specific objectives of each client through its broad market insight and technical expertise, and offers a personal service founded on a strong team ethic and culture.
Penningtons Manches Cooper's head office is in the City of London. There are further UK offices in Basingstoke, Birmingham, Cambridge, Guildford, Oxford and Reading while its overseas network stretches from Asia to South America through offices in Singapore, Piraeus, Paris and Madrid, as well as in São Paulo via an association with Brazilian law firm Mattos Engelberg Echenique. Clients range from private individuals and owner-managed businesses to multinational corporations, public companies, universities, professional partnerships, banks and financial institutions.
MAIN AREAS OF PRACTICE
Business Services (contentious): 25%
Business Services (non-contentious): 25%
Private Individuals: 30%
Real Estate: 20%
PRINCIPAL AREAS OF WORK
The firm has established a strong reputation in a variety of sectors, particularly private wealth, shipping, technology and property. It is also recognised for its expertise in life sciences, education, retail, sports and entertainment and international trade and commodity finance. The main areas of legal services provided are real estate, dispute resolution, corporate and commercial, private client and family. To ensure a seamless service is delivered to clients, all Penningtons Manches Cooper's activities and people are divided into a series of divisions:
Business Services:
This division offers expertise in all types of dispute resolution, mediation and arbitration with specialists located in three of the world's leading arbitration centres of London, Paris and Singapore. It also provides a wealth of expertise in corporate services and corporate finance, MBOs, MBIs, M&A and joint ventures as well as initial public offering and AIM listing. Areas of work include corporate tax, IP, data protection, employment, immigration, banking, financial regulation, insurance and reinsurance, international arbitration, marine, trade and energy, travel law, reputation management and privacy, insolvency work and all types of real estate litigation.
Real Estate:
The real estate division represents companies, institutions and individuals, both in the UK and overseas, seeking property advice. Solicitors are experienced in dealing with investment sales and purchases, funding agreements, development schemes, portfolio management, landlord and tenant matters, registered social landlords and agricultural investments, as well as smaller commercial property work. Specialist town and country planning, environmental, taxation and construction law advice is also provided. The residential property team advises on high-value residential property sales and purchases, including French property transactions.
Private Individuals:
Private client services include international tax structuring, personal tax planning, wills, trusts, charities, the administration of estates, and capacity and Court of Protection matters. The family team provides a comprehensive service which incorporates all aspects of family financial work and international family law issues. This division also has a substantial clinical negligence and personal injury practice which is regarded as one of the leading teams in the South East.
INTERNATIONAL
Penningtons Manches Cooper has a broad international focus and provides an integrated service for corporates, individuals and their families, wherever they live or do business. Its network of international offices is supplemented by its membership of Multilaw and the European Law Group, associations with representatives in over 100 countries, while many of its lawyers play leading roles in a range of international bodies. The firm is well placed to advise on all aspects of inward investment and offers specialist international maritime, commodities, trading and finance law advice.
Other offices: Basingstoke, Birmingham, Cambridge, Guildford, Oxford, Reading, Madrid, Paris, Piraeus, Singapore.
Ranked Offices
Provided by Penningtons Manches Cooper LLP
Penningtons Manches Cooper LLP rankings
UK Guide 2023
Filter by
East Anglia
Banking & Finance
1 Ranked Lawyer
Corporate/M&A: Mid-Market and Private Equity
1 Ranked Lawyer
Employment
1 Department
2 Ranked Lawyers
Department
Lawyers
Intellectual Property
1 Ranked Lawyer
Lawyers
Real Estate
1 Ranked Lawyer
Lawyers
Real Estate Litigation
1 Department
1 Ranked Lawyer
Department
Lawyers
Guildford and surrounds
Family/Matrimonial
1 Department
6 Ranked Lawyers
Department
Lawyers
London (Firms)
Children: Cross-Border Disputes
1 Ranked Lawyer
Lawyers
Clinical Negligence: Mainly Claimant
1 Ranked Lawyer
Lawyers
Construction: Non-contentious
1 Department
2 Ranked Lawyers
Department
Construction: Non-contentious
Lawyers