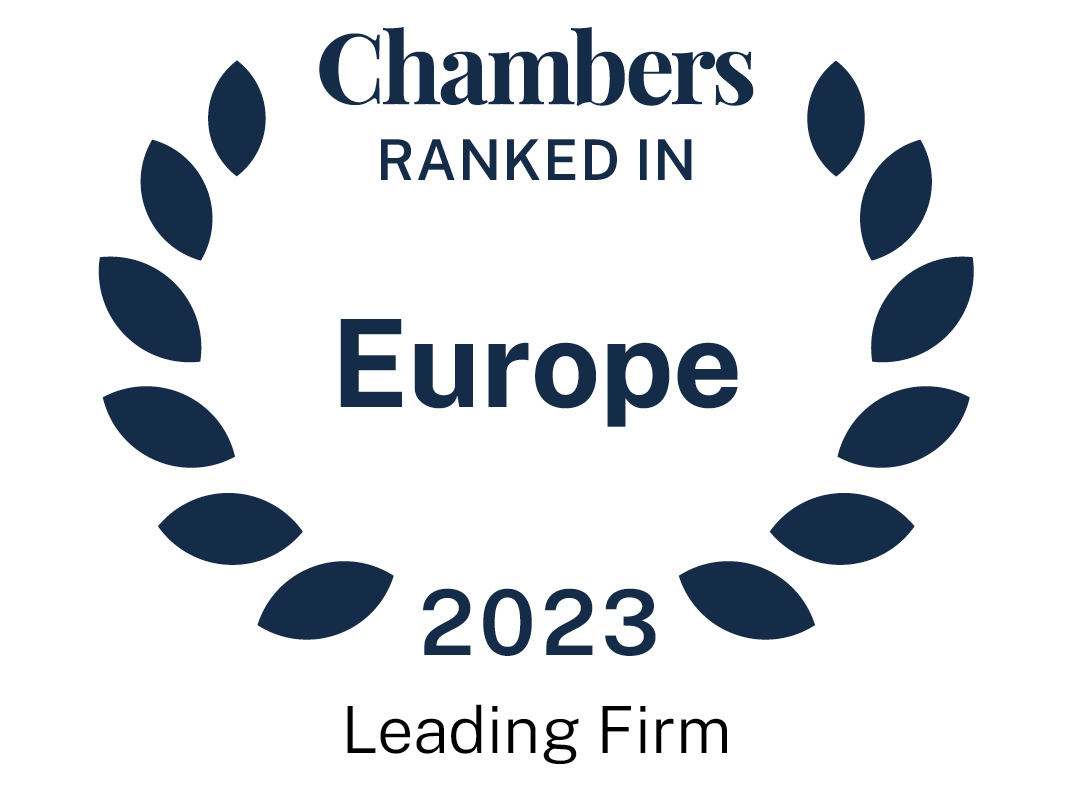 About
Provided by MLL Legal
Europe
Number of lawyers: 150+
Languages: Chinese, English, French, German, Italian, Portuguese, Russian, Spanish, Turkish
Offices: Zurich, Geneva, Zug, Lausanne, London, Madrid
Firm Overview:
As one of the largest Swiss business law firms, MLL Legal advises its clients in all areas of commercial law. In particular, MLL Legal stands out for its first-class industry expertise in technically innovative specialist areas such as fintech, blockchain and artificial intelligence, and also in regulated and innovative industries such as life sciences, ICT, financial services, real estate and retail and luxury. It is especially in these sectors that MLL Legal's specialists regularly receive attention in the most prestigious legal publications and lawyer rankings. MLL Legal employs around 250 people, including circa 150 lawyers, at its four Swiss offices in Zurich, Geneva, Zug and Lausanne, as well as its international offices in London and Madrid.
Main Areas of Practice:
Banking & Finance
Capital Markets
Competition, Trade & Regulatory
Corporate & M&A
Dispute Resolution
Employment Law & Social Security
Intellectual Property
IT, Data Privacy & E-Commerce
Private Clients
Real Estate & Construction
Restructuring & Insolvency
Tax

Banking & Finance:
The firm advises both banks and corporations on all aspects of banking and finance law, including asset management, investment funds, debtand equity capital markets, structured financeand lending, tradeand commodity finance, aviationand ship finance, Islamic finance, derivatives, structured products, financial servicesand regulatory, general legal documentation and transaction support, regulatory and compliance support, FinTech, private banking and payment systems.
Capital Markets:
MLL Legal advises on all forms of capital raising, structured finance, fund formation and related regulatory matters. The firm has particular expertise in the raising of capital via public and/or private placements on the Swiss and international markets, including initial public offerings (IPOs), share capital increases (cum rights or ex rights), listings on the secondary market and dual listings.
Competition, Trade & Regulatory:
The firm offers clients comprehensive advice on all aspects of Swiss and European competition and antitrust law as well as on issues of trade regulation (WTO, customs, and registrations).
Corporate & M&A:
The corporate and M&A practice encompasses a broad range of domestic and cross-border transactions, including share and asset purchases, mergers, public tender offers, private equity transactions, investment agreements, shareholders' agreements, corporate governance advisory matters and various other commercial law matters.
Dispute Resolution:
The dispute resolution team has many years of significant litigation experience before Swiss courts and in domestic and international arbitration proceedings.
Employment Law & Social Security:
MLL Legal advises Swiss and foreign companies and groups of companies on all areas of employment and social security law, as well as immigration law.
Intellectual Property:
MLL Legal's top tier IP teams are experts at clients in an international context on all aspects of IP law, such as patents, trademarks & designs, copyright & media and geographical indications of origin.
IT, Data Privacy & E-Commerce:
Providing legal advice on all issues relating to the digital economy, this highly recognised team is particularly experienced in information technology, data privacyand data security, e-commerce & digital business and digital marketing.
Private Clients:
MLL Legal's private clients practice provides comprehensive legal and tax advice to individuals and their families in Switzerland and around the world on all aspects that can be relevant to their personal and financial affairs.
Real Estate & Construction:
Clients benefit from MLL Legal's recognised and in-depth real estate industry knowledge. The team advises on all aspects of real estate law from property acquisition, development, leasing, joint venturing, restructuring and financing as well as tax and corporate structuring, planning, environment and litigation.
Restructuring & Insolvency:
The team advises you on all aspects of restructuring and insolvency law. With broad experience in handling complex cross-border matters, the team often joins forces with specialists from the tax, banking, financial market laws, real estate and employment law groups.
Tax:
MLL Legal's tax team works closely with other practice areas and with leading international tax advisors to provide bespoke, comprehensive solutions for corporate and private clients.
Ranked Offices
Provided by MLL Legal
Switzerland - Head office
Switzerland
Geneva

65, rue du Rhône, Case Postale 3199, 1211 Genève 3, Geneva, Geneva, Switzerland

View ranked office
Contributions
7 Contributions provided by MLL Legal
MLL Legal rankings
Europe Guide 2023
Filter by
Switzerland
Department
Arbitration Counsel
1 Ranked Lawyer
Lawyers
Banking & Finance
1 Department
1 Ranked Lawyer
Department
Lawyers
Capital Markets
1 Department
Department
Corporate/M&A
1 Department
2 Ranked Lawyers
Department
Lawyers
Employment
1 Department
1 Ranked Lawyer
Department
Lawyers
Intellectual Property
1 Department
4 Ranked Lawyers
Department
Lawyers
Life Sciences
1 Department
Department
Life Sciences: Patent Litigation
2 Ranked Lawyers
Lawyers
Department
Real Estate
1 Department
3 Ranked Lawyers
Department
Articles, highlights and press releases
6 items provided by MLL Legal
Slide 2 of 3
MLL Legal successfully represents Lindt & Sprüngli against Lidl
With Judgment of 30 August 2022 the Swiss Federal Court has fully granted Lindt & Sprüngli's injunction against Lidl and has prohibited Lidl from producing and distributing copies of the Lindt Gold Bunny. This implies that Lidl is no longer allowed to sell Gold Bunny look-alikes in Switzerland...