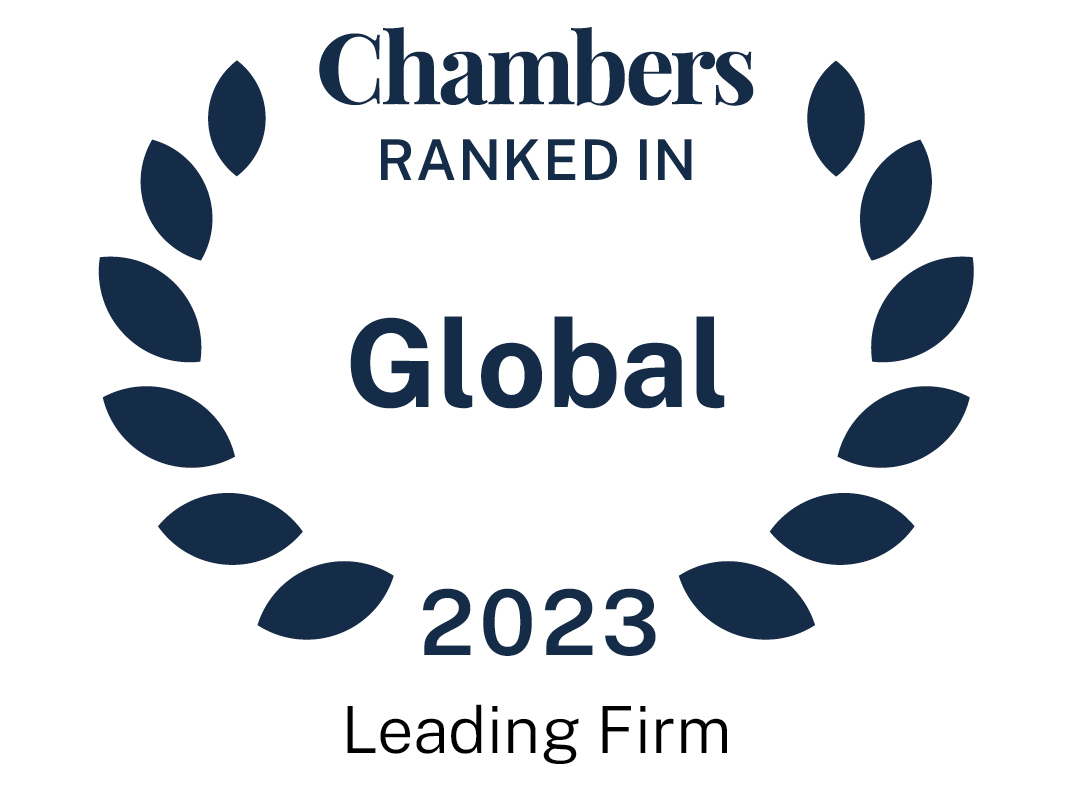 About
Provided by Lennox Paton
Global
Chairman: Brian Simms KC (Senior Partner & Head of Litigation)
Managing Partners: Michael Paton (Head of Financial Services), David Johnstone (Head of Real Estate/Foreign Investments), Arthur Seligman (Head of Trusts), Scott Cruickshank (Managing Partner BVI Office)
Number of partners: 12
Number of attorneys (total): 29
Languages: English, French, Italian, Mandarin, Spanish

Firm Overview:
Lennox Paton is a leading offshore, full-service commercial law firm providing services to clients in relation to Bahamian and British Virgin Islands law. Founded 1986, it is now one of the Bahamas' largest law firms and covers a comprehensive range of practice areas, standing out as the market leader in many areas. The success of long-term client relationships and landmark cases has earned the firm recognition as one of the top firms in The Bahamas. Members belong to a number of professional associations and serve on governmental and statutory bodies. Additionally, many of the firm's lawyers are continually ranked amongst the best in the region. Lennox Paton is also a member of Multilaw, a leading global network of independent law firms across more than 100 countries.
Main Areas of Practice

Litigation & Dispute Resolution:
The litigation team at Lennox Paton consists of dedicated and highly experienced individuals specialising in business disputes and complex commercial litigation. The team is well-known for representing clients in high profile and complex cases in The Bahamas and is regularly instructed in complex multi-jurisdictional matters, working with many of the leading international law firms globally in cross-border proceedings. The team represents a broad range of clients including bank and trust companies, foreign governments, government agencies, multinational corporations and financial institutions, as well as UHNW private clients, domestic companies and individuals.

Banking & Securities:
Lennox Paton has the leading financial services practice in The Bahamas and advises on the establishment and licensing of banks, trust companies, investment advisors, broker-dealers and ongoing regulatory matters associated with these structures. The team regularly advises on cross-border offerings of securities by international financial institutions, in addition to all aspects of banking and financial transactions including note issuances, derivatives, securitisation including special purpose vehicles and structures. The team's approach to regulatory matters is unmatched. It's lawyers offer practical advice and attain efficient and effective resolutions.

Insolvency & Restructuring:
The firm's insolvency and restructuring team represents a range of clients in relation to complex insolvency matters and it is widely acknowledged as a market leader in the region. The team is often involved in complex cross-border proceedings and is skilled in advising clients in relation to local insolvency laws or in relation to ancillary proceedings with a Bahamian component. Members of the team act on behalf of receivers, creditors, administrative receivers, directors, trustees in bankruptcy, fiduciary claimants, liquidators, and companies in connection with insolvency issues, including securing assets both domestically and internationally. The firm has also been involved in applications for the recognition of foreign court-appointed office holders and just and equitable winding up petitions on behalf of shareholders of investment funds with a master-feeder fund component.

Investment Funds:
The team is highly experienced and well regarded in this area. It handles every aspect relating to the establishment (and where applicable, the licensing) of unregulated and regulated investment funds. Keeping on top of the ever-changing legal and regulatory environment, the team is able to simplify this complex area and meet the demands of a diverse range of clients including asset managers, investment managers and advisors, investors, custodians, family offices and agents. The team also helps clients to obtain licenses to establish and operate investment funds, including investment fund administrator licenses, and advise them on the legislative requirements for physical presence, business conduct and ongoing reporting obligations.

Corporate:
The team is an industry-leading specialist in the corporate and commercial law of The Bahamas and British Virgin Islands. Both countries are recognised as leading jurisdictions for the incorporation of companies and the law's flexibility permits the structuring of various sophisticated structures. The team has extensive experience in advising on the establishment of special purpose vehicles in The Bahamas and the BVI, including holding companies, limited partnerships and trusts for the holding and management of real estate, investment portfolios, financial and other assets. The firm also regularly advises on international cross-border M&A work involving Bahamian and BVI vehicles.

Private Client & Trusts:
This specialist team regularly acts for high net worth individuals and their advisors worldwide in relation to all aspects of estate planning in order to establish structures to protect and manage assets. It also represents numerous trust companies and advises regularly on the drafting and construction of trust, foundation and corporate documentation. In addition to these services the team is frequently involved in handling disputes concerning trusts, foundations, and family matters in connection with divorce and ancillary relief proceedings involving international clients, as well as Inheritance Act claims.

Real Estate & Resort Development:
The real estate and resort development group of Lennox Paton is known as an industry leader in the acquisition, project financing and master planning of large integrated mixed use resort and residential developments. Members are well-known for their considerable experience with fractional and condo-hotel structures, time-share, sales programmes for residential offerings, foreign direct investment and investment incentives. The team is routinely involved in all the major resort, residential and commercial development projects happening throughout The Bahamas. The firm acts as legal advisor for projects such as Baha Mar (in receivership), Bimini Bay, Baker's Bay, Cocodimama Resort, French Leave, Harborside Resort, Hurricane Hole, Norman's Cay, Ocean Terrace, One Cable Beach, South Cat Cay and Sky Beach Resort.

Shipping:
As one of the region's most respected law firms, clients from all over the world call upon the team for guidance in shipping matters. The firm's comprehensive and responsive legal advice on matters including provisional and original ship registration, transfer ship registration, inbound and outbound bareboat registration and ship mortgage registration. Members also act as special counsel to leading international financial institutions and ship owning groups on the financing of shipping groups offering the shares of Bahamian flag vessels as security.

Affiliated Companies:
Lennox Paton Corporate Services Limited (LPCS) is a licensed financial and corporate services provider in The Bahamas offering efficient and effective administrative, management and fiduciary services on behalf of international business companies, local companies, foundations, exempted limited partnerships and executive entities. Resort Title Insurance Agency Limited and Resort Title Escrow Services Ltd offer title insurance and escrow management and agent services for properties in the Bahamas.
Ranked Offices
Provided by Lennox Paton
Lennox Paton rankings
Global Guide 2023
Filter by
Bahamas
General Business Law
1 Department
3 Ranked Lawyers
Department
Lawyers
Michelle E Neville-Clarke
General Business Law: Dispute Resolution
1 Department
5 Ranked Lawyers
Department
General Business Law: Dispute Resolution
Lawyers
Metta MacMillan-Hughes KC
Sophia Rolle-Kapousouzoglou
General Business Law: Real Estate
1 Ranked Lawyer
Articles, highlights and press releases
7 items provided by Lennox Paton