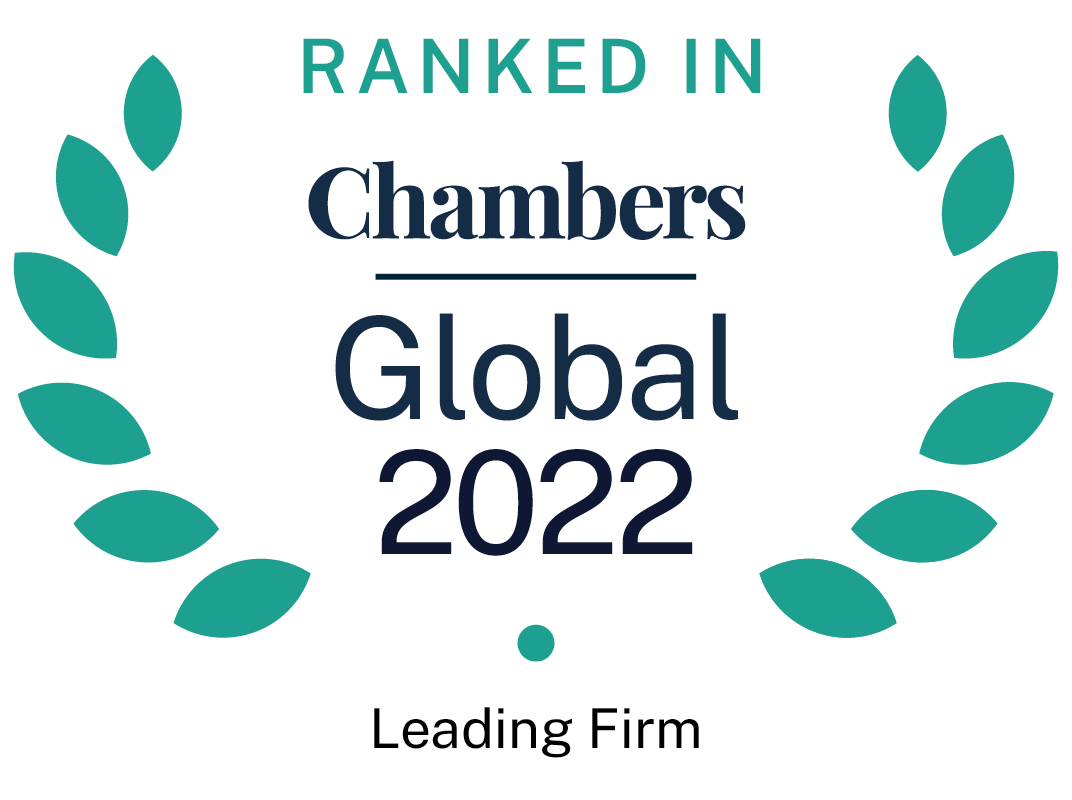 About
Provided by Herzog Fox & Neeman
Global
Managing Partner: Gil White
Chairman: Meir Linzen
Number of partners: 170+
Number of lawyers: 400+
Languages: Arabic, Chinese, English, French, German, Japanese, Hebrew, Russian, Portuguese
Firm Overview:
Herzog Fox & Neeman, Israel's largest law firm, is often the go-to firm for multinationals and start-ups on matters that have transformed the businesses themselves, shaped whole sectors and contributed to high-profile developments and the success of the Israeli economy. Herzog Fox & Neeman has emerged as Israel's powerhouse law firm, providing the most cutting-edge, commercial and innovative advice to an unrivalled roster of local and multinational companies, investors and entrepreneurs, across all industries. Over time, the firm's name has become synonymous with the best legal service available in Israel, especially given its unrivalled experience in cross-border and domestic matters and its clear understanding of global business. Widely ranked as top tier, it maintains its reputation as the premier legal practice in Israel with its integrated approach across more than 50 departments, which work together seamlessly in order to provide its clients with efficient and holistic solutions.
Ever since its foundation almost 50 years ago, Herzog Fox & Neeman has strived for professional excellence and has provided cutting-edge advice that accompanies its clients on the path to success. Never has this been more necessary than in today's dynamic economic environment. Multinational and domestic clients benefit from access to over 400 lawyers, including more than 170 partners, committed to offering timely and dedicated service in a competitive Israeli legal market.
Sharing clients' global perspective, ambitions and commitment to the highest standards, Herzog Fox & Neeman is seen as trusted advisors on a wide variety of legal issues across all industries and sectors.
Crowned with tier 1 rankings and awards:
Herzog Fox & Neeman's domestic and international expertise has been recognised by all of the major legal guides who have awarded it more Tier 1 rankings than any other Israeli law firm, while its commitment to excellence continues to win numerous awards from the international trade press. Named 'Law Firm of the Year' by Mergermarket, Herzog Fox & Neeman has also recently been crowned 'Israeli Firm of the Year in Taxation' by International Tax Review, as well as the 'Employment Firm of the Year in Israel' at the first ever Chambers Israel Awards.
Renowned for shaping and driving new sectors:
Herzog Fox & Neeman is ahead of the curve in meeting new challenges posed by technological advances and disruptive emerging industries, developing specialist practice areas, shaping them, driving them forward, and delivering the results clients expect, often in unchartered territory. Among a number of these new sector-oriented departments, the first of their kind in Israel, are: cryptocurrency, crisis management, fintech, urban renewal, impact investment, insurance-tech and more. In recognition of the booming Israeli technology community in the Bay Area, Herzog Fox & Neeman is also the first Israeli law firm to establish a Silicon Valley representative office. This provides it with a direct, real-time line of communication between the Tel Aviv office and the wider Silicon Valley community.
Inbound and outbound: renowned for cross-border:
Not only do clients have access to the brightest legal minds in the profession, but Herzog Fox & Neeman's lawyers' knowledge of local markets and understanding of global business is rooted in practical business experience. The law firm — the country's most diverse — has more than 50 lawyers who are native English speakers from the US, UK and Australia, hold foreign licenses or have studied or worked abroad. In keeping with the firm's global perspective, the majority of Herzog's business is conducted in English but its team's languages also include German, French, Chinese, Japanese, Russian, Korean, Portuguese and Arabic. Sharing their aspirations, Herzog Fox & Neeman provides clients with innovative advice that empowers them to move forward with confidence.
Main Areas of Practice:
■ Administrative Law
■ Adtech & Media Compliance
■ Antitrust and Competition
■ Arbitration & ADR
■ Artificial Intelligence Law
■ Banking & Finance
■ Banking Regulation
■ Capital Markets & Securities
■ Class Actions
■ Commercial
■ Commercial Litigation
■ Corporate
■ Corporate & Securities Litigation
■ Corporate Finance
■ Corporate Tax
■ Crisis Management
■ Cryptocurrency
■ Cyber
■ Derivatives & Structured Products
■ Employee Incentive Schemes
■ Employee Tax Benefits
■ Environment & Climate Change
■ Financial Services Regulation
■ Fintech
■ Gaming
■ Hi-Tech
■ Immigration
■ Indirect Taxes, Customs & International Trade
■ Insolvency & Restructuring
■ Insurance Tech
■ Intellectual Property
■ International Tax Planning
■ Internet & E-commerce
■ Investment Funds & Private Equity
■ Labour & Employment Law
■ Licensing
■ Litigation
■ Mergers & Acquisitions
■ Municipal Taxation
■ Planning & Construction
■ Private Clients, Trusts & Estates
■ Privatisation & Restructuring
■ Project Finance
■ Purchasing Groups
■ Real Estate
■ Tax
■ Technology & Regulation
■ Transfer Pricing
■ Urban Renewal
■ Value Added Tax (VAT)
Ranked Offices
Provided by Herzog Fox & Neeman
Contributions
6 Contributions provided by Herzog Fox & Neeman
Slide 1 of 3
Law and Practice | Israel
The general counsel's comprehensive guide | Israel
Trends and Developments | Israel
Under the Israeli Income Tax Ordinance (the "Ordinance"), when an Israeli tax resident (including a...
Slide 2 of 3
Law and Practice | Israel
The general counsel's comprehensive guide | Israel
Law and Practice | Israel
The general counsel's comprehensive guide | Israel
Slide 3 of 3
Law and Practice | Israel
The general counsel's comprehensive guide | Israel
Law and Practice | Israel
The general counsel's comprehensive guide | Israel
Herzog Fox & Neeman rankings
Global Guide 2022
Filter by
Global Market Leaders
Gaming & Gambling
3 Ranked Lawyers
Lawyers
Israel
Banking & Finance
1 Department
3 Ranked Lawyers
Department
Lawyers
Banking & Finance: Regulatory
1 Ranked Lawyer
Capital Markets
1 Department
1 Ranked Lawyer
Department
Lawyers
Competition/Antitrust
1 Department
2 Ranked Lawyers
Department
Lawyers
Corporate/M&A
1 Department
4 Ranked Lawyers
Department
Lawyers
Corporate/M&A: Fund Formation
1 Ranked Lawyer
Dispute Resolution
1 Department
3 Ranked Lawyers
Department