Contact details
---
Email address
Contact number
UK Bar Guide 2023
London (Bar) Fraud: Civil
---
13 Ranked Lawyers
Chambers Review
Provided by Chambers
Fraud: Civil - London (Bar)
The experienced commercial barristers at Serle Court are routinely instructed in high-profile fraud cases on both a domestic and international scale. Members offer significant expertise in claims involving allegations of bribery, as well as the tracing, freezing and recovery of assets across a wide range of jurisdictions. Several of the set's instructions involve offshore jurisdictions such as the Cayman Islands, Bermuda and the BVI, while the team is also regularly instructed in disputes arising in Russia and the Middle East. Recent work handled by the set includes acting in Republic of Mozambique v Credit Suisse AG and others, a USD3 billion claim involving allegations of bribery.
Client service
"The clerks are superb. They are always very responsive and helpful."
"The head clerk, Steven Whitaker, is unparalleled among clerks. He understands what you need and works with you to find the right fit for you for any case."
"The clerks are really user-friendly and commercial."
Notable Practitioners
Provided by Chambers
David Drake
David Drake advises on complex cases of civil fraud, and is an expert on freezing and document preservation orders. In addition, he appears in criminal proceedings. He has experience advising on disputes involving allegations of dishonesty, breach of fiduciary duty and negligence.
"David is very experienced. He gives very pragmatic advice."
"David is very clever, analytical and has an uncluttered way of looking at things."
"He is very user-friendly, smart and hard-working."
Philip Marshall KC
Philip Marshall KC is a specialist fraud advocate instructed in significant pieces of litigation involving the full range of allegations. He also sits as a Deputy High Court Judge.
"Philip's main strength is coming up with creative solutions to the most complex of problems.
"He thinks critically and creatively."
"He is a phenomenal force of nature and has an encyclopaedic knowledge on case law."
"He is very precise in his drafting. His advocacy is strong and cross-examination is persuasive."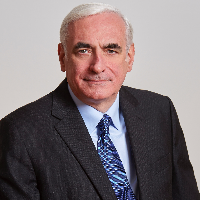 Philip Jones KC
Philip Jones KC provides carefully crafted advice in difficult fraud disputes and is adept at addressing jurisdiction issues. His cases originate all over the world including the Caribbean, Europe and Asia.
"Philip comes up with imaginative and tactical solutions. He is very strategic."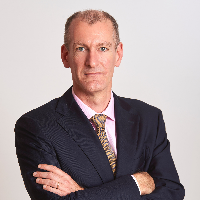 Hugh Norbury KC
Hugh Norbury KC is an excellent silk with an expansive commercial practice. He is instructed in high-profile and high-value civil fraud cases involving allegations such as breach of fiduciary duty, bribery and conspiracy.
"He is excellent for complex fraud and corruption matters."
Jonathan Adkin KC
Jonathan Adkin KC is an impressive advocate who has acted in a large number of prominent, multi-jurisdictional fraud disputes. He has great experience of cases involving high net worth individuals. He has experience handling cases involving allegations of fraudulent misrepresentation and breach of fiduciary duty.
"Jonathan is very good at cross-examination. He is also user-friendly and easy to deal with."
Nicholas Harrison
Nicholas Harrison handles high-value fraud claims emanating from all around the globe. Jurisdictions in which he has appeared include Bermuda, the Bahamas, the Isle of Man and the BVI. He has dealt with a range of allegations including misappropriation of funds and undue influence.
"Nicholas is a very good advocate."
"He is very knowledgeable in this area."
Simon Hattan
Simon Hattan manages a general commercial and chancery practice and is regularly instructed in fraud matters involving such allegations as breach of fiduciary duty, misrepresentation and dishonesty.
"Simon is always responsive and produces clear and compelling advocacy."
"He is very bright, thorough and knowledgeable."
Elizabeth Jones KC
Elizabeth Jones KC is an experienced commercial practitioner frequently instructed in major fraud matters. Her cases concern the full raft of allegations including forgery, bribery, conspiracy and deceit. She is also a skilled mediator.
"Elizabeth has a mastery of the detail."
"She is a brilliant advocate."
"Elizabeth is an impressive advocate. She is extremely effective in the way she presents herself."
Justin Higgo KC
Justin Higgo KC is an admired silk with a broad commercial chancery practice. He receives a steady supply of significant fraud instructions relating to diverse allegations including deceit, breach of fiduciary duty and misappropriation of funds.
"Justin has a solid presence in court. He is incisive and backs it up with intellectual rigour."
"Justin is innovative in the way he looks at a case."
James Mather
James Mather is noted for his adroit handling of high-value asset recovery actions, and regularly appears in complex multi-jurisdictional litigation. He has experience of handling cases involving serious allegations of conspiracy and deceit.
"James is extremely intellectually able but is also able to talk through points with clients and solicitors and work through things collaboratively to come up with solutions."
"He has very good judgement and a good strategic mind."
"He is effective and persuasive."
Dan McCourt Fritz
Dan McCourt Fritz regularly acts for both claimants and defendants in complex fraud cases. He is experienced in the handling of disputes involving allegations of conspiracy, bribery and breach of fiduciary duty. He is particularly well regarded for his expertise in breach of confidence claims, and frequently appears in civil contempt proceedings.
"Dan is incredibly clever, tactically very sound and an engaging advocate who can handle difficult situations well."
Adil Mohamedbhai
Adil Mohamedbhai is regularly called upon to handle complex and high-value disputes involving allegations of bribery, conspiracy, dishonest assistance and breach of fiduciary duty. He offers expertise in securing freezing injunctions and disclosure applications.
"Adil is an excellent advocate. He is calm under pressure and strong strategically."
"Adil is technically brilliant with a keen commercial awareness and understanding of clients."
"Adil is very dedicated and hard-working."
Matthew Morrison
Matthew Morrison prosecutes and defends high-profile fraud proceedings concerning such issues as unfair prejudice, breach of fiduciary duty, conspiracy and misappropriated assets. He has acted in cases relating to numerous overseas countries including in North America and the Middle East.
"Matthew provides a consistently high level of client care and is always approachable."
"Matthew is very good tactically. He is good at anticipating what the other side will do and his advocacy and cross-examination skills are exceptional."
Ranked Barristers at
Serle Court
Provided by Chambers
Filter by
Silks (KC)
London (Bar)
Fraud: Civil
---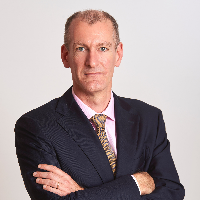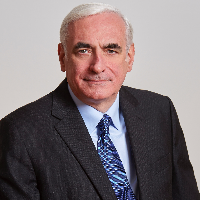 Juniors
London (Bar)
Fraud: Civil
---