Lawyer profile
Timothy Purdon
USA 2022: Native American Law
---
About
Provided by Timothy Purdon
USA
Education
Hamline University School of Law
J.D.
1994
Minnesota State University – Moorhead
B.A., English
1991
North Dakota State College of Science
A.A.
1989
Practice Areas
Tim Purdon has made his career leading complex criminal investigations and high stakes civil litigation from both the plaintiff and defense counsel's table. His path has uniquely positioned him to rewrite the odds for businesses facing government investigations, for real people caught up in "once-in-a-lifetime" lawsuits with powerful interests, and for American Indian Tribes embroiled in complex historic disputes. Tim has a twenty-year track record in private practice and in public service as a passionate champion for his clients and as an incisive strategic thinker.
Career
Prior to joining Robins Kaplan LLP, Tim served as North Dakota's U.S. Attorney from 2010-2015. During this time, Tim held two leadership roles. In 2014, Attorney General Eric Holder tapped Tim to be a member of the Attorney General's Advisory Committee. In 2013, Attorney General Holder appointed Tim the Chair of the Attorney General's Native American Issues subcommittee.
Publications
DAPL: Storm Clouds On The Horizon In Indian Country, The Federal Lawyer (June 2017).
Personal
National Association of Former United States Attorneys, Treasurer
Voting Member, United States Sentencing Commission's Tribal Issues Advisory Group
Board Member, Infinity Project and Prevent Child Abuse North Dakota
Chambers Review
Provided by Chambers
USA
Native American Law - USA - Nationwide
Former US Attorney for the District of North Dakota Timothy Purdon regularly leads criminal investigations and handles litigation relating to Native American law issues.
"He's passionate and meticulous; a very good practitioner."
Discover other Lawyers at
Robins Kaplan LLP
Provided by Chambers
Filter by
Minnesota
New York
Antitrust: Mainly Plaintiff
---
USA - Nationwide
Antitrust: Plaintiff
---
Native American Law
---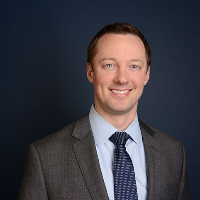 Product Liability: Plaintiffs
---