Lawyer profile
Takahiro Kobayashi
Global 2023: Banking & Finance: Domestic
---
Global Guide 2023
---
Ranked in 1 Practice Areas
Ranked in Guides
About
Provided by Takahiro Kobayashi
Global
Practice Areas
Energy, banking, project finance and structured finance.
Career
Qualified in Japan (1998) and in New York (2003). Trainee at Debevoise & Plimpton, New York (2002-03). Partner, Mori Hamada & Matsumoto (2005 to present).
Professional Memberships
Tokyo Bar Association. New York State Bar Association.
Publications
'Energy (Japan Chapter)' (co-author) (GLI, 2012-2016). 'Electricity regulation in Japan: overview Q&A' (co-author) (Practical Law Company, 2016, 2017). 'Energy and Natural Resources: Electricity regulation in Japan' (co-author) (Thomson Reuters: Practical Law, 2019). 'Chambers Global Practice Guide for Alternative Energy & Power - Japan Trends and Developments' (Chambers & Partners, 2020-2022, co-author).
Personal
The University of Tokyo (LLB). New York University School of Law (LLM).
Contributions
1 Contribution provided by Mori Hamada & Matsumoto
Slide 1 of 1
Trends and Developments | Japan
Trends and Developments | Japan
Discover other Lawyers at
Mori Hamada & Matsumoto
Provided by Chambers
Filter by
China
Intellectual Property (International Firms)
---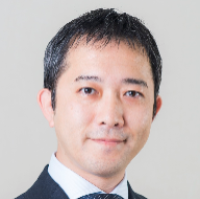 Yoshifumi Onodera
Japan expertise based abroad
Japan