Lawyer profile
Ryan Nebel
USA 2022: Corporate/M&A: Shareholder Activism
---
About
Provided by Ryan Nebel
USA
Practice Areas
Shareholder Activism Practice
Career
Ryan is a leading corporate attorney practicing primarily in the area of shareholder activism. His practice focuses on shareholder activism, mergers & acquisitions and corporate governance. He has extensive experience advising shareholders in connection with their public and private company investments and activist strategies, including board engagements, proxy contests, hostile takeovers, exempt solicitations and settlement negotiations. He frequently advises notable activist investors in high-profile situations such as representing Ryan Cohen at Bed Bath & Beyond and GameStop, Engaged Capital at New Relic and IsZo Capital in its "epic" victory at Nam Tai Property. Named a "Recommended Lawyer" and a "Key Lawyer" in The Legal 500 United States guide for M&A Corporate and Commercial: Shareholder Activism - Advice to Shareholders and New York "Rising Star" by Super Lawyers. Received J.D. from the University of Oregon School of Law, first in his class and Order of the Coif, and his B.S., magna cum laude, from the University of Louisville. Admitted to practice in New York.
Chambers Review
Provided by Chambers
USA
Corporate/M&A: Shareholder Activism - New York
Ryan Nebel is an up-and-coming talent in the world of shareholder activism. Hedge funds and other investors look to him for counsel in high-stakes proxy contests, hostile takeovers and M&A, among other matters.
"Ryan is incredibly helpful and attentive. He has a strong sense of urgency and is a great thought partner.""Ryan is excellent and a pleasure to work with."
Discover other Lawyers at
Olshan Frome Wolosky LLP
Provided by Chambers
Filter by
New York
Corporate/M&A: Shareholder Activism
---
Elizabeth Gonzalez-Sussman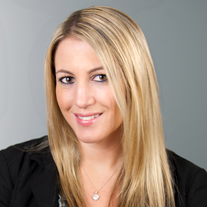 Litigation: General Commercial
---
Real Estate: Mainly Dirt
---
USA - Nationwide
Advertising: Transactional & Regulatory
---