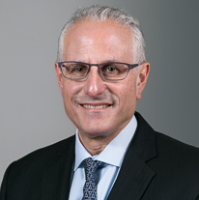 Lawyer profile
Andrew B Lustigman
USA 2022: Advertising: Transactional & Regulatory
---
About
Provided by Andrew B Lustigman
USA
Practice Areas
Advertising, Marketing & Promotions; Brand Management & Protection
Career
Member of the Executive Committee, Chair of the Advertising, Marketing and Promotion's Group and Co-Chair of Brand Management & Protection Group. Represents marketers, advertisers, and traditional and digital agencies and suppliers in connection with the legal aspects of their advertising and promotional marketing businesses. Advises on social media, advertising clearance, sweepstakes and promotional matters. Defends federal and state regulatory inquiries and litigation brought by FTC, FDA, DOJ, FCC, USPS and state attorneys general and handles competitor disputes before NAD and in federal/state courts.
Professional Memberships
American Bar Association (Past Chair, Committee on Promotion and Marketing Law; Consumer Protection), Council of Better Business Bureaus (National Partner Program).
Publications
Andy is published and regularly quoted as an industry expert in notable publications.
Personal
J.D., magna cum laude, American University, Washington College of Law, 1991; Managing Editor, The American University Law Review; B.A., University of Michigan, 1988. "Recommended Lawyer" in The Legal 500 U.S. in Media, Technology and Telecoms – Advertising and Marketing, for 2016-2021; The Best Lawyers in America in the field of Advertising Law, 2016-2022; New York Super Lawyers since 2008; AV-rated ("Preeminent") by Martindale-Hubbell.
Chambers Review
Provided by Chambers
USA
Advertising: Transactional & Regulatory - USA - Nationwide
Andrew Lustigman provides clients with legal advice on a wide range of advertising concerns, from structuring sweepstakes to regulatory proceedings.
"Andy has always been an outstanding guy to work with." "Andrew is very responsive when contacted and oftentimes the question is answered or the issue is handled directly after one conversation." "He is a very strong team leader who handles our corporate legal affairs with the utmost professionalism and accuracy."
Discover other Lawyers at
Olshan Frome Wolosky LLP
Provided by Chambers
Filter by
New York
Corporate/M&A: Shareholder Activism
---
Elizabeth Gonzalez-Sussman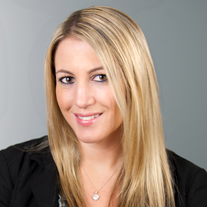 Litigation: General Commercial
---
Real Estate: Mainly Dirt
---
USA - Nationwide
Advertising: Transactional & Regulatory
---