Lawyer profile
Lori Marks-Esterman
USA 2022: Litigation: General Commercial
---
About
Provided by Lori Marks-Esterman
USA
Career
Lori is the chair of Olshan's Litigation Practice Group, and is a seasoned trial attorney with nearly 25 years of experience in litigating complex, commercial disputes. She represents a wide-range of clients, including hedge funds and private equity companies, and real estate developers.
Lori has extensive experience in in representing clients in the capital markets, including cases involving complex financial instruments and contests for corporate control, including merger and acquisitions litigation, director and officer liability, and actions involving breaches of complex contracts. Lori has significant trial experience, successfully representing numerous investor clients I n matters enforcing investor rights, compelling inspections of books and records and contesting company actions in influential jurisdictions including Delaware Chancery Court and New York courts. Lori also routinely provides litigation guidance and counsel relating to the firm's shareholder activist practice.
She is a fellow of Litigation Counsel of America, an invitation-only trial lawyer honorary society, has been named to the Notable Women in Law by Crain's New York Business, and has consistently been named to the New York Super Lawyers list.
Professional Memberships
Litigation Counsel of America
New York City Bar Association
100 Women in Finance
Chambers Review
Provided by Chambers
USA
Litigation: General Commercial - New York
Lori Marks-Esterman is a strong choice for hedge funds, public companies and shareholders in contentious matters arising from merger transactions.
Discover other Lawyers at
Olshan Frome Wolosky LLP
Provided by Chambers
Filter by
New York
Corporate/M&A: Shareholder Activism
---
Elizabeth Gonzalez-Sussman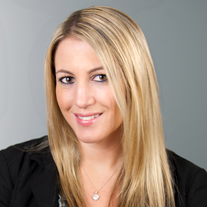 Litigation: General Commercial
---
Real Estate: Mainly Dirt
---
USA - Nationwide
Advertising: Transactional & Regulatory
---