Lawyer profile
Thomas D. Kearns
USA 2022: Real Estate: Mainly Dirt
---
About
Provided by Thomas D. Kearns
USA
Practice Areas
Real Estate
Career
Tom represents owners, operators and developers in the acquisition, development, ground leasing and financing of office, residential and retail properties. He has extensive experience with joint venture, LLC, tenant-in-common and other agreements between co-venturers including programmatic ventures across multiple assets, and has negotiated and drafted sophisticated commercial condominium documents including condominiums to permit not-for-profit entities to take advantage of real estate tax exemptions. Tom has been one of the most active practitioners in the purchase, turnaround and sale of Manhattan office buildings. Recently Tom handled several workouts of ground leased hotels when the hotel industry was hurt by the COVID-19 pandemic.
Publications
Tom has a bi-monthly column for the New York Real Estate Journal, a leading industry newspaper, and maintains an active twitter account @TDKearns.
Personal
J.D., Fordham University School of Law; M.B.A., Fordham University; B.A., Fordham University. The Best Lawyers in America in the field of Real Estate since 2019; elected a Fellow of the American College of Real Estate Lawyers (ACREL); New York Super Lawyer since 2006.
Chambers Review
Provided by Chambers
USA
Real Estate: Mainly Dirt - New York
Tom Kearns is co-head of the real estate practice. He has significant experience in all aspects of commercial and residential real estate including leasing and acquisitions.
"He has deep expertise in ground leasing and joint ventures. He pays attention to the big picture, but also masters the details including the development of real estate law through decided cases."
Discover other Lawyers at
Olshan Frome Wolosky LLP
Provided by Chambers
Filter by
New York
Corporate/M&A: Shareholder Activism
---
Elizabeth Gonzalez-Sussman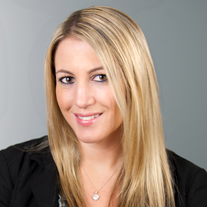 Litigation: General Commercial
---
Real Estate: Mainly Dirt
---
USA - Nationwide
Advertising: Transactional & Regulatory
---