Lawyer profile
Mark Jones
Europe 2022: Competition Law
---
Europe Guide 2022
---
Ranked in 1 Practice Areas
Ranked in Guides
About
Provided by Mark Jones
Europe
Career
Mark Jones has over 25 years of experience advising on complex and high-profile competition/antitrust issues. He has obtained competition clearances for M&A transactions and joint ventures and has represented clients in cartel, monopoly, and market investigations. Mark advises on UK, EU, and multijurisdictional matters. Sectors in which he has particular experience include financial institutions, technology, pharma, energy and infrastructure, entertainment and media, and retail and consumer. Mark also regularly advises on foreign direct investment regimes, the economic regulation of utilities, and subsidy control rules. Mark's experience includes a secondment to the Office of Fair Trading, the predecessor to the Competition and Markets Authority (CMA).
Chambers Review
Provided by Chambers
Europe
Competition Law - UK
Mark Jones has an impressive practice advising domestic and multinational clients on merger approval procedures. He also has experience assisting with the establishment of joint ventures between competitors.
Discover other Lawyers at
Jones Day
Provided by Chambers
Filter by
Belgium
Europe-wide
International Trade/WTO
---
Regulatory: Environment
---
France
Banking & Finance
---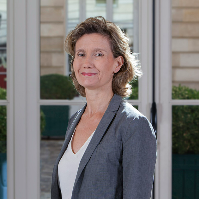 Banking & Finance: Financial Services Regulation
---
Jean-Guillaume de Tocqueville
Capital Markets: Derivatives
---
Alban Caillemer du Ferrage