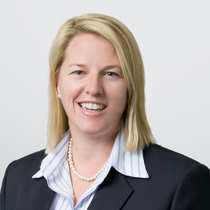 Lawyer profile
Judith Nemsick
USA 2022: Transportation: Aviation: Litigation
---
About
Provided by Judith Nemsick
USA
Practice Areas
Judy Nemsick is a partner in the firm's Litigation Practice Group and focuses on air disaster litigation, class action lawsuits, commercial disputes, and privacy issues. Ms. Nemsick defends air carriers in a wide variety of matters, including claims involving the Montreal and Warsaw Conventions, the Airline Deregulation Act, wrongful death and personal injury, passenger delay, cargo liability, and consumer protection. She has significant appellate court experience and has authored amicus briefs, including to the U.S. Supreme Court and U.S. Courts of Appeal, on behalf of aviation industry trade groups. She is a frequent speaker on aviation-related topics, has authored chapters on choice of law and federal jurisdiction, and is an editor of Holland & Knight's aviation newsletter and blog. She is the Chair of the firm's Women's Initiative, and a member of the International Aviation Women's Association.
Chambers Review
Provided by Chambers
USA
Transportation: Aviation: Litigation - USA - Nationwide
Judith Nemsick has experience across a broad range of disputes, from breach of contract and passenger delay, to product liability and wrongful death.
Discover other Lawyers at
Holland & Knight LLP
Provided by Chambers
Filter by