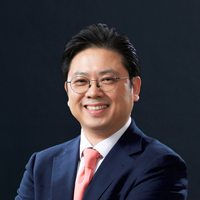 Lawyer profile
Haeng-Gyu Lee
Asia-Pacific 2023: Capital Markets
---
Asia-Pacific Guide 2023
---
Ranked in 1 Practice Areas
Ranked in Guides
About
Provided by Haeng-Gyu Lee
Asia-Pacific
Practice Areas
Capital Markets; Private Equity; M&A
Career
Mr. Haeng Gyu Lee leads Jipyong's capital markets practice and is a partner in the firm's Finance Group.
Mr. Lee is one of Korea's highest-ranking attorneys in capital markets practice (IPOs and de-listing reviews), private equity funds, M&A and overseas expansion of financial institutions, with unparalleled experience in cross-border IPOs, ADR, GDR offerings and dual listings.
Mr. Lee is expected to represent unrivaled base of underwriters and issuers in connection with around twenty IPOs on the KOSPI Market and the KOSDAQ Market of the Korea Exchange (KRX) in 2022. He was involved in some twenty-five IPOs in 2021. Mr Lee is also renowned for his novelty in advising numerous foreign companies such as Prestige BioPharma (Singapore), New Pride Corporation (US), Kolao Holdings (Laos), Fast Future Brands (Australia) and LS Cable & System Asia (Vietnam) on their pioneering listing on the KRX.
Professional Memberships
Korean Bar; New York Bar
Personal
Columbia Law School (LL.M., 2007);
Seoul National University (LL.B., 1996)
Chambers Review
Provided by Chambers
Asia-Pacific
Capital Markets - South Korea
Lee Haeng Gyu leads Jipyong's capital markets practice. He frequently advises Korean and international companies on their IPOs on the KRX.
Discover other Lawyers at
Jipyong LLC
Provided by Chambers
Filter by
North Korea
General Business Law
---
Sung Taek Lim
South Korea expertise based abroad
South Korea