Lawyer profile
Brian Holdipp
Global 2023: Corporate & Finance
---
About
Provided by Brian Holdipp
Global
Practice Areas
Brian Holdipp has been practising corporate law for more than 20 years. His practice encompasses many areas of general corporate and commercial law, with expertise in securities, M&A, corporate restructurings, corporate redomiciliations and cross-border financing (with a specialism in ship finance). He also advises on partnership and regulatory law including on compliance with Bermuda's economic substance legislation.
Career
Brian has practised in Bermuda and in the Singapore office of another leading offshore law firm, and has also acted as legal consultant to the Bermuda Monetary Authority where he advised on proposals to regulate the corporate service provider industry and to enhance enforcement powers across the insurance investment business, trusts and banking sectors.
Professional Memberships
Brian is a member of the Bermuda Bar Association.
Discover other Lawyers at
MJM Limited
Provided by Chambers
Filter by
Bermuda
Corporate & Finance
---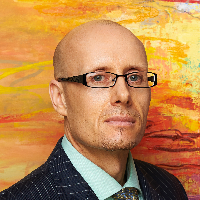 Jeremy Leese
Head of Corporate & Finance
Dispute Resolution
---
Fozeia Rana-Fahy
Head of Dispute Resolution