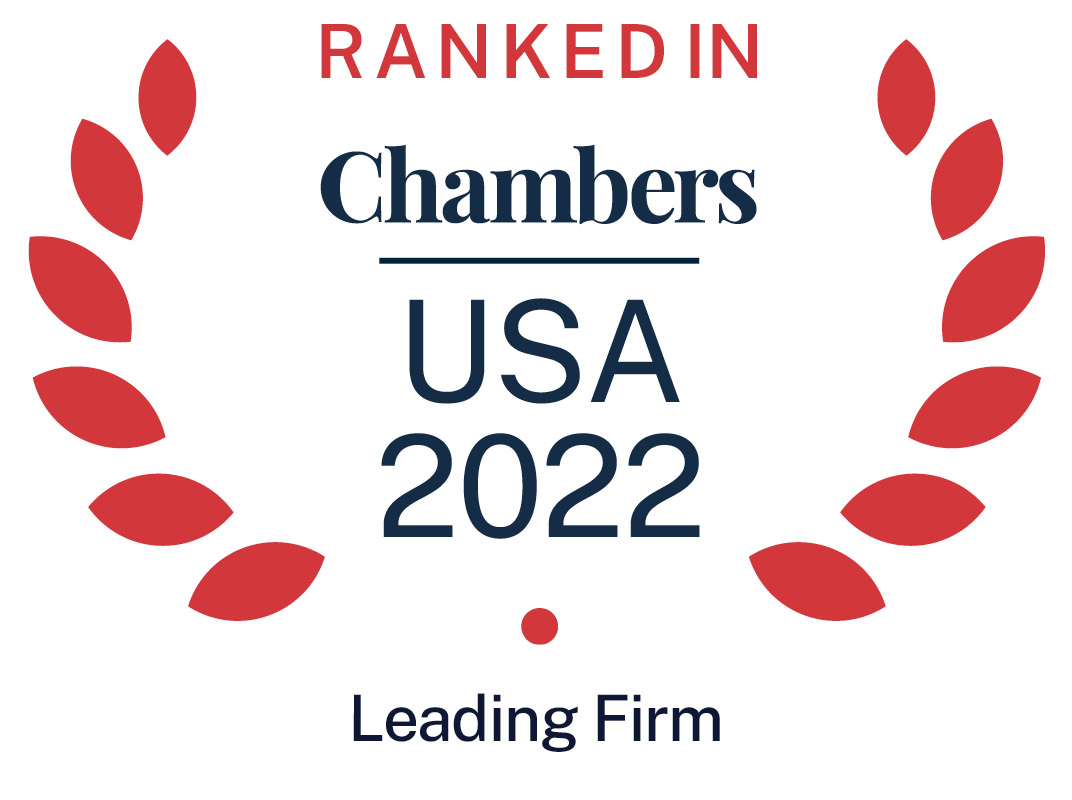 About
Provided by Snell & Wilmer LLP
USA
Chairman: Matthew P. Feeney
Number of lawyers: 497
Headquarters: Phoenix, Arizona, U.S.A.
Languages: Arabic, Armenian, Bengali, Chinese (Mandarin), Chinese (Shanghai Dialect), Czech, English, Farsi, Finnish, French, German, Haitian Creole, Hebrew, Italian, Japanese, Korean, Latin, Norwegian, Polish, Portuguese, Russian, Serbo-Croatian, Shangtonese, Spanish, Swedish, Taiwanese, Ukrainian
Founded in 1938, Snell & Wilmer is a business law firm with almost 500 attorneys practicing in 16 locations in the United States and Mexico. The firm's clients include major national and multinational corporations, educational and research institutions, municipalities and government agencies, nonprofits, charitable organizations, industry executives and high-net-worth individuals.
Snell & Wilmer recognizes one straightforward fact — clients care less about the firm's internal workings and more about the degree to which the firm understands their business, their industry and the trends and challenges that can affect their ability to minimize risk and maximize success. This strong external focus and the diverse experience of Snell & Wilmer's attorneys enable the firm to help clients solve problems, achieve opportunities and deal efficiently with an ever-changing economic, business and legal landscape.
Main Areas of Practice
Bankruptcy and Reorganization
Corporate and Securities
Employee Benefits and Compensation
Finance
Government Affairs and Regulatory Compliance
Intellectual Property
International
Labor, Employment and OSHA
Litigation and Investigations
Product Liability
Real Estate and Construction
Tax: Federal, International, State and Local
Tax: Private Client Services
International Work
Litigation, Arbitration and Dispute Resolution
Represented a U.S. company and its Italian subsidiary in Los Angeles federal court action against a Korean company to enforce a license and royalty agreement relating to power supply design for plasma display panels
Represented a German-based manufacturer in U.S. litigation and alternative dispute resolution involving both United States and German lawsuits
Compliance and Internal Investigations
Assisted with the coordination of corporate compliance analysis in 22 Central and South American countries for a U.S.-based global manufacturer
Assisted with an internal investigation related to regulatory compliance issues in South America, Europe and Asia
Assisted multiple U.S. companies addressing impounding and possible forfeiture of imports by Customs and Border Protection related to allegations of transporting counterfeit goods or illegal contraband
Environmental
Advised a bulk sodium producer and importer based in France concerning environmental reporting obligations arising from importing sodium into the United States and storing sodium at port facilities in various states
Assisted with a natural resources damages case arising from mining operations in the Philippines conducted for several decades by an international mining company
Export and Import Controls and Economic Sanctions
Advised variety of companies on anti-corruption laws, including the Foreign Corrupt Practices Act (FCPA) and the U.K. Bribery Act
Advised an Italian manufacturer of optical scanning devices in connection with U.S. Customs compliance for products assembled in China
Represented electronics manufacturers in the export of defense articles and wireless telemetry to Australia, Canada, England and Middle East
Anti-Bribery and Foreign Corrupt Practices Act
Prepared and audited anti-bribery compliance programs for companies operating globally
Provided training in regard to foreign transaction compliance related to anti-bribery for companies operating globally
Franchising
Represented a U.S. restaurant concept in structuring area development and franchise agreements and assisted with compliance with regulatory requirements in Mexico, Philippines, Indonesia, Taiwan, Hong Kong, Malaysia, Singapore, Korea, Japan, India and the Middle East
Represented a Qatari distributor of energy drinks in agreement with California-based manufacturer
Gaming
Obtained Nevada gaming licenses and other state and tribal regulatory approvals for international companies and individuals, particularly from the United Kingdom, Canada, Japan, Australia, Switzerland, Spain and Italy
Intellectual Property
Actively obtained trademark rights in over 40 countries for franchises and global manufacturing companies
Prosecuted foreign patent and trademark applications, and counseling on matters involving foreign intellectual property portfolios
Labor & Employment
Advised clients regarding key labor laws in Mexico and Canada
Assisted with issues regarding European privacy laws
Product Liability Litigation
Prepared technical defense strategy, developed expert witness testimony and identified trial exhibits on behalf of U.K.-based auto manufacturers in connection with product liability lawsuits or claims in South Africa, the United Kingdom, Pakistan and Australia
Represented and developed strategic defense for a Japanese automobile manufacturer in a product liability lawsuit in Canada
All Practice Areas
Antitrust
Appellate
Blockchain & Digital Currency
Commercial Finance
Commercial Litigation
Construction
Cybersecurity, Data Protection & Privacy
Data Centers
Education
Election/Political
Emerging Business
Energy & Utilities
Environmental
Financial Services/Litigation
Franchise Services/Litigation
Gaming
Government Relations
Healthcare
Immigration
Infrastructure Development & Project Finance
Insurance
Intellectual Property Litigation
Internal Investigations & Regulatory Compliance
Life Sciences & Medical Technology
Mergers & Acquisitions
Mining Industry Services
Military
Native American Affairs
Non-Profit/Tax Exempt Organizations
Oil & Gas
Pharmaceuticals & Medical Devices
Product and Professional Liability Litigation
Public Utilities
Real Estate
Renewable Energy
Retail & Franchising
Safety & Health
SEC Reporting & Corporate Governance
Trusts & Estates
TCPA
Telecommunications
Transportation
Venture Capital & Private Equity
Water
White Collar Defense & Investigations
Zoning & Land Use
Offices
Mexico
Los Cabos
United States
Albuquerque
Boise
Dallas
Denver
Las Vegas
Los Angeles
Orange County
Phoenix
Portland (Oregon)
Reno
Salt Lake City
San Diego
Seattle
Tucson
Washington, D.C.
Ranked Offices
Provided by Snell & Wilmer LLP
Snell & Wilmer LLP rankings
USA Guide 2022
Filter by
Arizona
Corporate/M&A
1 Department
4 Ranked Lawyers
Department
Lawyers
Employee Benefits & Executive Compensation
1 Department
3 Ranked Lawyers
Department
Employee Benefits & Executive Compensation
Lawyers
Environment
1 Department
3 Ranked Lawyers
Department
Lawyers
Environment: Water Rights
1 Department
1 Ranked Lawyer
Department
Environment: Water Rights
Lawyers
Healthcare
1 Ranked Lawyer
Lawyers
Labor & Employment
1 Department
3 Ranked Lawyers
Department
Lawyers
Articles, highlights and press releases
6 items provided by Snell & Wilmer LLP