Skadden, Arps, Slate, Meagher & Flom LLP & Affiliates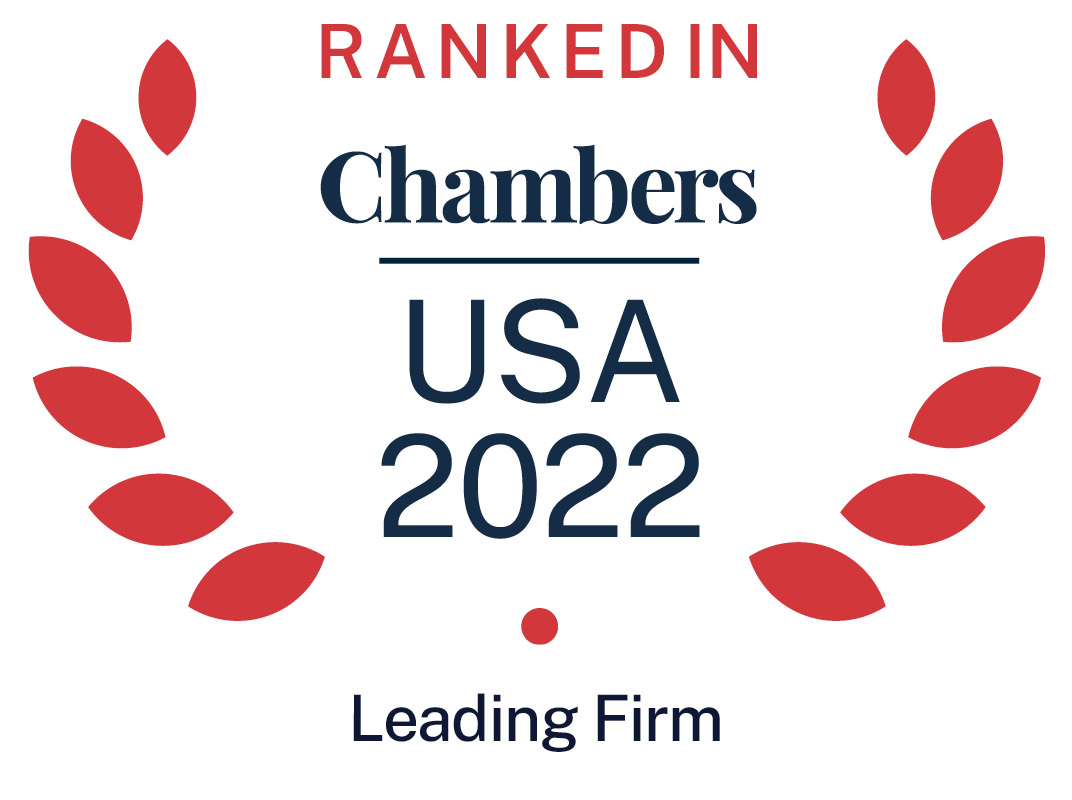 Also ranked in the following guides
About
Provided by Skadden, Arps, Slate, Meagher & Flom LLP & Affiliates
USA
Firm Details:
Executive Partner: Eric J Friedman
Number of US partners: Approximately 300 Number of other US lawyers: Approximately 1100
Firm Overview:
Serving clients in every major financial center, Skadden is one of the world's leading law firms, with 22 offices and approximately 1,700 attorneys. The firm's diversified practice enables it to offer solutions to the most challenging legal issues in virtually every area of corporate law. With more than 50 distinct areas of practice, the firm's attorneys provide a broad range of legal services across a spectrum of industries.
Antitrust/Competition:
New competition laws and growing coordination by competition law enforcement around the world pose significant competition law challenges to global business. In the US, Skadden lawyers assist clients in hearings before the US Congress and federal regulatory agencies, including those in health care, energy, transportation and communications, as well as the Department of Defense.
Banking & Finance:
Skadden represents lenders and borrowers on some of the largest and most complex financings and related transactions worldwide. The firm's clients include some of the world's largest commercial banks, investment banks, insurance companies, public and private pension funds, finance companies, investment and merchant banking firms, private investment funds, and other institutional lenders and investors, as well as sponsors, private equity funds, hedge funds, strategic buyers, borrowers and issuers of securities.
Corporate/M&A:
Skadden's transactional experience, the breadth of practice and the geographic reach of its offices have allowed the firm to maintain its preeminence abroad. The firm advises an array of public and private companies, private equity firms and financial sponsors, investment banks, government entities, and other institutions and individuals in almost every type of M&A.
Corporate Restructuring:
Skadden serves corporations and their principal creditors and investors by providing innovative, practical legal solutions to clients involved in distressed company situations. Skadden has advised on some of the most widely publicized corporate restructurings and also has a substantial practice in advising clients in nonjudicial restructurings.
Energy/Project Finance:
Skadden represents energy producers, transporters, marketers, distributors and users worldwide. The firm's attorneys provide clients with a full range of legal services — such as corporate, project finance, government regulatory, litigation and legislative services — relating to oil, natural gas, electric power, renewable power and other energy sources.
Financial Institutions:
Skadden advises on regulatory, enforcement and legislative matters affecting banks, thrifts, securities firms, funds, nonbank lenders, insurance companies and other financial services firms. The firm regularly handles mergers and acquisitions, capital raising and corporate finance transactions, charter formation, investigations and resolution of actions by federal and state regulatory agencies. Skadden has experience working with every major federal and state regulator of financial services and counsels clients on all aspects of financial regulatory reform, including transactional and compliance responses to the Dodd-Frank Act.
Health Care & Life Sciences:
Skadden's health care and life sciences group has advised numerous hospitals, pharmaceutical, medical device and biotechnology companies and other related entities on groundbreaking matters around the globe. The team is comprised of lawyers across several offices who handle a wide array of issues, including M&A, corporate finance, antitrust, litigation and regulatory and enforcement issues.
International Arbitration:
With attorneys admitted to practice in more than 30 countries and territories, Skadden has established itself as a leading firm in the area of international arbitration. It has advised clients involved in international arbitrations under all major rules systems and before every major arbitral institution. The firm's international arbitration attorneys, many of whom are bilingual, also serve on international arbitration tribunals and advise clients with respect to foreign arbitral awards.
Litigation/Controversy:
Skadden's global litigation/controversy practice encompasses a broad range of general commercial litigation, securities litigation, government enforcement and white collar crime, mass torts, trade cases and M&A-related matters. The firm is widely recognized for its experience representing clients in connection with large-scale, bet-the-company matters and other critical issues.
Real Estate:
Skadden counsels developers, lenders, investment banks, pension funds, REITs, US and international investors and major corporations in transactions involving the purchase, sale, construction, financing, development and management of, as well as investment in, commercial, retail, lodging, industrial and residential projects throughout the world.
Tax:
Skadden's tax group advises on virtually every type of transaction including acquisitions, spin-offs, transfer pricing, dispositions, joint ventures, bankruptcy restructurings and financings.Partners and counsel have years of experience at the most senior levels of the IRS, Treasury Department, Department of Justice and as congressional staff, allowing Skadden to tailor administrative, regulatory and legislative strategies to solve problems for specific clients and entire industries.
Other Areas of Practice:
Executive compensation and benefits, fintech, insurance, intellectual property, international trade, labor and employment, privacy and cybersecurity.
Ranked Offices
Provided by Skadden, Arps, Slate, Meagher & Flom LLP & Affiliates
Canada
Toronto

222 Bay Street, Suite 1750, PO Box 258, Toronto, Ontario, Canada, ON M5K 1J5

View ranked office
Skadden, Arps, Slate, Meagher & Flom LLP & Affiliates rankings
USA Guide 2022
Filter by
California
Banking & Finance
1 Department
Department
Bankruptcy/Restructuring
1 Department
1 Ranked Lawyer
Department
Lawyers
Capital Markets: Debt & Equity
1 Department
3 Ranked Lawyers
Department
Capital Markets: Debt & Equity
Lawyers
Corporate/M&A: Deals in Asia
1 Department
Department
Corporate/M&A: Deals in Asia
Corporate/M&A: Private Equity
1 Ranked Lawyer
Lawyers
Corporate/M&A: Private Equity: The Elite
1 Department
Department
Corporate/M&A: Private Equity: The Elite
Litigation: General Commercial
2 Ranked Lawyers
Lawyers
Litigation: General Commercial: The Elite
1 Department
Department
Litigation: General Commercial: The Elite
Litigation: Securities
1 Department
2 Ranked Lawyers
Department
Lawyers
Litigation: White-Collar Crime & Government Investigations
1 Department
1 Ranked Lawyer
Department
Litigation: White-Collar Crime & Government Investigations
Lawyers
Media & Entertainment: Transactional
1 Department
2 Ranked Lawyers
Department
Media & Entertainment: Transactional
Lawyers