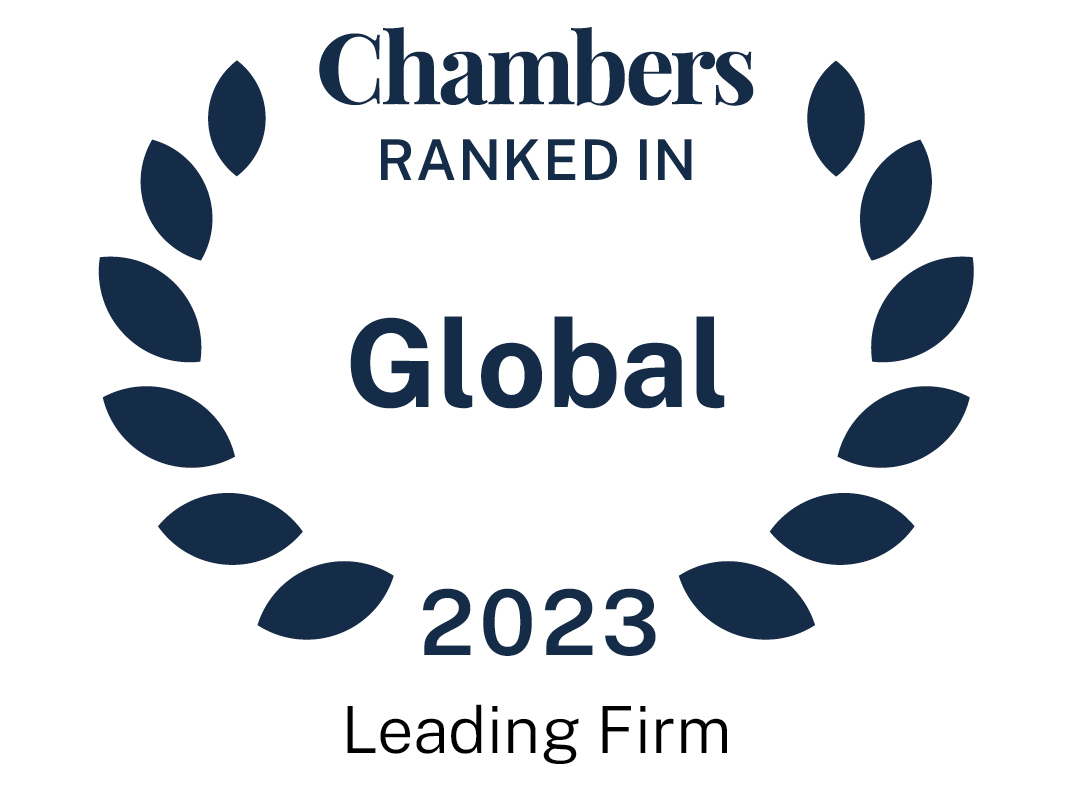 About
Provided by Ropes & Gray LLP
Global
Chair: Julie H Jones
Managing Partner: David Djaha
Number of partners: 300 Number of lawyers: 1,500
Firm Overview:
For the world's leaders in business and finance, Ropes & Gray's global team has the industry savvy and legal experience to identify critical issues, solve problems and pave the way for clients' success. A collaborative approach means that clients have access to leading corporate, litigation, transactional and regulatory lawyers whose knowledge spans industries and geographies.
Ropes & Gray was named both "2022 Law Firm of the Year" and the number one firm on the A-List by The American Lawyer (in both the U.S. and U.K.). A preeminent global law firm, Ropes & Gray has approximately 1,500 lawyers and legal professionals serving clients in major centers of business, finance, technology, and government. The firm has offices in Boston, Chicago, Dublin, Hong Kong, London, Los Angeles, New York, San Francisco, Seoul, Shanghai, Silicon Valley, Tokyo and Washington, D.C. The firm has consistently been recognized for its leading practices in many areas, including private equity, M&A, finance, asset management, real estate, tax, antitrust, life sciences, health care, intellectual property, litigation & enforcement, privacy & cybersecurity, andbusiness restructuring.
Main Areas of Practice:
Antitrust
Asset Management
Business Restructuring
Finance
Health Care
Hedge Funds
Intellectual Property
Investment Management
Life Sciences
Litigation & Enforcement
M&A
Private Equity
Real Estate
Tax & Benefits
Antitrust:
The antitrust team offers top-flight, sophisticated insight in addressing the wide-ranging needs of clients, with a proud record of success in the courtroom and representing clients clearing transactions before antitrust enforcement agencies. "They have really highly intelligent people ahead of the turn of the legal current and they think about where the world will be in the coming weeks, months and years."– Client
Asset Management:
With leading practices in hedge funds, private investment funds and registered funds, Ropes & Gray is uniquely positioned to offer asset management advice in a constantly shifting investment and regulatory environment. "They are present in all key regions and act for some really big investors across the world."– Client
Business Restructuring:
In bankruptcy cases, insolvencies and distressed situations, Ropes & Gray provides superior legal advice and delivers innovative business solutions that uphold clients' values. "Coupled with their flawless professionalism is their deep devotion to our case and to us as their client."– Client
Data Practice:
Ropes & Gray advises on all aspects of privacy and cybersecurity law, including undertaking privacy and security assessments, building global compliance programs, negotiating vendor contracts, assessing privacy and security risks in corporate transactions, and navigating regulatory enforcement and civil litigation. "Given their expertise in this field, they provide immense value for money. They have been very helpful."– Client
Finance:
The firm's understanding of market dynamics and deep relationships in the financing community allow clients to focus on the upside case of their business plans. "The team can think creatively about what risk we're taking and where we want to be protected. They're willing to work over a hundred hours a week when it comes to crunch time and do it like they're enjoying it, too."– Client
Health Care:
Clients benefit from Ropes & Gray's deep experience and intimate knowledge of its clients' industries in the face of tremendous change driven by growing demand, new technologies, shifting business models and intense government scrutiny. "[An] outstanding reputation for handling sophisticated healthcare work, including an array of major transactions, government investigations and enforcement actions."– Client
Intellectual Property:
Combining a sophisticated understanding of the latest legal developments with cutting-edge technical and scientific matters, the firm's attorneys offer cohesive and comprehensive guidance on all types of IP matters. "They can speak Chinese but at the same time really appreciate the perspective of a US litigation. They've done very well."– Client
Litigation & Enforcement:
Global business leaders across industries turn to the firm's experienced litigators for creative and successful solutions to sensitive matters and critical disputes. On enforcement matters, Ropes & Gray's attorneys understand business and regulation and help clients preempt, resolve or mitigate the impact of government investigations and enforcement actions. "Ropes & Gray's performance is excellent. The firm is very client service-oriented, always meets deadlines and is cost-conscious. Plus, they give good advice! They are always a step ahead of us in suggesting things we should do. We really cannot imagine using anybody else."– Client
Life Sciences:
The attorneys who make up the global life sciences group understand the unique needs of a wide range of clients in the dynamic life sciences industry. "I hold them in the highest regard. I find the lawyers to be excellent and superior experts, providing consistency of advice between medical devices and drugs."– Client
M&A:
In 2019, the nearly 200 attorneys in Ropes & Gray's global M&A practice navigated more than 200 deals and about acquisitions spanning 30 industries. "They are good, they know how to get deals done and are complete business lawyers."– Client
Private Equity Transactions:
Ropes & Gray's clients receive unsurpassed counsel throughout the transaction life cycle from one of the world's largest and most sophisticated private equity practices. "Ropes & Gray is an exceptional firm that is remarkable for the consistent quality of execution in all facets of transaction work and specialty practice areas."– Client
Real Estate Investments & Transactions:
Drawing on its attorneys' vast knowledge and experience, Ropes & Gray offers clients the comprehensive range of legal services required to identify opportunities, manage risks and succeed in today's volatile global real estate market. "Ropes & Gray are complete professionals. I trust them with all of my corporate and personal real estate needs. I have been using them for 12 years and have had nothing but positive experiences."–Client
Tax & Benefits:
The long-standing representation of clients with dominant market positions has enabled Ropes & Gray to build a comprehensive knowledge base. "The reason I go to Ropes & Gray is for the depth of their experience. I don't think I've ever asked a question that they haven't already tackled in the past, and I always know the answers I get are substantiated by lots of experience and analysis from other clients."– Client
Ranked Offices
Provided by Ropes & Gray LLP
Contributions
1 Contribution provided by Ropes & Gray LLP
Slide 1 of 1
Trends and Developments | USA
Over the past two years, the COVID-19 pandemic has had a profound impact on the life sciences indus...
Trends and Developments | USA
Over the past two years, the COVID-19 pandemic has had a profound impact on the life sciences indus...
Ropes & Gray LLP rankings
Global Guide 2023
Filter by
Asia-Pacific Region
China
Global Market Leaders
Global: Multi-Jurisdictional