Also ranked in the following guides
About
Provided by Ropes & Gray LLP
Asia-Pacific
Chair: Julie H. Jones
Managing Partner: David Djaha
Number of partners: 300
Number of lawyers: 1,500
Languages: Japanese, Korean, Mandarin, Cantonese, Others
Asia Pacific Offices: Hong Kong, Shanghai, Tokyo, Seoul
International Offices: Boston, Chicago, Dublin, London, Los Angeles, New York, San Francisco, Silicon Valley and Washington, D.C.
Firm Overview:
Ropes & Gray is one of the world's most respected law firms, with offices in key business and financial centres throughout Asia, the U.S. and Europe. The firm's Asia-based attorneys counsel global and Asian corporate clients, investment banks, and many of the world's largest private equity funds on a wide range of complex legal matters that span industries and geographies. The team offers clients in-depth local market knowledge and a global perspective from a fully integrated team that seamlessly represents clients around the world.
Main Areas of Practice:
Corporate & M&A
Disputes/Anti-Corruption
Finance
Fund Formation
Hedge Funds
Intellectual Property
Life Sciences
Private Equity
Restructuring & Insolvency
Corporate/M&A:
The Asia-based M&A team focuses on advising public and private companies, private equity funds and financial institutions in inbound and outbound and complex cross-border transactions, such as mergers and acquisitions, joint ventures, strategic alliances, securities offerings and other capital raising activities.
Contacts: Tsuyoshi Imai, Jaewoo Lee
Disputes & Anti-Corruption:
The team has deep experience guiding clients through all manner of investigations, enforcement actions, and compliance issues. The Asia team is a trusted partner both before and after the commencement of enforcement activity. Clients look to the team to conduct sensitive internal investigations and to provide counselling on risk assessment, prevention and compliance.
Contacts: Geoffrey M. Atkins, Andrew J. Dale
Finance:
The Asia finance team has established itself as the preeminent and most active sponsor-side leveraged finance practice. Through the firm's seamless integration with its teams globally, Ropes & Gray has an unrivalled, on-the-ground understanding of Asian, European and U.S. deal structures across the entire capital structure.
Contacts: Daniel Anderson, Jackie Kahng, Ben Morris
Fund Formation:
The investment funds team has earned a place as lead adviser on many of the largest fund mandates in the Asian markets in recent years, and earning a position of trust among domestic venture capital funds. The team has become one of the largest and most experienced groups operating in Asia in collaboration with asset management teams around the globe.
Contact: Vincent Ip, Chune Loong Lum
Intellectual Property:
The firm is a go-to adviser in intellectual property matters on both transactions and litigation. With a particular strength in life sciences and technology, this group draws on its cross-U.S. connection for effective client representation.
Contacts: David Chun, Geoffrey Lin
Life Sciences:
With the life sciences sector across Asia undergoing a surge in investor interest, this team has based its services on the premise that the ability to access top tier M&A, private equity, regulatory and IP legal advice is critical to client success. The team works seamlessly across practices and jurisdictions to serve its life sciences clients.
Contacts: Arthur Mok, Katherine Wang, Eric Wu
Private Equity:
Ropes & Gray's global private equity team has steered Asia's largest private equity deals, setting records for deal size and complexity. The firm offers experienced counsel in every area of private equity sector activity and is active in market-leading deals across the Asia-Pacific region.
Contacts: Tsuyoshi Imai, Jaewoo Lee
Restructuring & Insolvency:
Ropes & Gray advises some of Asia's leading investors in a broad range of restructuring and insolvency transactions. Its clients include the special situations groups at top-tier financial institutions, the private debt arms of global private equity funds, and global and regional hedge funds. The firm's coordinated capabilities in finance, private equity, restructuring and capital markets enables it to structure and execute transactions across a group's capital structure.
Contact: Daniel Anderson
Ranked Offices
Provided by Ropes & Gray LLP
Contributions
1 Contribution provided by Ropes & Gray LLP
Slide 1 of 1
Trends and Developments | USA
The life sciences industry in the USA continues to be significantly impacted by the COVID-19 pandem...
Trends and Developments | USA
The life sciences industry in the USA continues to be significantly impacted by the COVID-19 pandem...
Ropes & Gray LLP rankings
Asia-Pacific Guide 2023
Filter by
Asia-Pacific Region
Banking & Finance
1 Department
Department
Corporate/M&A
1 Department
Department
Corporate/M&A: Private Equity
1 Department
Department
Corporate/M&A: Private Equity
Intellectual Property
1 Department
Department
Investment Funds: Private Equity
1 Department
Department
Investment Funds: Private Equity
Life Sciences
1 Department
Department
Japan
Banking & Finance: International
1 Department
2 Ranked Lawyers
Department
Banking & Finance: International
Lawyers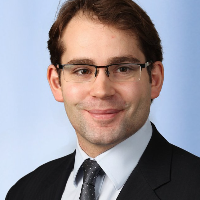 Corporate/M&A: International
1 Department
1 Ranked Lawyer
Department
Corporate/M&A: International
Lawyers
South Korea
Corporate/M&A: International Firms
1 Department
1 Ranked Lawyer
Department
Corporate/M&A: International Firms
Lawyers
Intellectual Property: International Firms
1 Department
1 Ranked Lawyer
Department
Intellectual Property: International Firms
Lawyers