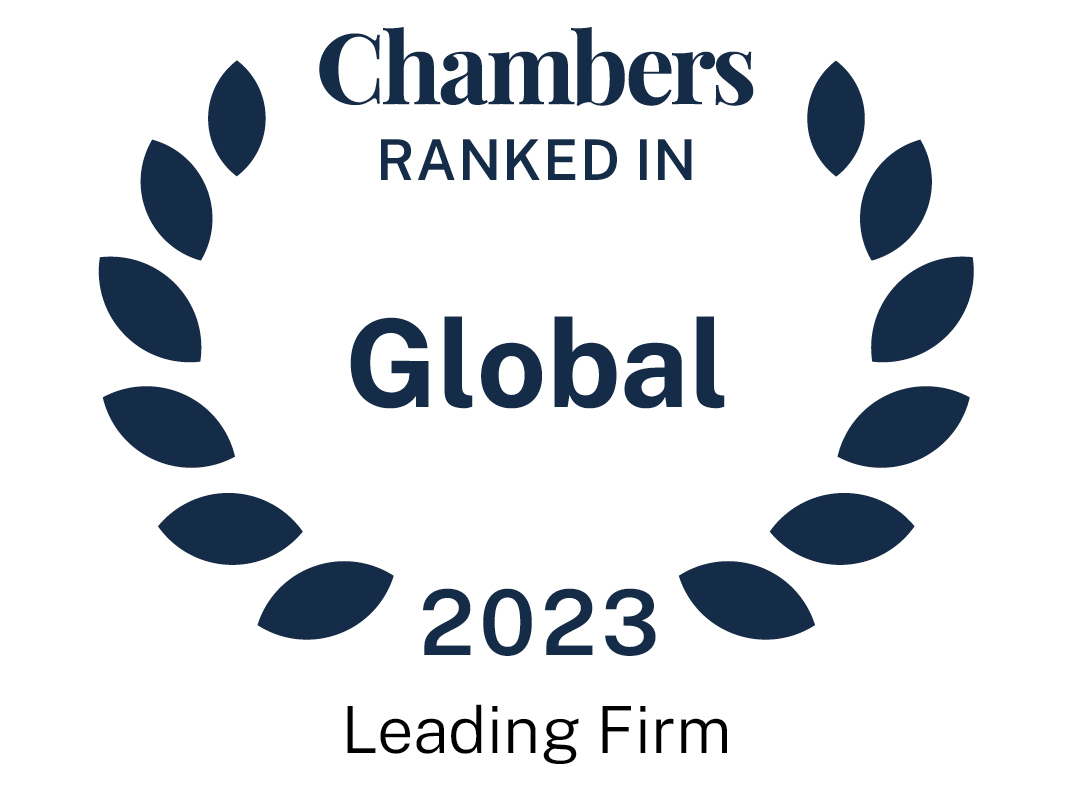 About
Provided by Mori Hamada & Matsumoto
Global
Firm Details
Managing Partners:Koichiro Iida, Gaku Ishiwata, Yuto Matsumura
Number of partners:182
Number of lawyers:716
Languages: Bahasa (Malay and Indonesia), English, French, German, Japanese, Korean, Mandarin, Myanmar, Thai, Vietnamese
Firm Overview
Mori Hamada & Matsumoto (MHM) is one of the largest full-service Tokyo headquartered international law firms. A significant proportion of the firm's work is international in nature, representing clients in cross-border transactions, litigation and other dispute resolution proceedings.
The Firm's Professionals
The firm has over 710 lawyers and 610 support staff (including patent attorneys, licensed tax accountants, legal assistants and translators). The firm's senior lawyers include a number of highly respected practitioners and leaders from the Japanese and international legal community, including prominent law professors from the University of Tokyo, and a former Prosecutor-General from the Public Prosecutors Office. The firm also has experienced lawyers qualified in the US, England and Wales, the People's Republic of China, the Philippines, India, Malaysia, Singapore, Myanmar, Thailand, Vietnam and more.
Offices & Asia Practice Group
MHM has very strong full-service local law practices in Bangkok (Chandler MHM Limited) and Yangon (Myanmar Legal MHM Limited) and it is expanding its range of local law services in Ho Chi Minh City, Hanoi and Jakarta (ATD Law in association with Mori Hamada & Matsumoto). The firm also has offices in Singapore (its ASEAN hub), Shanghai and Beijing. It has strong working relationships with leading firms throughout Asia (as well as in Europe and the Americas), which enables it to work for its clients as a single, integrated team.
MHM has expanded domestically by opening offices in Osaka, Nagoya, Fukuoka and Takamatsu.
Main Areas of Practice
Banking and finance, capital markets (including securitisation & derivatives and J-REITs), competition/antitrust, construction, corporate/M&A, dispute resolution, employment, fintech, insurance, Intellectual property, international trade, investment funds, life sciences, projects and energy, real estate, restructuring/insolvency, tax, and private wealth law.
Recent Representations
◆Advising Hitachi in the sale of Hitachi Metals to Bain Capital through a USD 5.4 billiontender offer
◆Advising Paidy, a well-known fintech company, in respect to Paypal's USD 2.7 billion acquisition of Paidy
◆Advising KKR in its acquisition of Yayoi (a major accounting software provider), a transaction valued at USD 2.1 billion
◆Advising NIPPO (a TSE listed company) in its take private transaction through a USD 1.8 billion tender offer
◆Advising Apollo Global Management in its acquisition of Thermal and Emission Control Materials from Mitsubishi Chemical at USD 762 million
◆Japan Post Holdings Co., Ltd., Japan Post Bank Co., Ltd., and Japan Post Insurance Co., Ltd. in their JPY1.43 trillion concurrent global initial public offerings and global follow-on offerings
◆Socionext Inc, in its JPY76billion global initial public offering
◆NTT Finance Corporation in its JPY1 trillion senior notes offering and USD7 billion senior notes and EUR2 billion senior notes offering
◆Nippon Prologis REIT, Inc. in its JPY 32 billion global follow on offering in 2021
◆Advance Logistics Investment Corporation in its JPY 10 billion follow on offering in 2022
◆Mitsubishi UFJ Morgan Stanley Securities Co., Ltd. in arranging "value securitisation" for Spiber Inc., a biotech venture company
◆The Japanese Bankers Association and Japan Syndication and Loan-trading Association in connection with the permanent cessation of LIBOR
◆Represents Toshiba Corporation in lawsuits brought by former or current shareholders in tort alleging "improper" disclosure of financial information in past years
◆IPO and Listing of a Singapore REIT (Daiwa House Logistics Trust) sponsored by Daiwa House Industry Co., Ltd.
◆Represents Kanmu, a payment service provider offering the Visa prepaid card and its design of an innovative combination of selling financial products and issuing credit cards
◆Represents Tosei Asset Advisors, Inc. as it utilized the GK-TK scheme, which is one of the most typical schemes of asset securitization in Japan, to securitize real estate by issuance of security token (STO)
◆Represents DeCurret Inc., a service provider of Crypto Assets Business and the Digital Currency Business, in its reorganization of its group
◆Kawasaki Heavy Industries in its investigation by the special investigation committee
◆Represented the founders of Sazaby League, Ltd. in a first-ever tax dispute for the fair value of class stock and obtained a National Tax Tribunal decision in its favour, ordering the rescission of the tax authority's disposition for taxation of at least JPY 8 billion in full
◆Represents Japan Post in famous class-action types of litigation under the Employment Contract Act, which were filed with Sapporo, Tokyo, Osaka, Hiroshima, Kochi, Fukuoka and Nagasaki District Courts. Around 180 employees with fixed-term employment contract are plaintiffs
◆Marelli Holdings Co., Ltd. and its subsidiaries, one of the world's leading independent suppliers to the automotive industry with around 160 subsidiaries in more than 20 countries, in debt/capital restructuring through the combination of out-of-court corporate workout (Turnaround ADR) and in-court insolvency proceedings (simplified rehabilitation proceedings)
◆Represented Teijin Pharma in its purchase of a portfolio of four non-core type 2 diabetes products sold in Japan from Takeda Pharmaceutical Company Limited which closed on April 1, 2021
◆Provides total legal support to Japan External Trade Organization (JETRO)* with respect to its project assisting Japanese companies' China business from China's economic security/export controls perspectives
*JETRO, established pursuant to JETRO Act, is a government-related organization that works to promote mutual trade and investment between Japan and the rest of the world
◆Represents ENEOS Corporation in its acquisition of Japan Renewable Energy for JPY 200 billion from Goldman Sachs and Singaporean sovereign wealth fund, GIC
◆Launch of SUDACHI Small Amount and Short Term Insurance
◆Advising international law firms and clients in relation to disputes in Myanmar including providing advice and expert opinion on Myanmar contract law, foreign exchange regulations, telecommunications regulations, oil and gas law, insolvency law and enforcement of international arbitral awards
◆Advised CB Bank PCL on developing standard form documentation for its day-to-day lending transactions, a project that will develop the basis for the client's lending business. We have also advised the client on several loan transactions to prominent Myanmar entities
◆Advising Sumitomo Warehouse in the sale of its US subsidiary Westwood Shipping Lines and related vessels to Swire Group
◆Represented Japanese company Paidy Inc. as the target of PayPal, Inc., which acquired all of the shares of Paidy Inc., a, by way of share transfer, having already worked closely with the client to successfully support its growth to become a unicorn startup
◆Representation of a numerous number of founders and their families of Japanese listed companies and major non-listed companies in their private matters
Ranked Offices
Provided by Mori Hamada & Matsumoto
Japan
Nagoya

29th Floor, Dai Nagoya Building 3-28-12 Meieki, Nakamura-ku 450-0002 , Nagoya, Aichi-ken, Japan

View ranked office
Myanmar
Yangon

Myanmar Legal MHM Limited, Level 16, #16-01/02, Junction City Tower, No. 3A, Bogyoke Aung San Road, Pabedan Township, Yangon, Yangon Division, Myanmar

View ranked office
Contributions
19 Contributions provided by Mori Hamada & Matsumoto
Mori Hamada & Matsumoto rankings
Global Guide 2023
Filter by
China
Intellectual Property (International Firms)
1 Ranked Lawyer
Japan
Banking & Finance: Domestic
1 Department
3 Ranked Lawyers
Department
Banking & Finance: Domestic
Lawyers
Capital Markets: Domestic
1 Department
4 Ranked Lawyers
Department
Capital Markets: Domestic
Lawyers
Capital Markets: Domestic: J-REITs
2 Ranked Lawyers
Lawyers
Capital Markets: Domestic: Securitisation & Derivatives
1 Department
2 Ranked Lawyers
Department
Capital Markets: Domestic: Securitisation & Derivatives
Lawyers
Corporate/M&A
1 Ranked Lawyer
Corporate/M&A: Domestic
1 Department
8 Ranked Lawyers
Department
Lawyers