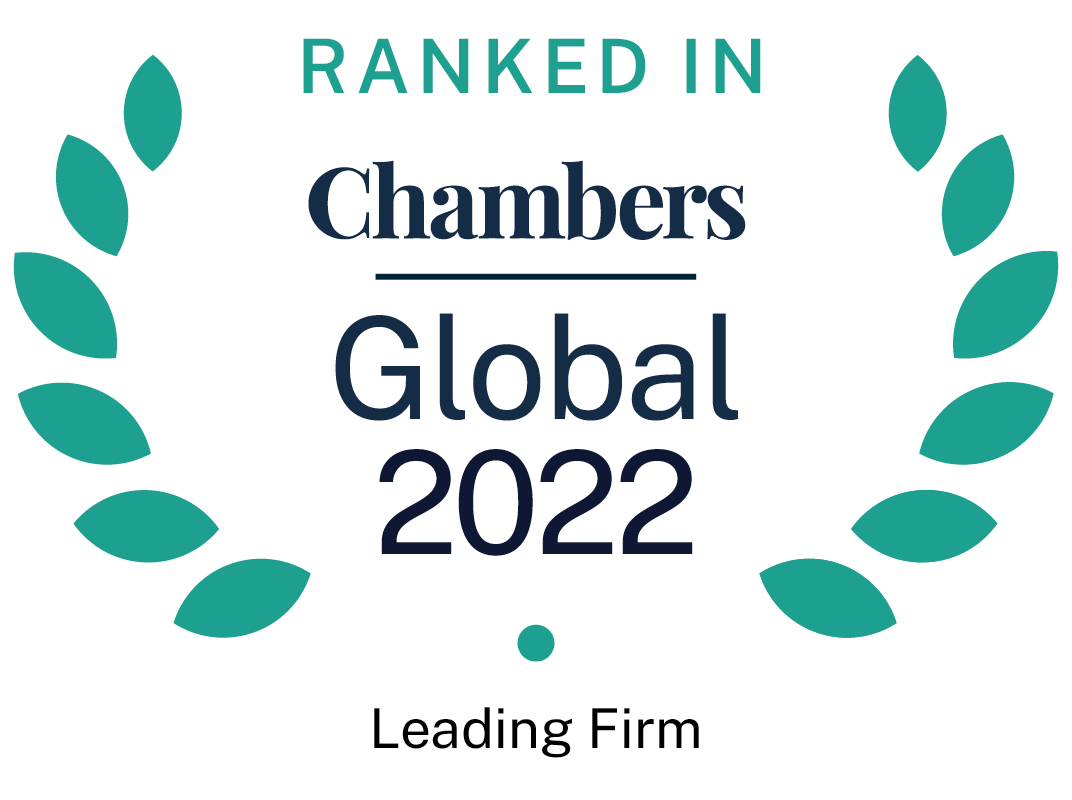 About
Provided by Karatzas & Partners
Global
Managing Partner: Catherine-Marie Karatzas
Number of partners: 10
Number of other lawyers: 51
Languages: Greek, English, French, German, Italian
Firm Overview:
Karatzas & Partners law firm was established in 1963, and has since grown and expanded steadily. The firm offers legal services and advice on the entire spectrum of commercial and financial law, including banking and finance, capital markets, general corporate and commercial law, competition law/anti-trust, energy law, project finance, mergers and acquisitions, real estate law, tax law, employment law, securities law and telecommunications law, with a client base in both Greece and abroad. The firm's litigation department represents clients in litigation before courts and arbitral tribunals.
Main Areas of Practice:
Banking:
Karatzas & Partners advises on all aspects of banking and finance, including project finance, structured finance, secured and syndicated loan transactions, as well as derivatives and other OTC or listed products and securitisation.
Mergers & Acquisitions:
The firm has advised many international clients on M&A transactions in Greece.
Securities:
The firm advises both Greek and international clients active in Greece on all aspects of securities law, such as initial public offerings, regulation of business conduct of securities firms and listed companies, bond issues and takeover bids. The firm routinely represents its clients before the Hellenic Capital Market Commission and the Athens Exchange.
Corporate:
Karatzas & Partners advises on issues such as the establishment of companies and joint ventures in Greece, spin-offs of Greek companies, stock option schemes, marketing law and due diligence. It is also involved in the running of the day to day legal affairs of a number of major Greek companies with international activities.
Competition:
The firm advises international clients on all aspects of Greek and EU competition law such as merger control, vertical restraints, abuse of dominant position and concerted practices.
Litigation:
The firm represents several national and international clients before international arbitral tribunals and Greek courts and advises Greek or foreign arbitrators on litigation in the fields of banking law and commercial law.
Intellectual Property:
Karatzas & Partners has, in recent years, expanded its practice considerably in the field of intellectual property law. Current activities include trademark portfolio management, registration and litigation.
Clients:
The firm's clients include foreign banks and multinational corporations such as Barclays, Citibank, Coca-Cola Company, Credit Suisse, Deutsche Bank, Goldman Sachs, Goodyear, JP Morgan, Morgan Stanley, Unilever and Wrigley. The firm also co-operates routinely with major legal firms, such as Allen & Overy, Cleary Gottlieb, Clifford Chance, Freshfields, Linklaters, Shearman & Sterling, Simpson Thacher and Bartlett, Skadden Arps, Slaughter and May and White & Case.
International Work:
Karatzas & Partners has extensive experience in advising international clients in relation to many different types of transactions and legal fields. The firm has been involved in some of the major transactions in Greece in the last few years with a strong international element.
Examples of recent projects include:
■ The 5-year benchmark Greek Government Bond issuance in February 2019, a milestone transaction to the Hellenic Republic, being the first Greek Government Bond issuance after the conclusion of the EU/IMF fiscal support and economic adjustment programme, the 10-year Greek Government Bond issuance in March 2019, which is the first 10-year Hellenic Republic's bond issuance since March 2010, another 7-year Greek Government bond issuance in July 2019 and a €1,500,000,000 re-opening of the March 2019 issuance in October 2019
■ Advising Athens International Airport in the financing of the payment to the Greek State of the consideration for the extension of the airport development agreement (ADA) until 2046
■ Advising Athens International Airport in the financing of certain capex projects
■ Advising Crystal Almond Group and WIND Hellas in connection with the high yield bond offering of €525 million 4.250% senior secured notes due 2024
■ Advising Piraeus Bank in a pioneer and complex transaction contemplating a long-term strategic partnership between Piraeus Bank and Intrum: the establishment of a market leading credit management servicer in Greece
■ Advising MS Pharma and its largest shareholder, GMS Holdings for the potential acquisition of Genepharm S.A. This was one of the most significant M&A transactions in the pharma sector in Greece for 2019
■ Counseling National Bank of Greece with regards to the disposal of the first secured non-performing portfolio of small Business Lending and Small & Medium Enterprises loans with total principal amount of c. €0.9 billion to Symbol Investment NPLCO DAC
■ Advising SAZKA Group on its all-cash, unconditional tender offer for the acquisition of OPAP. The offer consideration exceeded € 1.9 billion. The tender offer represents the largest offer in Greece for more than 10 years and the largest cash tender offer in Greek history
Ranked Offices
Provided by Karatzas & Partners
Contributions
3 Contributions provided by Karatzas & Partners
Slide 2 of 2
Law and Practice | Greece
The general counsel's comprehensive guide | Greece
Law and Practice | Greece
The general counsel's comprehensive guide | Greece
Karatzas & Partners rankings
Global Guide 2022
Filter by
Greece
Banking & Finance
1 Department
5 Ranked Lawyers
Department
Lawyers
Corporate/Commercial
1 Department
5 Ranked Lawyers
Department
Lawyers
International & Cross-Border Capabilities
1 Department
Articles, highlights and press releases
31 items provided by Karatzas & Partners