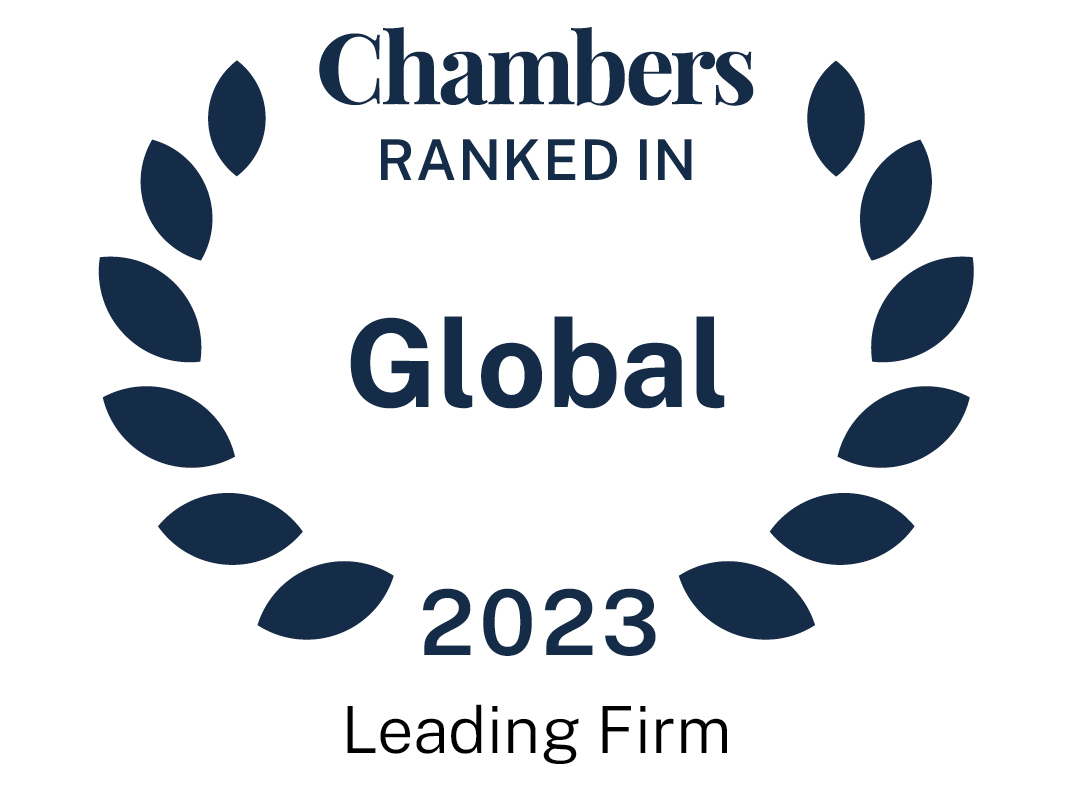 About
Provided by Hogan Lovells
Global
CEO: Miguel Zaldivar
Deputy CEO: Michael Davison
Number of partners worldwide: Over 800
Africa Offices: Johannesburg
Asia Offices: Beijing, Hanoi, Ho Chi Minh City, Hong Kong, Jakarta, Shanghai, Singapore, Tokyo
Australia Offices: Perth, Sydney
Europe Offices: Alicante, Amsterdam, Birmingham, Brussels, Budapest*, Dublin, Dusseldorf, Frankfurt, Hamburg, London, Luxembourg, Madrid, Milan, Moscow, Munich, Paris, Rome, Warsaw
Middle East Offices: Dubai, Riyadh*
United States Offices: Baltimore, Boston, Colorado Springs, Denver, Houston, Los Angeles, Louisville, Miami, Minneapolis, New York, Northern Virginia, Philadelphia, San Francisco, Silicon Valley, Washington D.C. South America: Mexico City, Monterrey, Sao Paulo
*Associated Office
Firm overview
Hogan Lovells understands and works with clients to solve the toughest legal issues in major industries and commercial centres around the world. The firm's 2,800+ lawyers on six continents provide practical legal solutions wherever clients are working in the world. Whether they are expanding into new markets, considering capital from new sources, or dealing with increasingly complex regulation or disputes, Hogan Lovells can help. Whether change brings opportunity, risk, or disruption, be ready by working with Hogan Lovells.
Consistently ranked among the most innovative law firms in Europe, Hogan Lovells is a bold and distinctive law firm creating valuable solutions for clients around the world, particularly at the intersection of business and government. Through the firm's industry sector approach, Hogan Lovells' lawyers offer extensive experience and insights, delivering advice and solutions that are underpinned by a deep understanding of the clients' business and the industry in which they operate.
Delivering on its commitments to Diversity & Inclusion and Responsible Business is one of Hogan Lovells' five strategic priorities, on par with putting clients at the centre of everything it does. The firm also fosters collaboration and innovation to deliver successful results for clients, progress talent, and work towards a sustainable future where people and planet prosper. The firm scales impact through developing strategic partnerships, and collaborating with clients on many levels, above and beyond legal work.
Main areas of practice:
Hogan Lovells brings a broad range of legal capabilities to the table. The firm has major strengths in corporate and finance, dispute resolution, alongside world-class capabilities in areas such as global regulatory, intellectual property, media and technology. This means that the firm is able to seamlessly advise its clients on the full spectrum of legal issues, on a global scale.
Industry Sectors:
The firm's key industry sectors include:
Aerospace and Defense
Automotive
Consumer
Diversified Industrials
Education
Energy and Natural Resources
Financial Institutions
Insurance
Life Sciences and Health Care
Mobility & Transportation
Private Capital
Real Estate
Sports, Media & Entertainment
Technology and Telecoms
Transport & Logistics
Ranked Offices
Provided by Hogan Lovells
Contributions
6 Contributions provided by Hogan Lovells
Slide 1 of 3
Trends and Developments | Spain
The insurance sector in Spain is highly sophisticated, given the complexity and variety of the seem...
Law and Practice | Poland
The general counsel's comprehensive guide | Poland
Slide 2 of 3
Law and Practice | Mexico
Law and Practice | Poland
The general counsel's comprehensive guide | Poland
Slide 3 of 3
Introduction | Introduction
When looking back on 2022 from a European patent perspective, perhaps what will stick out most prom...
Law and Practice | Poland
The general counsel's comprehensive guide | Poland
Hogan Lovells rankings
Global Guide 2023
Filter by
Africa-wide
Asia-Pacific Region
Australia
Articles, highlights and press releases
90 items provided by Hogan Lovells