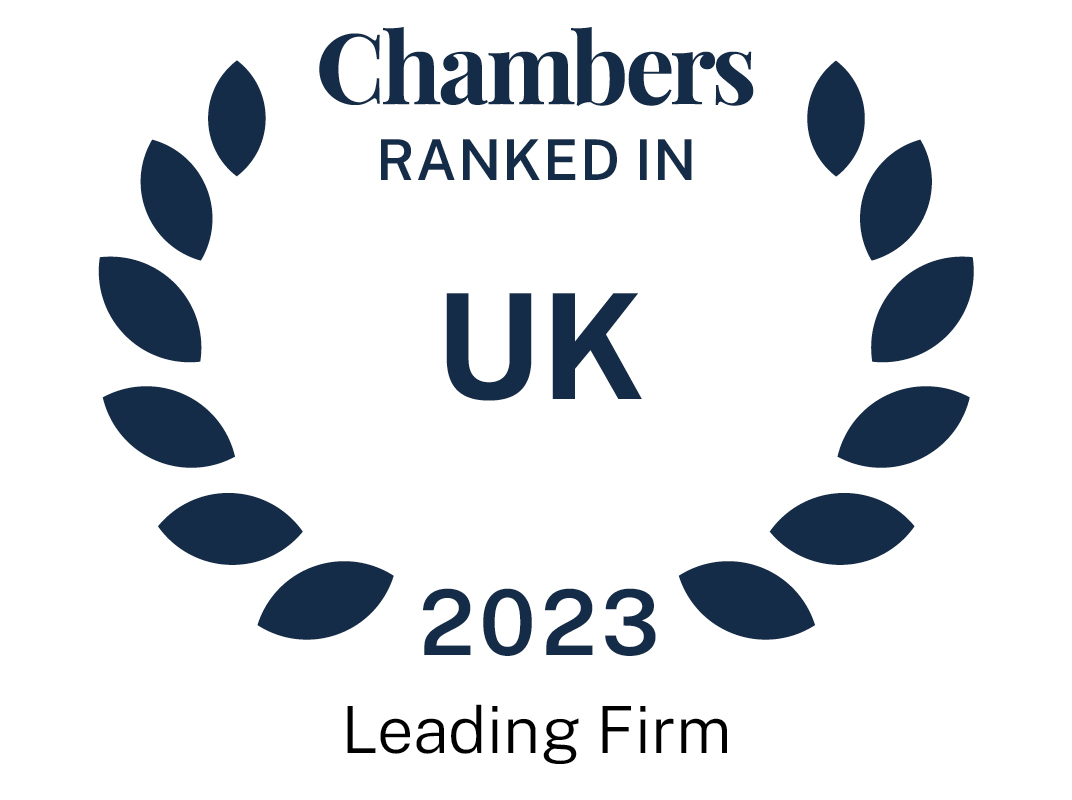 About
Provided by Foot Anstey LLP
UK
Firm Details:
Managing Partner: Martin Hirst
Number of Partners: 48
Contacts
Agriculture & Estates: Edward Venmore
Banking: Katie-Jane Rees
Banking Litigation: James Gliddon
Charities & Social Enterprise: Lucy Gill
Clinical Negligence: Robert Antrobus
Construction: Ian Stubbs
Corporate: Matthew Stoate
Commercial: Alexandra Hammond
Data Protection: Ashley Avery
Dispute Resolution: Mark Rhys-Jones
Employment: Karen Bates
Energy: Ian Stubbs
Retail Financial Services: Alan Hughes
Information Technology: Annalisa Checchi
Intellectual Property: Paul Cox
Islamic Finance: Imam Qazi
Planning: Christian Silk
Private Equity: Matthew Stoate
Private Wealth: Jessica Pitt
Real Estate: Patrick Wetherall
Real Estate Litigation: Patrick Wetherall
Restructuring & Insolvency: Joanne Rumley
Tax: Anna Parker
Sector Contacts
Islamic Finance: Imam Qazi
Retail & Consumer: Nathan Peacey
Developers: Patrick Wetherall
Private Wealth: Jessica Pitt
Private Equity: Matthew Stoate
Energy & Infrastructure: Ian Stubbs
THE FIRM:
The firm has seen significant organic growth over recent years, due to its focus on contributing to client success, predominantly in six industry sectors: Developers, Energy & Infrastructure, Islamic Finance, Private Equity, Private Wealth and Retail & Consumer. Under the leadership of Managing Partner, Martin Hirst, the firm continues to invest in high quality talent and supporting infrastructure. The firm has now expanded across seven offices in the South West, South Coast and London. The firm is also commit­ted to making a positive contribution to the communities in which it operates and has its own charitable foundation.
Foot Anstey launched its own medical negligence brand in 2017 — Enable Law.
PRINCIPAL AREAS OF WORK
Corporate:
The firm's respected corporate team supports a wide range of clients, from global businesses on transactions with an international dimension to entrepreneurs and business owners requiring local expertise and connections. The corporate team is comprised of leading experts in private equity, bank­ing, restructuring and insolvency, international transactions, tax, and company secretarial. Types of work include advising on public and private M&A, domestic floats, delistings and equity fundraisings, joint ventures and group restructuring.
Commercial:
The commercial team is a group of trusted experts to private, public and third sector organisations, advising on all aspects of business including research and development through to the post sales environ­ment, such as commercial contracts, complex projects and disputes, competition and procurement law, financial services and consumer credit, intellectual property, privacy and data protection, IT and telecom­munications, and outsourcing and commercial collaborations.
Dispute Resolution:
The rapidly growing dispute resolution team looks after a wide range of commercial disputes, with highly specialist teams offering advice in a number of niche areas.
Employment:
The firm's employment team is the largest in the South West, working with major national and regional employers.
Real Estate:
The property team supports a large portfolio of public sector and private clients handling prestigious city work alongside large regional and local projects. The team is supported by dedicated plan­ning, property litigation and construction specialists.
Enable Law:
Enable Law, the firm's medical negligence, personal injury and mental capacity practice, has over 60 specialists with vast experience in handling high-value and complex cases. Work comes from private individuals and key relationships with charities and support groups. www.enablelaw.com
Private Wealth:
The firm also has a strong wealth and succession team advising on a range of work from tax planning to wealth and succession management and family law, both in the UK and internationally.
CLIENTS
Foot Anstey's growing client base covers regional, national and international businesses and public sector organisations. The varied client base includes leading organisations across key sectors, for example: Berkeley Homes, Santander, Kingfisher, The Independent, Ministry of Sound and B&Q.
INTERNATIONAL
The firm has extensive experience advising UK companies working abroad and advis­ing international companies looking to come to the UK.
RECRUITMENT
Foot Anstey is ambitious and aims to attract, develop and retain the best talent, and recruits high quality talent from leading firms and from in-house positions. The firm is always interested to hear from others who want to be involved with its journey.
Further details can be found at www.footanstey.com/careers/.
Ranked Offices
Provided by Foot Anstey LLP
Foot Anstey LLP rankings
UK Guide 2023
Filter by
Exeter and surrounds
Family/Matrimonial
1 Department
2 Ranked Lawyers
Department
Lawyers
North West
Intellectual Property
1 Department
2 Ranked Lawyers
Department
Lawyers
South West
Agriculture & Rural Affairs
1 Department
2 Ranked Lawyers
Department
Agriculture & Rural Affairs
Lawyers
Banking & Finance
1 Department
1 Ranked Lawyer
Department
Lawyers
Clinical Negligence: Mainly Claimant
1 Department
8 Ranked Lawyers
Department
Clinical Negligence: Mainly Claimant
Lawyers