Fenech & Fenech Advocates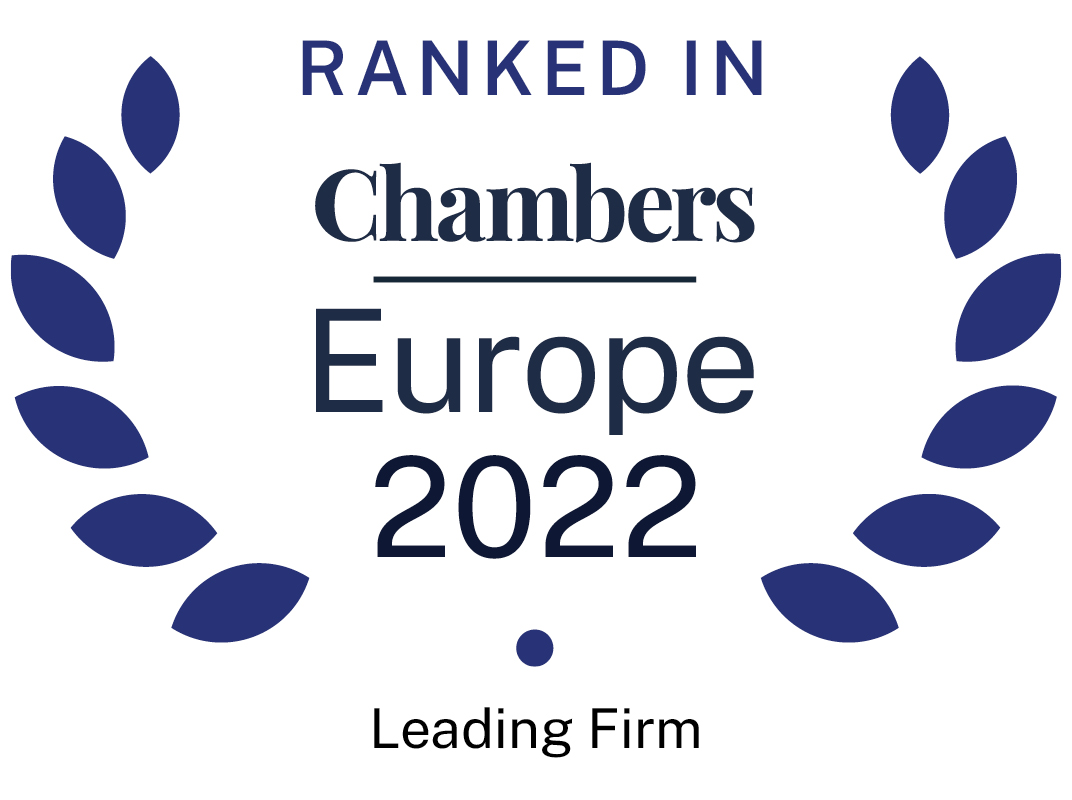 About
Provided by Fenech & Fenech Advocates
Europe
Managing Partner: Nicolai Vella Falzon
Languages: English, French, Italian, Maltese
Firm Overview:
Established in 1891, Fenech & Fenech Advocates is the longest standing law firms in Malta. As a full-service law firm it is a recognised leader in maritime law and marine litigation, commercial law, corporate and commercial law, tax, asset and corporate finance, ship finance, financial services, FinTech, aviation, intellectual property, employment, remote gaming and TMT law, with a notable litigation team having expert litigators in most areas of the law. The firm is associated with a group of licensed corporate services companies, the Fenlex Group (www.fenlex.com), and a ship registration service provider Fenech & Fenech Marine Services Ltd and is therefore able to provide a comprehensive service to international and local clients alike. All the firm's lawyers are highly specialised in their fields, and a number of them are visiting lecturers within the faculty of laws at the University of Malta and contribute widely to international publications and reviews and to the development of local laws relative to their respective practice areas.
Main Areas of Practice:
■ Corporate/Commercial Law
■ M&A
■ Marine Litigation and Admiralty
■ Taxation
■ Aviation
■ Ship Registration and Ship Finance
■ Project, Corporate and Asset Finance
■ Financial Services
■ Banking & Insurance
■ Technology, Media and Telecoms
■ Intellectual Property
■ Immigration
■ Real Estate & Conveyancing
■ Construction & Infrastructure
■ Litigation
■ Employment
■ Data Protection
■ Competition
■ Arbitration and ADR
■ Trusts and Estate Planning
■ Yachting
■ Whistleblowing
Maritime:
The firm's maritime activities are handled by four departments: marine litigation, ship registration, ship finance, and yachting. The marine litigation department's practice covers a wide cross-section of shipping and maritime issues, ranging from ship repair to carriage of goods, from shipping casualties to maritime investigations, from mortgage enforcements to bunkering disputes; it acts for owners, hull and machinery underwriters and P and I clubs in the vast majority of shipping casualties taking place around Malta or relating to Maltese registered vessels and is involved in the majority of maritime cases brought before the Maltese courts. The ship registration and ship finance departments jointly represent some of the largest fleets and most important financiers in the world, whilst the yachting department assists owners and financiers of some of the world's largest super yachts used for private as well as commercial purposes. Various members of these departments are regularly invited to lecture and speak extensively on the subject at Maltese and foreign fora.
Financial Services:
The firm's financial services department is actively involved in assisting the whole spectrum of financial services operators, including banks, fund managers, investment service providers and insurance companies. The team also assists promoters of investment funds and fund platforms, handling the licensing process as well as advising same on an ongoing basis. Members of the team are also approved by the regulator to accept appointments by licensed operators as directors and company secretaries.
Project, Corporate & Asset Finance:
The firm advises finance providers or borrowers on an ongoing basis in relation to Maltese law issues arising in the context of multinational finance transactions, typically where Maltese vehicles are required to provide security as part of the security pool provided by the borrower.It acts for lenders and borrowers alike and has experience and particular expertise in security regimes regulated by Maltese law as supplemented by European legislation, most particularly Directive 2002/47/EC on financial collateral arrangements.In most cases the Department provides advisory services in the context of Maltese security, drafts Maltese security documents and issues detailed legal opinions confirming the capacity of Maltese parties and the enforceability of relevant transaction documents.
Tax & Immigration:
The firm's tax & immigration law department is recognised as the leading tax and immigration law team in Malta and advises a predominantly international clientele on all direct and indirect tax matters, which service is supplemented by that provided by the in-house corporate services group's tax compliance team of tax accountants. The team advises on the full spectrum of immigration and tax issues, M&As, domestic and international taxation, tax efficient cross-border structures with a focus on inbound investment, and fiscal issues relating to companies, trusts and foundations. The firm also advises private clients on personal tax and related issues, on immigration law related matters relative to relocation to Malta, residence and employment permits, and citizenship applications, as well as with respect to clients' wealth and estate planning requirements.
Trusts & Foundations:
The firm's trusts and foundations department advises a variety of clients with regard to the setting up of trusts as well as the registration of foundations and associations with the Registrar for Legal Persons and the enrollment of same with the Office of the Commissioner for Voluntary Organisations. Our team's assistance ranges from the drafting of all the relevant documentation, such as the foundation statute or trust instrument as well as any corresponding documentation required by the relevant authorities including beneficial owner forms. Throughout the lifetime of the particular structure chosen, our team also aids clients with reviewing and/or amending statutes or trust instruments, the filing of any necessary forms and advising the relevant parties concerned such as administrators, founders, settlors, trustees and beneficiaries about their legal obligations and/or rights at law. The team also has experience in terminating foundations and associations and winding up trusts. The team provides a complete, comprehensive and efficient service to assist clients in creating the correct structure that suits their personal needs: whether it be for estate planning, charitable or commercial purposes.
M&A:
The firm is an active leader in this field, having advised local and foreign organisations on numerous M&A transactions, including cross-border M&A transactions over the years. It has been directly involved in most of the local privatisation projects, and other major acquisition projects on the local market, and has acted for government and private enterprise alike in numerous M&A transactions with capacity to handle the complete acquisition process from due diligence stage, through drafting and negotiation of acquisition, investment or merger documents and perfection/completion of the M&A process.
Technology, Media & Telecoms:
The firm's expertise covers all aspects of technology and electronic communications law assisting a wide array of international blue-chip companies with respect to their operations. The firm's TMT and IP law department advises on various issues relating to technology such as outsourcing, software development, technology licensing, data protection, regulatory issues relating to telecommunications and is also very active in the online gaming industry. The department also assists clients in litigation matters relating to remote gaming, computer software licensing and intellectual property.
FinTech / Blockchain:
In addition to advising financial services operators in the FinTech space, the firm's FinTech team is also uniquely placed to service operators active in blockchain driven services. The team draws on the firm's financial services, TMT and tax & immigration law teams, as well as the Fenlex Group, to advise a wide array of players active in these industries.
Aviation:
Fenech & Fenech Advocates has a strong aviation practice advising national airlines, aircraft owners, managers, lessors, lessees, financiers and aircraft MRO facilities. Our experience spans structured sale/lease-back transactions, financed leases, sale and purchase deals, management operations and aircraft registrations giving us a thorough knowledge of the aviation business. This enables us to provide seamless legal solutions to commercial, corporate, tax and security concerns of international lending syndicates, lessors and business jet owners attracted to one of the fastest growing aircraft registers in Europe.
Real Estate & Conveyancing:
The firm is heavily involved in assisting individuals and companies alike in relation to the acquisition and disposal of residential and commercial properties, in Malta and overseas. It also has the most well know litigation team in Malta in the area of disputes and constitutional cases relating to title and possession of real property.
Corporate & Commercial:
The firm is widely recognised for its expertise in corporate and commercial law, particularly M&A transactions, project and asset finance transactions and corporate and commercial litigation. The commercial and corporate law department is complemented by two separate departments of wide commercial application, namely a dedicated employment law department and a dedicated TMT and IP law department thereby guaranteeing a full service offering to its corporate clients.
Employment Law:
The firm's employment law department offers specialised advice on employment law and industrial relations, advising on all regulatory matters ranging from minimum conditions of work and drafting of contracts to complex restructuring, transfer of business (TUPE) regulations, redundancies and handling union matters and collective bargaining. The team also includes litigators who are well versed with the local Tribunals and Courts and thus can assist with handling individual or collective disputes, including advising on strategies geared towards compromise and/or litigation. The department is also well equipped to advise on discrimination, data protection, whistleblowing and health and safety.
Intellectual Property, Art & Cultural Property:
The IP Team within the TMT and IP law department specialises in copyright, trademarks, design rights and patents laws; client advice ranges from registration strategies, to licensing, technology transfers, infringement action, and validation of European/international patents. The department handles all aspects of entertainment, video games and music law.
General Litigation & Dispute Resolution:
The firm's team of experienced litigators and legal procurators is active in constitutional, public, administrative, criminal, civil, family, property, commercial, corporate, IP, TMT, remote gaming, consumer, and tax law cases and is also experienced in local and international mediation and arbitration as well as in local and international inheritance and probate matters.
Whistleblowing:
The firm advises organisations with whistleblowing compliance requirements, assisting with strategies to handle internal and external whistleblowing reports as well as handling litigious disputes.
Clients:
The firm's client base includes large supranational organisations, international ship owners, cruise line operators, multinational groups, high net worth individuals, banks, financial services providers, investment funds, protection and indemnity clubs, tug and salvage operators, charterers, pharmaceutical companies, igaming operators, public organisations, international airlines and the Maltese government.
Ranked Offices
Provided by Fenech & Fenech Advocates
Contributions
5 Contributions provided by Fenech & Fenech Advocates
Slide 1 of 3
The general counsel's comprehensive guide | Malta
The general counsel's comprehensive guide | Malta
Slide 2 of 3
The general counsel's comprehensive guide | Malta
Fenech & Fenech Advocates rankings
Europe Guide 2022
Filter by
Malta
Corporate/Commercial
2 Ranked Lawyers
Lawyers
Dispute Resolution
3 Ranked Lawyers
Lawyers
Financial Services
2 Ranked Lawyers
Lawyers
General Business Law
1 Department
Department
Intellectual Property & TMT
1 Ranked Lawyer
Shipping
1 Department
4 Ranked Lawyers
Department
Lawyers
Lawyers
Articles, highlights and press releases
1 item provided by Fenech & Fenech Advocates