Davis Graham & Stubbs LLP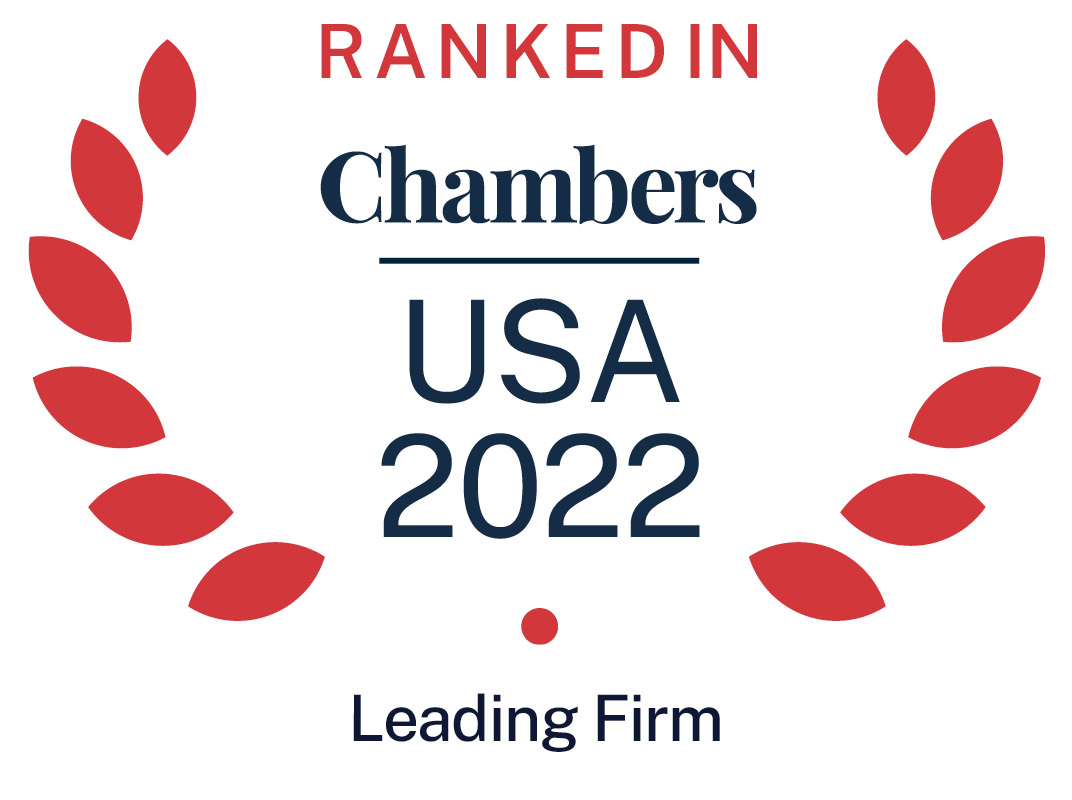 About
Provided by Davis Graham & Stubbs LLP
USA
Davis Graham & Stubbs LLP
1550 17th Street, Suite 500
Denver, CO 80202
USA
www.dgslaw.com
Phone: +1 303 892 9400
Fax: +1 303 893 1379
Email: [email protected]
Managing Partners: Kristin Lentz and Chad Williams
Equity partners: 65 Number of lawyers: 145
Firm Overview
Davis Graham & Stubbs LLP, one of the Rocky Mountain region's preeminent law firms for over a century, serves clients domestically and internationally, with a strong focus on corporate finance and governance, mergers and acquisitions, natural resources, environmental law, real estate, labor and employment, intellectual property, and complex litigation. The firm has extensive experience working with companies in the energy, mining, technology, hospitality, private equity, and asset management industries. DGS is the exclusive Colorado member firm for Lex Mundi, a network of top-tier independent law firms in more than 125 countries, and has been consistently recognized for its commitment to fostering a culture that empowers diversity, equity, and inclusion. Clients ranging from high-tech startups to Fortune 500 companies choose DGS to take advantage of the firm's unique capabilities and senior staffing.
Main Areas of Practice
Corporate Finance:
DGS has the largest corporate finance and acquisitions practice in the region, with more than 60 lawyers with expertise in complex M&A transactions, securities law, tax, private equity, asset management, executive com­pensation, and intellectual property. The size and sophistication of the firm's corporate finance practice give it deep familiarity with a wide variety of transaction strategies, financing alternatives, and regulatory issues. And because the firm works with financing sources, investment banks, venture capitalists, and private equity firms on a daily basis, it is able to stay current on new and evolving deal terms as the transaction marketplace changes.
Real Estate:
DGS real estate attorneys help clients with the develop­ment, construction, acquisition, and disposition of office, industrial, health-care, resort, and retail facilities in addition to single-family, condominium, apartment, and assisted-living residential projects, including the negotiation and development of build-to-suit projects. The firm represents developers and property owners in a broad range of financing transactions, from acquisi­tion, construction, bridge, and permanent loans to sophisticated financing vehicles, such as synthetic lease transactions, sale-leasebacks, and development bonds.
Energy & Mining:
DGS provides a seamless array of litigation, transaction, permitting, and counseling services in the oil, natural gas, coal, mining, and renewable and alternative energy industries. Combined with the tax, corporate, regulatory, environmental, and trial lawyers who are experienced in natural resources matters, including those involving federal lands, DGS offers one of the strongest energy and mining practices in the US.
Environmental:
DGS is staffed with some of the best environmental attorneys in the country who are focused on promoting their clients' businesses by minimizing their costs and ensuring compliance with evolving environmental requirements. The firm handles a spectrum of compliance, permitting, transactional, and enforcement matters pertaining to air and water quality, solid and hazardous wastes, indoor air/vapor intrusion, underground storage tanks, endangered species, cultural resources, radioactive materials, spills, remediation, cost recovery, and natural resources damages.
Litigation:
DGS lawyers – including many former prosecutors and public defenders – have substantial records of trying lawsuits in front of juries and judges. Their extensive jury trial experience gives them an advantage in narrowing claims and negotiating favorable settlements. The firm's capabilities encompass commercial litigation as well as white-collar crime and government investigations. DGS's trial lawyers handle litigation planning, mediation, and other modes of alternative dispute resolution, all forms of pre-trial motion and discovery practice, and trials and appeals at all levels.
Clients
Airbnb, Inc., Antero Resources Corporation, CH2M and Jacobs, Foundry Group, Invidi Technologies, Kodiak Building Partners, KSL Capital Partners, Lovell Minnick Partners, Newmont Corporation, The NORDAM Group LLC, Ovintiv Inc., PDC Energy, Inc., RE/MAX, Sage Hospitality, Samsonite LLC, Xcel Energy, and Zayo Group.
Practice Areas
Appellate
Arbitration & Dispute Resolution
Asset Management
Aviation
Banking & Lending
Bankruptcy & Creditors' Rights
Brownfields
Class & Consolidated Actions
Cleantech & Climate Law
Coal Industry
Commercial Litigation
Construction & Real Estate Litigation
Corporate Governance & Internal Investigations
Cross-Border Transactions
Employee Benefits
Employment & Labor
Environmental
Estate Planning & Administration
Executive Compensation
Hospitality
Indian Law
Intellectual Property
Mergers & Acquisitions
Mining
Oil & Gas Industry
Private Equity & Venture Capital
Products Liability
Public Companies & Capital Markets
Public Lands
Real Estate
Safety & Health
Tax
Technology Transactions
Toxic Tort Litigation
Trial
Water Law
White-Collar Crime & Criminal Investigations
Ranked Offices
Provided by Davis Graham & Stubbs LLP
Davis Graham & Stubbs LLP rankings
USA Guide 2022
Filter by
Colorado
Banking & Finance
1 Department
2 Ranked Lawyers
Department
Lawyers
Bankruptcy/Restructuring
1 Department
2 Ranked Lawyers
Department
Lawyers
Corporate/M&A
1 Department
7 Ranked Lawyers
Department
Lawyers
Employee Benefits & Executive Compensation
1 Department
1 Ranked Lawyer
Department
Employee Benefits & Executive Compensation
Lawyers
Energy & Natural Resources
1 Department
3 Ranked Lawyers
Department
Energy & Natural Resources
Lawyers