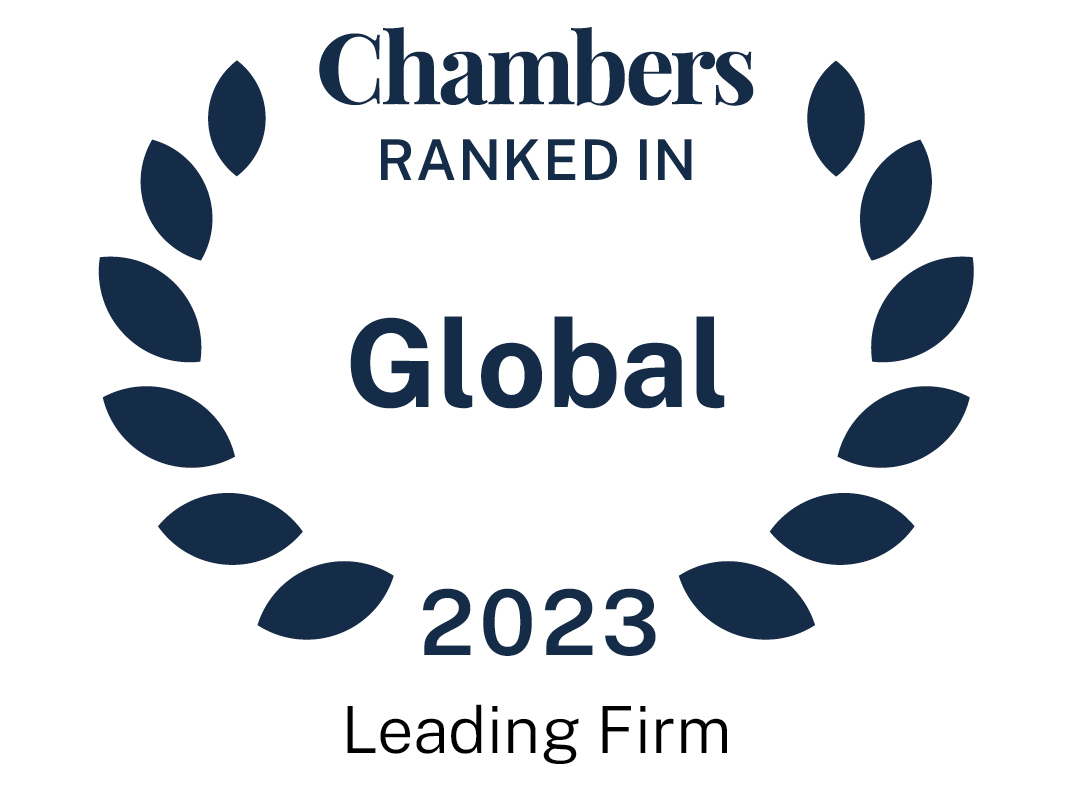 About
Provided by Banwo & Ighodalo
Global
Partners: Femi Olubanwo, Asue Ighodalo, Kenneth Etim (Managing Partner), Abimbola Akeredolu SAN, Ayotunde Owoigbe, Stella Duru, Kehinde Ojuawo, Olumide Osundolire, Toyin Bashir, Azeezah Muse-Sadiq, Isa Alade, Seyi Bella, Akindeji Oyebode, Chinedum Umeche, Ayodele Adeyemi-Faboya
Number of fee earners: 80+
Languages: English, French, several Nigerian languages
Firm Overview:
Consistently rated as a first-tier Nigerian corporate law Firm, Banwo & Ighodalo ('B&I') was established on 1st February, 1991 to create a world class law firm. The firm is made up of brilliant and experienced lawyers who work together to provide a broad range of services to clients. The firm is known for providing innovative, competent, and well-timed solutions.
Practice Areas:
■ Corporate, Securities & Finance
■ Energy & Natural Resources
■ Litigation, Arbitration & Alternative Dispute Resolution
■ Intellectual Property & Technology
■ Shipping, Aviation & International Trade
Main Areas of Practice:
B&I has five main practice groups, namely, corporate, securities and finance, energy and natural resources, litigation, arbitration and alternative dispute resolution; intellectual property and technology; as well as shipping, aviation and international trade.
B&I's corporate, securities and finance practice group continues to be a leading practice in Nigeria, advising on transactions. The firm remains the leading capital markets law firm in Nigeria and was also involved in virtually all of the international capital market transactions by Nigerian corporates in the last year. The firm also has a vibrant corporate finance team which, over the years has advised clients on some of the largest M&A and banking transactions in Nigeria. B&I very recently advised Access Bank Plc on its landmark merger with Diamond Bank in a deal that would create the largest retail bank in Africa by customer base and a very significant player in the Nigerian market. Outside the banking and finance sector, the firm's M&A experience also covers the manufacturing, telecommunications, oil and gas, power, healthcare, food and beverages, and education sectors. B&I advised on the sale of Ascon Oil Limited to Quest Oil and Engineering Services Limited in a deal worth US$40,000,000. It also advised Dangote Flour Mills Limited and Dangote Industries Limited in respect of the acquisition of the entire shareholding of Dangote Flour Mills Plc by Olam International Limited through its subsidiary, Crown Flour Mills; and also advised in connection with the recapitalisation of two of the largest players in the Nigerian insurance sector.
Recently, B&I acted as Nigerian Lenders' Counsel to Interswitch Holdings Limited in connection with the acquisition of a 19.9% equity stake in Interswitch Holdings Limited by Visa International Service Association in a deal valued at USD199, 000,000. B&I also advised in relation to the establishment of the Africa Infra Plus Fund II - a N200, 000,000,000 close ended equity infrastructure fund structured to provide an investment platform for Nigerian and international investors to invest in infrastructure assets in Nigeria and other sub-Saharan Africa countries.
Banwo & Ighodalo's project & energy team comprises of highly skilled and experienced lawyers with vast knowledge in transactions related to project development and the energy sector. The team has advised on numerous transactions in the project and energy space which spans across acquisition and construction of oil and gas facilities, acquisition and disposal of petroleum assets; crude/gas supply arrangements; gas monetisation and utilisation projects as well as acquisition, construction, financing and lease of real property in Nigeria.
The intellectual property and technology practice group (IPTPG) is known for delivering excellent quality work within a short turnaround time. B&I's expertise includes protection of client's copyright, trademarks, patents and designs; product registration and regulatory compliance, anti-counterfeiting and anti-piracy; information technology law, data protection and privacy law, advertising law, media law and entertainment law. In addition to having excellent, in-depth understanding of intellectual property law, B&I also appreciates the fine details of IP in practice, as applicable to its client's respective industries. This enables it to provide advice to its clients that is legally sound, practical and commercially expedient.
The firm's litigation, arbitration and ADR practice group is comprised of excellent and internationally acclaimed barristers (some dual-qualified), arbitrators, negotiators, accredited mediators and certified ADR trainers who ensure that disputes arising from the business and commercial activities of clients are effectively resolved with minimum expenditure of time and resources.
B&I's multi-disciplinary shipping, aviation and international trade team has represented a wide spectrum of the leading local and foreign industry players in the transport sector, which include local and multinational shipping companies, ship owners, ship managers, charterers, cargo owners, P&I clubs, shipping agents and brokers, bunker suppliers, air- lines, government parastatals, regulatory agencies, financial institutions, foreign law firms and international consultancy firms on various transactions.
Ranked Offices
Provided by Banwo & Ighodalo
Contributions
2 Contributions provided by Banwo & Ighodalo
Banwo & Ighodalo rankings
Global Guide 2023
Filter by
Nigeria
Banking & Finance
1 Department
3 Ranked Lawyers
Department

Lawyers
Corporate/Commercial
1 Department
2 Ranked Lawyers
Department

Lawyers
Corporate/Commercial: Capital Markets
3 Ranked Lawyers
Lawyers
Dispute Resolution
1 Department
1 Ranked Lawyer
Department

Lawyers
Intellectual Property
1 Department
1 Ranked Lawyer
Department

Lawyers
Projects & Energy
1 Department
3 Ranked Lawyers
Department

Lawyers