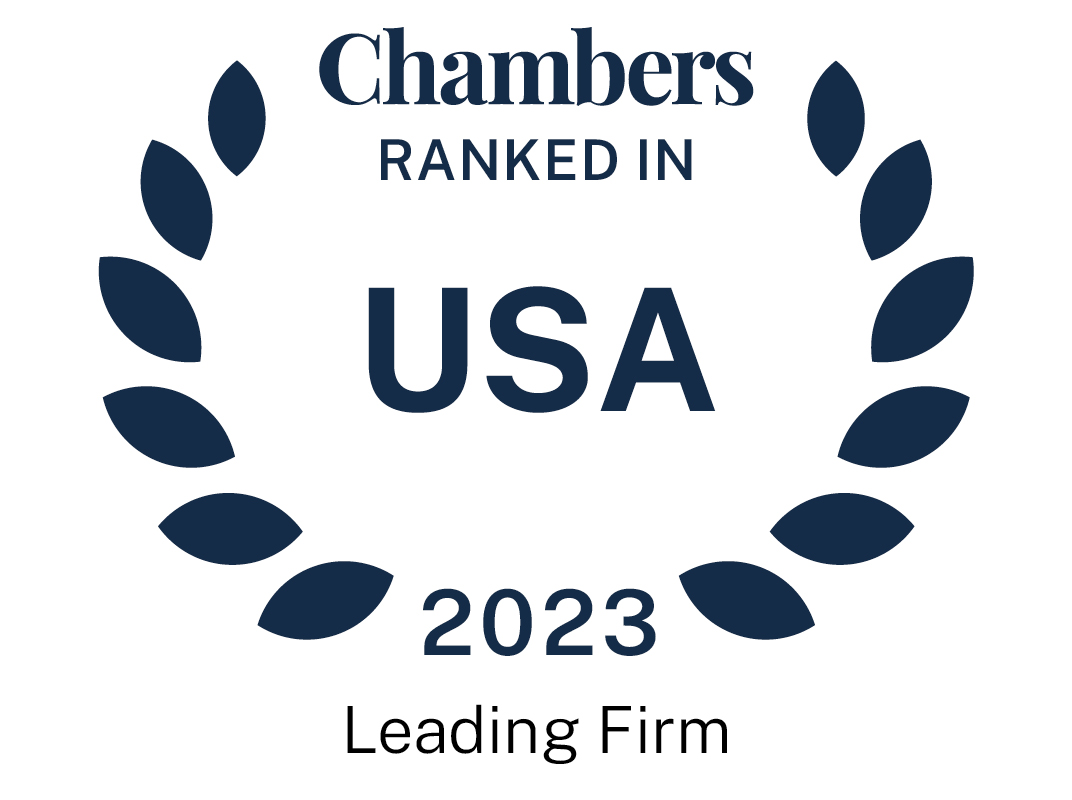 Also ranked in the following guides
About
Provided by Baker Botts L.L.P.
USA
Managing Partner: John Martin
Number of partners worldwide: 253
Number of other lawyers worldwide: 376
Total number of lawyers worldwide: 629
Languages: Arabic, Chinese (Cantonese, Mandarin), English, French, German, Portuguese, Russian, Spanish
Firm Overview:
Baker Botts is a leading international law firm recognized for its service to clients across three key business sectors — energy, technology and life sciences — and throughout 12 offices located in the US, Europe, Asia and the Middle East. Dating back to 1840, Baker Botts lawyers and staff have worked on complex legal issues, including energy projects, intellectual property, litigation, corporate transactions, environmental compliance challenges and tax disputes. As one of the largest law firms in the United States, the firm has worked on behalf of clients in more than 100 countries, and the firm regularly consults on matters that have a local, regional and global impact.
Main Areas of Practice:
Corporate Department:
Corporate lawyers handle complex matters, advising clients on a full range of corporate, securities and financing matters, including public offerings and private placements of equity and debt for both issuers and underwriters or placement agents. In addition, the firm's corporate lawyers have extensive experience in private equity and venture capital fund transactions and specialized financing in domestic and international contexts.
Global Projects Department:
Global Projects lawyers provide clients with in-depth legal advice in the world's major energy producing regions. Areas include: oil and gas, project development and finance, real estate, energy regulatory and international trade. These focus on energy and infrastructure projects in both development and operational stages, as well as advisement in respect to regulatory, import/export, finance and commercial business transactions often required after these projects commence.
Intellectual Property Department:
The firm offers a national and international practice including patent litigation, patent procurement, patent licensing and due diligence. Other areas of practice include strategic IP counseling, trademark acquisition, trademark and copyright litigation, franchise and distribution and other intellectual property transactions. With the skill set to protect and advance clients goals, combined with technical knowledge and industry experience, firm lawyers are able to work with clients facing complex technology issues.
Litigation Department:
Litigators handle commercial, securities, professional liability, product liability, patent, white-collar, antitrust, international arbitration, environment and energy litigation, as well as the appellate issues that arise from these matters. The firm's representations reflect the broad litigation practice, with matters ranging from wins in high-profile cases to precedent setting victories. The firm has one of the largest and most diverse environmental practices. The firm's lawyers excel in courtrooms across the United States and internationally, helping resolve client's legal problems in a variety of industries.
Tax Department:
Comprised of four sections, including income tax, state tax, employee benefits and executive compensation and private clients services, the tax department provides advice to clients across the spectrum of business activities and investments. Lawyers develop plans and structures to achieve clients' objectives while minimizing the impact of federal, state and international taxes. The firm also features a substantial employee benefits and executive compensation practice, and provides counseling to individuals, families and entrepreneurs on wealth transfer and succession planning tax issues.
Ranked Offices
Provided by Baker Botts L.L.P.
Baker Botts L.L.P. rankings
USA Guide 2023
Filter by
California
Environment
1 Department
2 Ranked Lawyers
Department
Lawyers
Intellectual Property: Patent Litigation
1 Department
1 Ranked Lawyer
Department
Intellectual Property: Patent Litigation
Lawyers
District of Columbia
Antitrust
1 Department
5 Ranked Lawyers
Department
Lawyers
Environment
1 Department
7 Ranked Lawyers
Department
Lawyers
Intellectual Property: Patent Prosecution
1 Ranked Lawyer
Lawyers