FIRM PROFILE
Al Busaidy, Mansoor Jamal & Co (AMJ)

about
ranked departments
Ranked Lawyers
ranked offices
Firm profile for Global 2022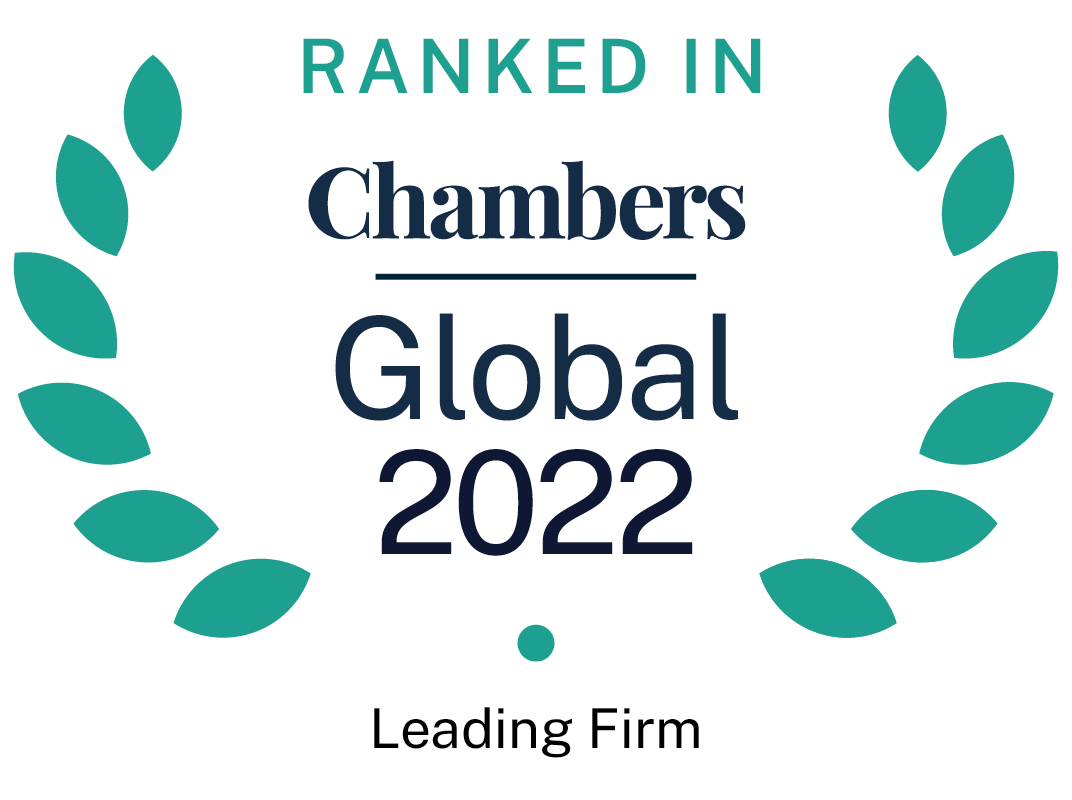 About
This content is provided by Al Busaidy, Mansoor Jamal & Co (AMJ).
Senior Partners: Mansoor Jamal Malik, Dr Said Hilall Al Busaidy
Partners: Ardeshir Patel, Marcus Pery, Dr Ayman Ali, Dr Mohamed Yousef, Majda Al Riyami
Number of partners: 7
Number of other lawyers: 23
Languages: Arabic, Baluchi, English, Farsi, French, German, Gujarati, Hindi, Marathi, Punjabi, Russian, Swahili, Urdu

Firm Overview:
Al Busaidy, Mansoor Jamal & Co. (AMJ), is a top-tier, full-service law firm of international quality established in Oman for over 40 years. AMJ has been described as a rarity in the Middle East as an independent, national firm that tops the legal rankings and is the largest in Oman, providing clients with unrivalled in-country breadth and depth of expertise. Seven teams of UK, and Commonwealth-trained solicitors, barristers, Arab law specialists and Omani advocates serve a large portfolio of blue chips, financial institutions, government bodies, trading houses, and high net-worth individuals.

Recent highlights from the corporate side advising:
• Acted for Rural Areas Electricity Company SAOC (RAECO) and other group companies with regards to the reorganisation and transfer of RAECO's assets and business to Majan Electricity Company SAOC, Dhofar Integrated Services Company SAOC and Oman Electricity Transmission Company SAOC in accordance with the Sector Law
• Acted for Omantel on the US$ 575 million sale of its passive infrastructure tower assets to UK-based Helios Tower Plc
• Advised the lenders on Barka V IWP Project
• Acted for Government of the Sultanate of Oman on the update of Oman's International Sukuk Programme and US$ 1,750,000 Issuance thereafter
• Acted for OQ SAOC on the establishment of a US$2 billion global medium term note programme by OQ S.A.O.C. and issuance of USD-denominated Reg S/144A notes thereunder
• Acted for Government of the Sultanate of Oman on the 2020 Update and Issuance of USD 2 billion GMTN notes followed by TAP issuance of USD 500m and USD 3.25 billion Triple Tranche GMTN Drawdown
• Acted as sole legal counsel to the Government of Oman on (i) the update of the Government of Oman's Omani Rial unlimited value sovereign sukuk issuance programme launched in 2019, and (ii) the issuances in three tranches thereunder
• Advised U Capital on the acquisition of 100% of the share capital of Gulf Baader Capital Markets SAOC from Gulf Investment Services Holding Company SAOG
• Advised Renaissance Duqm Accommodation Company SAOC, as the Borrower, along with its parent companies in relation to the additional loans to be made available for the construction of the Expanded Accommodation Complex
• Acted for Oman Investment Authority on the transformation of Muscat Stock Exchange
• Acted as Oman counsel to Joint Lead Managers in connection with the issuance of US$600,000,000 5.800% Guaranteed Notes due 2031 by Oryx Funding Limited, guaranteed by Oman Electricity Transmission Company S.A.O.C.
• Advise Gulf Energy Development Public Company Limited on the share swap in Duqm Power Co. LLC and Centralised Utilities Co. LLC
• Acted for PTT Exploration and Production Public Company Limited with respect to the proposed US$ 2.6 billion acquisition by it of a 20 per cent. interest in a gas producing asset held by British Petroleum in the Sultanate of Oman
• Advised both Oman Holdings International Company SAOC and Interserve Group Holdings Limited on the sale and transfer of 49% shares in Douglas OHI LLC owned by Interserve to OHI
• Acted for United States International Development Finance Corporation with respect to a proposed loan of up to US$300 million to PetroTel Oman LLC
• Acted for Bank Muscat SAOG (Meethaq Islamic Banking) in relation to Table Egg Diminishing Musharakah Financing
• Advised AKA Ausfuhrkredit GMBH on the ECA-backed export finance facility of EUR 234,800,000 to Oman Sugar Refinery Company LLC for the construction of a sugar refinery
• Acted for Nama Holding Company SAOC on divestment of its 49% of its shares in Oman Electricity Transmission Company SAOC to State Grid International Development Ltd, China
• Advising Government of Oman on the establishment of a first of its kind US$2 Billion Infrastructure Fund (Rakiza Fund)
• Advised Deutsche Bank AG and UK Export Finance as the Lender in relation to the US$155,300,000 term loan made to the Government of the Sultanate of Oman, represented by its Ministry of Finance in respect of the contract for the provision of support services for Aircraft operated by the Royal Air Force of Oman
• Advising Ahli Islamic (the Islamic banking window of Ahli Bank) on a US$75,000,000 Wakala bel Istithmaar Facilities Agreement to Oman Air SAOC
• Advised Ahli Bank SAOG as agent and the other Finance Parties in respect of a US$162,300,000 facility to Oman Air SAOC

From the dispute resolution side:
• Conducting and assisting in some of the leading high-value construction and engineering arbitration and court proceedings in Oman
• Instructed by many major national and international banks in litigation in Oman in high-value and sensitive disputes
• Representing power and water companies in a variety of regulatory and litigation proceedings
• Representing oil and gas clients in arbitration proceeding and court litigation
• Representing domestic and international airlines on various disputed related matters before the Omani Courts
• Successfully acted for a USA client for enforcement of an International Centre for Dispute Resolution arbitration award obtained in the United States of America

Main Areas of Practice:

Banking & Finance:
The team handles large-scale domestic and cross-border transactions for Omani and international banks, international finance and export credit agencies, government bodies, issuers, asset managers, funds, private equity participants and project sponsors on syndicated and multi-lateral loan and credit facility agreements and related security packages, project finance, corporate finance, ship and aircraft finance, leveraged and acquisition finance, asset and real estate finance, and corporate restructurings.

Islamic Finance:
The Islamic finance team provides clients with advice and representation on a broad spectrum of Islamic finance transactions (Shariah and conventional banking), debt capital market, regulatory frameworks and products in Oman's fast-evolving Islamic finance sector and advised on numerous 'first of a kind' Islamic and hybrid real estate development financings and product development. The team has distinct privilege of being counsel of choice for Government of Oman's debt capital market issuances.

Corporate & Capital Markets:
AMJ's award winning corporate/capital markets and M&A practice regularly advises the Government of Oman, leading international and local corporates and other institutions on a full spectrum of corporate and capital markets work. It acts for corporate clients in headline capital market transactions, as well as advising on the establishment of investment funds, issuance of bonds, undertaking Initial Public Offerings, ("IPOs"), general rights issues, private equity transactions, privatisation projects, PPPs, complex restructurings in addition to general M&A transactions. The team also advises on all aspects of Omani securities laws, bankruptcy, corporate governance, legal compliance and other regulatory issues.

Projects & Energy:
The team is routinely involved in the most significant projects occurring in the Omani market. It advises clients across the full life cycle of projects including, but not limited to, tendering and procurement, project development and construction, EPC and O&M contracts, corporate structuring and joint venture agreements, financing and security documentation, regulatory, licensing, environment, taxation, employment, and dispute resolution.

Litigation & Arbitration:
AMJ's strong reputation stems from its success in handling complex, high-profile claims before the Omani courts as well as in conducting international and regional arbitrations in centres such as the LCIA, ICC, GCC Commercial Arbitration Centre and the Dubai International Arbitration Centre. The litigation specialists advise on a wide range of commercial litigation, banking litigation and regulatory proceedings, administrative law claims, employment, private property disputes, Shariah and criminal cases. AMJ's administrative law team advises clients on appeals against decisions of statutory authorities and judicial review. AMJ is also recognised as a market leader in white collar crime, insolvency and liquidation, trade union disputes and collective bargaining.

International Work:
AMJ advises foreign investors entering or seeking to expand in the Oman market on suitable corporate vehicles and strategic alliances to achieve their objectives. AMJ acts for clients on high-value cross-border deals including M&As and covers arbitrations in all international forums. Many of its lawyers are western-qualified with experience of practice in major global centres of business and finance. AMJ extends its international reach through its long-established relationships with leading London chambers and select magic circle and international law firms.

Head Office
Website: http://www.amjoman.com/
Email: [email protected]
Phone Number: +968 2482 9200
Fax number: +968 2481 2256

Head Office
Oman
MUSCAT: Muscat International Centre,
Central Business District, Bait Al Falaj Street,
PO Box 686,
PC 112, Ruwi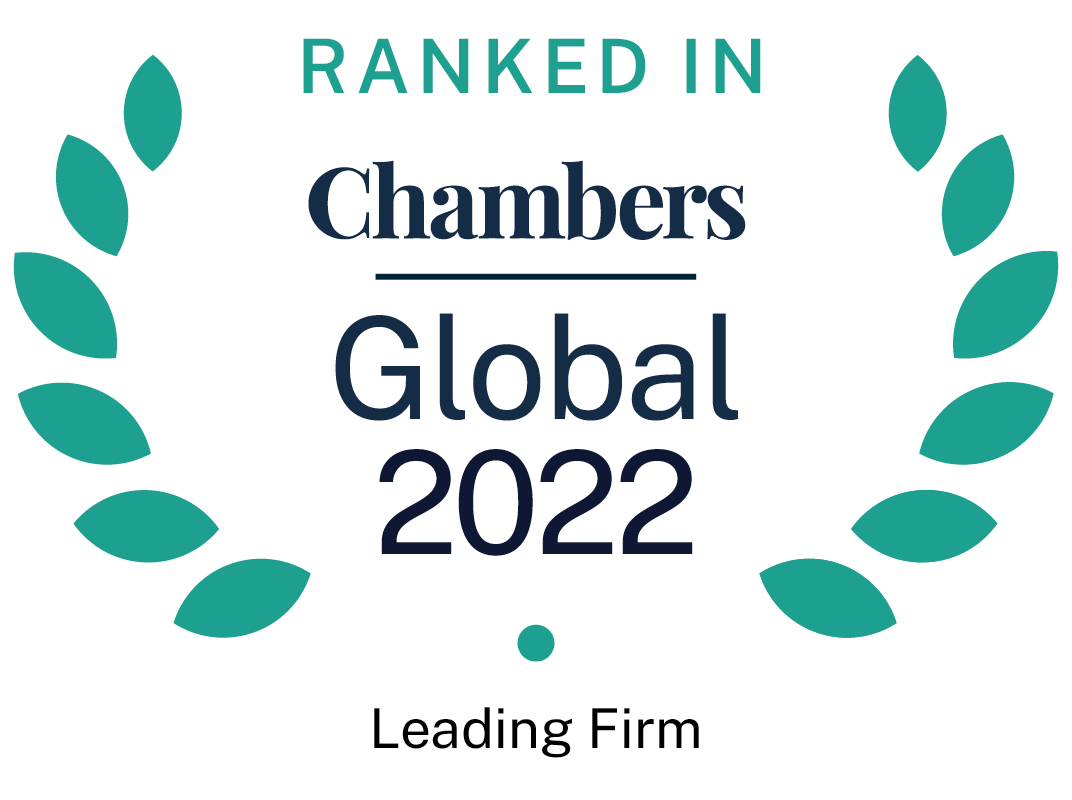 Contributions
Total 2 contributions
Ranked Departments
Chambers Research is conducted by 200 Research Analysts, across 200 jurisdictions and provides nearly 6,000 rankings tables. Annually we collect hundreds of thousands of responses from clients, the majority via in-depth interview. Learn more about our methodology.
Oman
---
Corporate & Finance
Band 1
Dispute Resolution
Band 1
Ranked Lawyers
Chambers Research is conducted by 200 Research Analysts, across 200 jurisdictions and provides nearly 6,000 rankings tables. Annually we collect hundreds of thousands of responses from clients, the majority via in-depth interview. Learn more about our methodology.
Oman
Corporate & Finance
---
Mansoor Jamal Malik
Star Individuals
Dispute Resolution
---
Ayman Abdulaziz Ali
Band 2
Mansoor Jamal Malik
Band 1
Projects & Energy
---
Mansoor Jamal Malik
Band 2
Ranked Offices
Chambers Research is conducted by 200 Research Analysts, across 200 jurisdictions and provides nearly 6,000 rankings tables. Annually we collect hundreds of thousands of responses from clients, the majority via in-depth interview. Learn more about our methodology.

There are no Ranked Offices in this view.
Ranked Offices
Head Office

Head Office
Muscat International Centre
Mezzanine Floor, Central Business District
Bait Al Falaj Street
PO Box 686
Ruwi
Muscat
Oman
112
View head office profile