Lawyer profile
Thórólfur Jónsson
Global 2023: Corporate/Commercial
---
Global Guide 2023
---
Ranked in 1 Practice Areas
Ranked in Guides
About
Provided by Thórólfur Jónsson
Global
Practice Areas
Thórólfur specialises in M&A, banking and finance, capital markets, corporate law, and litigation.
Career
Thórólfur was with LOGOS in 1999-2004 and joined the firm again as partner in 2009 after five years with Kaupthing Bank, where he was MD of Investment Banking. He qualified as an Attorney in 2000 and as a Certified Securities Broker in 2009. He received his LL.M degree from Harvard Law School in 2002, with focus on International Finance and M&A. In 2016 Thórólfur qualified as a Supreme Court Attorney. Thórólfur has a long experience in M&A and Capital Markets, and has written a textbook on Securities Regulation. He sits on the board and the management board of the Iceland Chamber of Commerce. Thórólfur is a member of LOGOS's banking and finance team. Between 2019-2022 he was the managing partner of LOGOS.
Chambers Review
Provided by Chambers
Global
Corporate/Commercial - Iceland
Thórólfur Jónsson is recognised as a leading lawyer. He advises on a broad range of corporate deals as well as equity and debt financing transactions. He is also experienced in funds-related topics.
Discover other Lawyers at
LOGOS
Provided by Chambers
Filter by
Iceland
Corporate/Commercial
---
Helga Melkorka Óttarsdóttir
Dispute Resolution
---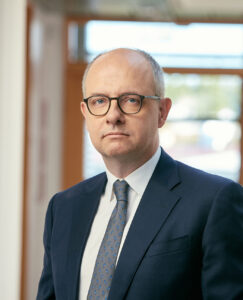 Ólafur Eiríksson
Head of Dispute Resolution