Lawyer profile
Stewart L Kasner
USA 2023: Tax
---
About
Provided by Stewart L Kasner
USA
Practice Areas
International Taxation, Trusts and Estates; Offshore Tax Compliance; International Reorganizations; Cross Border Transactions; Family Offices; Digital Assets; Cross-Border Divorce Tax Matters
Career
Stewart Kasner is a Florida board-certified tax attorney who co-leads Holland & Knight's International Private Client Group, focusing primarily in the areas of international taxation, trusts and estates. Mr. Kasner routinely advises ultra-high-net-worth foreign and domestic clients on U.S. federal income, gift and estate tax matters associated with their cross-border activities, including U.S. real estate investments and businesses, as well as pre-immigration tax planning. His practice also includes forming and overseeing complex international corporate and trust structures, as well as implementing international reorganizations. Mr. Kasner has extensive experience in domestic and offshore trust instruments, FIRPTA, FATCA , CRS, voluntary disclosures and withholding taxes. He also advises on divorce tax matters for cross-border couples, as well as the development and purchase of offshore private placement U.S. tax compliant life insurance and annuity contracts.
Chambers Review
Provided by Chambers
USA
Tax - Florida
Stewart Kasner maintains a wide-ranging cross-border tax practice. He advises high net worth individuals and corporations on trust structures and real estate investments.
Strengths
Provided by Chambers
Slide 1 of 1
"Stewart is a really fine attorney and a strong leader."
"Stewart is a really fine attorney and a strong leader."
Articles, highlights and press releases
1 item provided by Holland & Knight LLP
Discover other Lawyers at
Holland & Knight LLP
Provided by Chambers
Filter by
Alabama
Bankruptcy/Restructuring
---
Healthcare
---
Litigation: General Commercial
---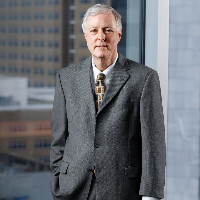 California