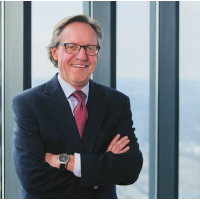 Lawyer profile
Scott E. Korzenowski
USA 2022: Franchising: Mainly Franchisee
---
About
Provided by Scott E. Korzenowski
USA
Practice Areas
Scott E. Korzenowski is a partner in Dady & Gardner, P.A., who has successfully helped dozens of franchisees and dealers achieve successful resolutions to their disputes with their franchisors and manufacturers, including franchisees in the Nursefinders, Staff Builders, Jamba Juice, Dairy Queen, Pizza Hut and Subway systems. Scott also has helped shape the law to provide additional protections for franchisees and dealers.
Career
In addition to his trial experience, which includes several cases before juries and arbitrators, Scott has drafted a successful petition to the United States Supreme Court, and has argued appellate cases before the Minnesota Court of Appeals, Minnesota Supreme Court and the United States Court of Appeals for the Fourth, Seventh and Eighth Circuits.
Chambers Review
Provided by Chambers
USA
Franchising: Mainly Franchisee - USA - Nationwide
Scott Korzenowski represents franchisee clients in the restaurant and fast food industry in disputes with franchisors and manufacturers. He regularly appears in litigation in state and federal court.
Discover other Lawyers at
Dady & Gardner, PA
Provided by Chambers
Filter by
USA - Nationwide
Franchising: Mainly Franchisee
---