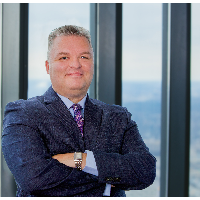 Lawyer profile
John D. Holland
USA 2023: Franchising: Mainly Franchisee
---
About
Provided by John D. Holland
USA
Practice Areas
John D. Holland is a partner at Dady & Gardner, P.A. John has successfully resolved disputes involving unlawful termination, FDD disclosure, encroachment, transfer rights, and violation of state franchise and dealership laws.
John has successfully negotiated with multiple equipment manufacturers to reverse decisions to terminate the dealership rights of John's equipment dealer clientele.
John graduated with honors from the University of Minnesota Law School and St. Olaf College. He has been named among the Best Lawyers in America®, a "Super Lawyer" by Minnesota's Law & Politics Magazine, a "Legal Eagle" by Franchise Times Magazine, and has been listed in the International Who's Who of Franchise Lawyers.
Chambers Review
Provided by Chambers
USA
Franchising: Mainly Franchisee - USA - Nationwide
John Holland receives recognition for his representation of franchisees and dealers in encroachment, unlawful termination and transfer rights litigation. His expertise extends to dealership rights negotiations with manufacturers.
Discover other Lawyers at
Dady & Gardner, PA
Provided by Chambers
Filter by
USA - Nationwide
Franchising: Mainly Franchisee
---