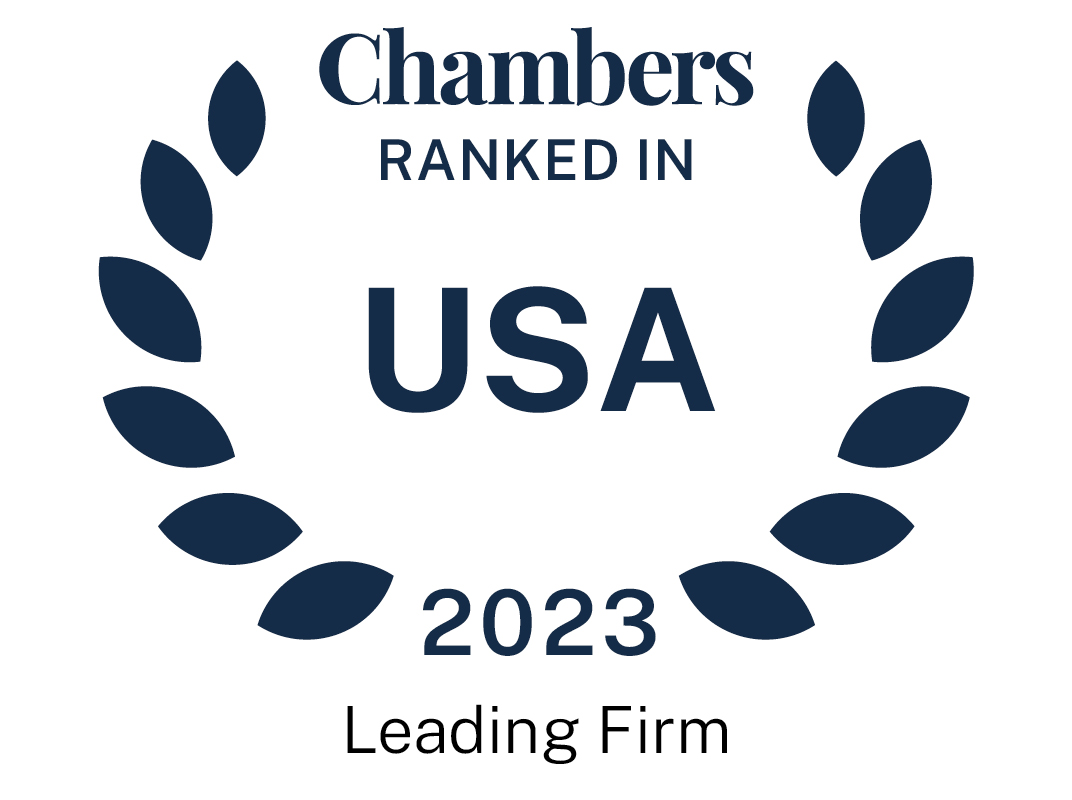 About
Provided by Dady & Gardner, PA
USA
Managing Partner: J. Mark Dady
Senior Partner: J. Michael Dady
Number of partners: 9
Number of other lawyers: 1
Firm Overview:
Since Dady & Gardner was founded in 1994, the firm's mission has been to help franchisees, dealers and distributors effectively and efficiently resolve their disputes, and to preserve and enhance the value of their businesses in the process. The firm only represents franchisees, dealers and distributors. With this focused concentration, the firm has been able to build a powerhouse of knowledge, skill and proficiency that has been used to obtain practical results for its clients through negotiation, mediation, arbitration and litigation. Dady & Gardner's franchise attorneys have represented a wide array of clients, from quick-service restaurant franchisees to farm and industrial equipment distributors, and have successfully resolved disputes against more than 350 different franchise and supply systems, essentially all of which are listed on the firm's website.
Main Areas of Practice:
Termination:
Dady & Gardner franchise attorneys have enjoyed many successes battling franchisors and suppliers over their attempts to terminate franchisees when there is not good cause, sometimes winning court orders preventing the termination, sometimes winning money damages for terminations that took place that the firm was able to prove were not justified.Refusal to Renew:
Franchisors and suppliers sometimes attempt to achieve the same results as termination through a refusal to renew the franchise or dealer agreement at the end of its term. Many statutes prevent the franchisor from doing so and allow the franchisee or dealer to continue in business so long as the franchisee is capably performing. Dady & Gardner has been able to obtain compensation for dealers and franchisees whose suppliers or franchisors have refused to renew them without good cause and have been able to obtain court orders preventing such non-renewals, keeping the business alive.
Changes in Policies:
Dady & Gardner views a franchisor's change in policy that has a detrimental effect on the franchisee or dealer as a serious matter: it may amount to a breach of contract, a fraud, or simply bad business that ought to be corrected. The firm has had significant success in addressing these changes in policy through litigation, negotiation, mediation, and the organization of associations of franchisees or dealers to address them.
Franchisee Association Representation:
Dady & Gardner has a long history of helping nationwide groups of franchisees to organize into associations, and to effectively work with franchisee leaders to obtain longterm positive changes in their relationships with their franchisors on matters such as improved product pricing, more effective use of marketing funds, return-on-investment based capital spending, increased uniformity and reasonableness in store inspection protocols, and more effective, efficient, and fair dispute resolution processes, all of which are designed to preserve and enhance the value of the individual franchisees' businesses.
Territorial Protection & Expansion:
Dady & Gardner franchise attorneys have a proud history of fighting franchisors and suppliers on issues of encroachment and denial of expansion rights. The firm was a pioneer in fighting a franchisor's attempt to encroach on franchisees through the use of the Internet, and obtained an injunction against a franchisor using the Internet to take away sales from its franchisee.Fraud & Misrepresentation:
The firm has won substantial verdicts and achieved large settlements for franchisees and dealers who bought their businesses on the basis of misrepresentations or who were not told the whole truth when they were signed up.
Breach of Contract:
When a franchisor fails to perform its obligations to a franchisee, Dady & Gardner can provide legal assistance to ensure that the franchisee does not forfeit any of its rights. The firm's franchise attorneys have been very successful in making sure that franchisors deliver what they promise and in obtaining compensation for franchisees when franchisors do not perform.Review & Negotiation of Franchise Documents:
Dady & Gardner regularly assists prospective franchisees, area developers, and area representatives to review and negotiate the terms of their franchise documents. Despite many franchisors saying the terms of those documents are non-negotiable, the firm frequently obtains beneficial changes for its clients in order to both protect the upside and limit the downside risks associated with the franchise opportunity being sold.
Contacts:
J. Michael Dady, Ronald K. Gardner, Scott E. Korzenowski, John D. Holland, Jeffery S. Haff, Kristy L. Miamen, J. Mark Dady
Ranked Offices
Provided by Dady & Gardner, PA
Dady & Gardner, PA rankings
USA Guide 2023
USA - Nationwide
Franchising: Mainly Franchisee
1 Department
6 Ranked Lawyers
Department
Franchising: Mainly Franchisee
Lawyers