Lawyer profile
Robert Kaler
USA 2023: Litigation: General Commercial
---
About
Provided by Robert Kaler
USA
Practice Areas
Robert Kaler is a Litigation Partner at Holland & Knight, LLP, a large international law firm. He is a trial, arbitration, and appellate lawyer practicing in the areas of complex business, financial, engineering, construction, intellectual property, technology, commercial contracts, antitrust, unfair competition, securities, health care, corporate governance, and international trade and investment disputes, among others.
Career
Mr. Kaler has represented public and private companies, major banks and financial institutions, government authorities and agencies, and private organizations and individuals, both U.S. and non-U.S., in significant courtroom jury and non-jury trials, domestic and international arbitrations, appeals, and administrative proceedings of all types, including before U.S. government agencies such as the U.S. International Trade Commission (USITC), the FTC and the GAO. He has also served as an Arbitrator in complex cases.
Publications
The Sham Exception to the Noerr-Pennington Antitrust Immunity; Minimizing Anticompetitive Abuse of the Administrative Regulatory Process, 12 Toledo L. Rev. 63.
Personal
Member: New York, Massachusetts, District of Columbia Bars; Listings: Best Lawyers in America (Commercial Litigation; Construction), Martindale-Hubbell (AV Preeminent); B.A., Dartmouth College, J.D., American University; Mass Lawyers Weekly, Top Ten Lawyers of 2003; Fellow, Litigation Counsel of America; Fellow, American Bar Foundation; Member, American Bar Association, International Bar Association, Federal Bar Association.
Chambers Review
Provided by Chambers
USA
Litigation: General Commercial - Massachusetts
Robert Kaler is a trial lawyer who works on a range of disputes, including IP and construction litigation. He is also an experienced appellate lawyer.
Strengths
Provided by Chambers
Slide 1 of 1
"He's very thorough, doesn't leave anything to chance and is excellent in court."
"He's very thorough, doesn't leave anything to chance and is excellent in court."
Discover other Lawyers at
Holland & Knight LLP
Provided by Chambers
Filter by
Alabama
Bankruptcy/Restructuring
---
Healthcare
---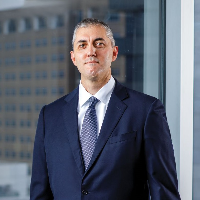 Litigation: General Commercial
---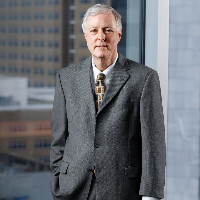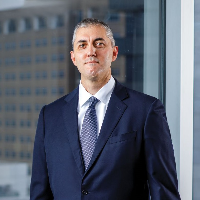 California