LAWYER PROFILE
Ricardo Escobar
Santiago de Chile, Chile
Latin America Guide 2022
Ranked in 1 departments

chambers review
Lawyer Information
Lawyer profile for Latin America 2022
This individual is also ranked in:
Global 2021
Chambers Review
Chambers Research is conducted by 200 Research Analysts, across 200 jurisdictions and provides nearly 6,000 rankings tables. Annually we collect hundreds of thousands of responses from clients, the majority via in-depth interview. Learn more about our methodology.
Latin America
Tax - Chile
Band 2
Partner Ricardo Escobar is "a very good lawyer," comments an observer, who adds: "He is committed and exercises good judgement." Interviewees also point to his background in the public sector.
View ranking table
Lawyer information
This content is provided by Ricardo Escobar
Practice Areas
Ricardo Escobar concentrates his professional practice on corporate, tax and foreign investment, dispute resolution.
He has vast experience in both the public and private sectors. During the last two decades, Mr. Escobar has played a pivotal role in the design of public policy and legislation in matters related to concessions for public works, double taxation and the capital market. He has also worked at the Foreign Investments Committee and has acted as a negotiator of foreign investment protection treaties and conventions to avoid double taxation. He was the Commissioner of the Chilean Internal Revenue Service (SII) from 2006 to 2010, where he led one of the key teams in the process of the incorporation of Chile to the OECD.
Mr. Escobar has acted as an advisor for the Government of Paraguay (IDB Program for Tax Reform) and delegate of the Finance Ministry of Chile before the Fiscal Affairs Committee of the OECD.
He received his law degree (J.D. equivalent) from Universidad de Chile and obtained a Master's Degree (L.L.M.) at the University of California at Berkeley.
This individual is also ranked in:
Global 2021
Ricardo Escobar
Bofill Escobar Silva Abogados
9 YEARS RANKED



Office
Av. Apoquindo 3472, Piso 19,
Edificio Patio Foster
Las Condes
Santiago de Chile
Santiago
Chile

Ranked In
Latin America 2022
Latin America 2021
Latin America 2020
Latin America 2019
Latin America 2018
View Firm Profile

This page contains Chambers Research content only
Enhance your profile to connect with potential clients
Sebastián Yanine
Bofill Escobar Silva Abogados
Dispute Resolution: Arbitration
Santiago de Chile, Chile
Sebastián Yanine
Bofill Escobar Silva Abogados
Dispute Resolution: Arbitration
Santiago de Chile, Chile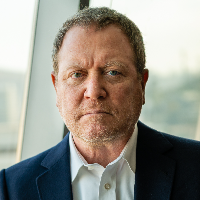 Jorge Bofill
Bofill Escobar Silva Abogados
Dispute Resolution: White-Collar Crime
Santiago de Chile, Chile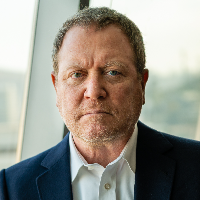 Jorge Bofill
Bofill Escobar Silva Abogados
Dispute Resolution: White-Collar Crime
Santiago de Chile, Chile