LAWYER PROFILE
Philip Morgan
Singapore, Singapore
Asia-Pacific Guide 2021
Ranked in 2 departments
Ranked in :
Energy & Natural Resources: International , Projects & Energy (International Firms)

chambers review
Lawyer Information
Lawyer profile for Asia-Pacific 2021
This individual is also ranked in:
Global 2021
Chambers Review
Chambers Research is conducted by 200 Research Analysts, across 200 jurisdictions and provides nearly 6,000 rankings tables. Annually we collect hundreds of thousands of responses from clients, the majority via in-depth interview. Learn more about our methodology.
Asia-Pacific
Energy & Natural Resources: International - Singapore
Band 2
Clients say Philip Morgan 's "strengths are his ability to clearly articulate the current situation, level of ambiguity and potential outcomes" and his "ability to highlight pragmatic solutions to complex issues." He is regularly involved in impressive transactions for major oil and gas companies.
Learn more about this team
•
View ranking table
Rankings for Expertise Based Abroad
Projects & Energy (International Firms) - Indonesia
Expertise Based Abroad in Indonesia
Philip Morgan is praised for his "longstanding expertise" in Indonesia by an interviewee. He is experienced in advising clients on M&A and joint ventures, as well as project development, in the oil and gas, coal and infrastructure sectors.
View expertise based abroad table
Lawyer information
This content is provided by Philip Morgan
Practice Areas
Philip has more than 17 years of experience advising corporates, financial investors and governments on their global acquisitions, joint ventures, project developments and divestments. Philip's practice focuses primarily on three areas: transactions and projects in the energy and natural resources sector, Indonesian transactions and matters across all sectors, and emerging markets M&A.
Since relocating to Southeast Asia 12 years ago, Philip has acted for clients on many of the most significant energy M&A transactions in the Asia-Pacific region and globally, as well as a number of landmark and first of their kind transactions and projects in Indonesia and throughout Southeast Asia.
This individual is also ranked in:
Global 2021
Philip Morgan
Freshfields Bruckhaus Deringer
9 YEARS RANKED



Office
10 Collyer Quay 42-01
Ocean Financial Centre
Singapore
Singapore Island
Singapore
049315

Ranked In
Asia-Pacific 2021
Asia-Pacific 2020
Asia-Pacific 2019
Asia-Pacific 2018
Asia-Pacific 2017
View Firm Profile

This page contains Chambers Research content only
Enhance your profile to connect with potential clients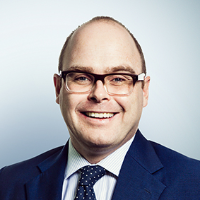 Expertise based abroad in Singapore
Nigel Gleeson
Freshfields Bruckhaus Deringer
Corporate/M&A (International Firms)
Singapore, Singapore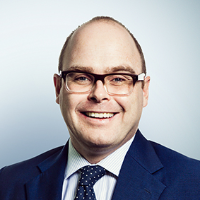 Expertise based abroad in Singapore
Nigel Gleeson
Freshfields Bruckhaus Deringer
Corporate/M&A (International Firms)
Singapore, Singapore
Nicholas Lingard
Freshfields Bruckhaus Deringer
Dispute Resolution: Arbitration
Singapore, Singapore
Nicholas Lingard
Freshfields Bruckhaus Deringer
Dispute Resolution: Arbitration
Singapore, Singapore