Lawyer profile
Peter C Montegriffo KC
Global 2023: General Business Law, Gaming & Gambling
---
Global Guide 2023
---
Ranked in 2 Practice Areas
Ranked in Guides
About
Provided by Peter C Montegriffo KC
Global
Practice Areas
Peter Montegriffo is a Consultant at Hassans and a member of the firm's Corporate & Commercial team. He is also the team leader of the firm's Gaming team. On 12 June 2014, Peter was appointed as Queen's Counsel in Gibraltar.
Peter's area of expertise is in commercial and private client matters. He has also advised on numerous financial services, regulatory and trust-related matters. Peter was closely involved in the IPOs of various gaming companies established in Gibraltar, which have been listed on the London Stock Exchange. He now advises regularly on commercial, merger and consolidation exercises.
Peter has been closely involved in drafting numerous changes to Gibraltar's legislation in trusts, financial services and gaming areas. His knowledge of these fields has led him to contribute to a large number of articles and books on Gibraltar's legal system and financial services sector.
Peter regularly speaks at international conferences relating to these areas of practice. His work frequently requires him to deal with multiple jurisdictions as a result of which the firm has built a considerable bank of international knowledge in tax and private client arrangements.
Career
Peter was also Gibraltar's Minister for Trade and Industry, with responsibility for economic development and financial services, between May 1996 and February 2000. Having graduated from Leeds University, Peter attended the Inns of Court School of Law as a member of Lincoln's Inn. Peter qualified as a Barrister in 1982, becoming a partner of Hassans in 1988.
Publications
Contributed to a large number of articles and books on financial services and the e-gaming industry.
Languages Spoken
English, Spanish
Chambers Review
Provided by Chambers
Global
General Business Law - Gibraltar
Peter Montegriffo KC acts as a consultant at Hassans and continues to supports clients in gaming matters. He assists public bodies with policy advisory mandates and acting for private gaming companies on commercial topics.
---
Gaming & Gambling - Global Market Leaders
Peter Montegriffo KC heads the gaming team at Hassans and offers clients the benefit of extensive experience in cross-border issues. He frequently advises on a range of global regulatory and transactional issues, including IPOs.
Strengths
Provided by Chambers
Slide 1 of 1
"He is very good and has a good reputation locally."
"He is very good and has a good reputation locally."
Articles, highlights and press releases
2 items provided by Hassans
Discover other Lawyers at
Hassans
Provided by Chambers
Filter by
Gibraltar
General Business Law
---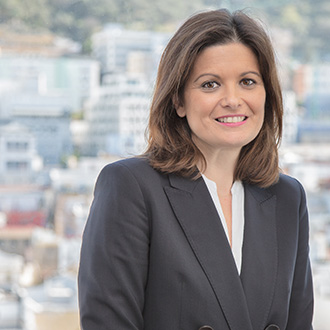 General Business Law: Dispute Resolution
---
General Business Law: Shipping
---
Global Market Leaders
Gaming & Gambling
---
Key Sectors
Provided by Hassans
Technology, Media and Telecoms (TMT)