Lawyer profile
Kellie Lerner
USA 2022: Antitrust: Mainly Plaintiff
---
About
Provided by Kellie Lerner
USA
Practice Areas
Antitrust and Trade Regulation; Class Action Litigation
Career
Described by her peers in Chambers USA as an antitrust "trailblazer," Kellie Lerner has devoted her two decade career to litigating high-stakes antitrust disputes. As Co-Chair of the Robins Kaplan LLP Antitrust Group, Ms. Lerner is principally responsible for identifying new antitrust actions, and has initiated the first antitrust lawsuits in the country in dozens of actions that have resulted in billions of dollars in recoveries for plaintiffs. She currently serves in leadership positions in a number of groundbreaking antitrust matters. Ms. Lerner also counsels clients on competition issues.
Ms. Lerner was named to Global Competition Review's prestigious Women in Antitrust list (2021) and also to Crain's New York Business Notable Women in Law list (2021). She was recognized by The New York Law Journal as a "Distinguished Leader" (2020), "New York Trailblazer" (2019), and an "Elite Woman of the Plaintiff's Bar" (2019). She was named an "M&A Trailblazer" by The National Law Journal, to the "National Women in Law Award" list by Corporate Counsel and InsideCounsel (2018), and a "Diversity Leader" by Profiles in Diversity Journal (2018).
Professional Memberships
NYSBA, Antitrust Section; National Association of Women Lawyers; ABA Section of Antitrust Law; The Committee to Support the Antitrust Laws; Institute of Consumer Antitrust Studies of the Loyola University Chicago School of Law; New York Women in Antitrust Group
Education
Rutgers Law School
J.D.
2003
Rutgers University
B.A.
1999
Chambers Review
Provided by Chambers
USA
Antitrust: Mainly Plaintiff - New York
Kellie Lerner has a strong track record representing plaintiffs in complex antitrust litigation, regularly securing millions of dollars in settlements and damages payouts. She has litigated anticompetitive conduct suits against some of the largest pharmaceutical, finance and manufacturing companies.
"Kellie is an amazing attorney who mixes vision and skill with respect and team building. She has been a trendsetter in taking on difficult and innovative cases." "She is an excellent strategist and one of the first colleagues I call to collaborate on a novel legal issue."
Discover other Lawyers at
Robins Kaplan LLP
Provided by Chambers
Filter by
Minnesota
New York
Antitrust: Mainly Plaintiff
---
USA - Nationwide
Antitrust: Plaintiff
---
Native American Law
---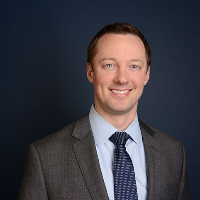 Product Liability: Plaintiffs
---