Lawyer profile
Ira N Rosner
USA 2023: Corporate/M&A & Private Equity
---
About
Provided by Ira N Rosner
USA
Practice Areas
Ira N. Rosner is an attorney in Holland & Knight's Miami office and co-heads the firm's Capital Markets Group. He has nearly four decades of experience helping entrepreneurs and corporate management teams create, fund, manage, grow and capitalize on their businesses. Mr. Rosner has worked with a wide variety of companies, ranging from startup ventures to Fortune 100 enterprises, in a wide array of industries, including financial technology (FinTech) and financial services, construction, real estate (including REITs), healthcare, pharmaceuticals, aerospace and aviation, agriculture, energy, manufacturing, high tech, life sciences, retail, business outsourcing, telecommunications and insurance.
In addition, Mr. Rosner is highly experienced in both public and private equity and debt securities offerings, as well as the sale and acquisition of public and privately held companies, including strategic acquisitions by public companies. He represents public companies in connection with U.S. Securities and Exchange Commission (SEC) reporting, securities exchange compliance and complex matters of corporate governance, and counsels boards of directors and their committees, including with respect to internal investigations, shareholder litigation demands and conflict of interest transactions. Mr. Rosner also represents public companies in connection with their executive compensation arrangements, equity incentive plans, employee stock purchase plans and other compensation-related matters.
Chambers Review
Provided by Chambers
USA
Corporate/M&A & Private Equity - Florida: South
Ira Rosner handles transactions across a range of industries, with recent work including advising clients in the construction market.
Strengths
Provided by Chambers
Slide 1 of 1
"Ira is a great technical lawyer."
"Ira is a great technical lawyer."
Discover other Lawyers at
Holland & Knight LLP
Provided by Chambers
Filter by
Alabama
Bankruptcy/Restructuring
---
Healthcare
---
Litigation: General Commercial
---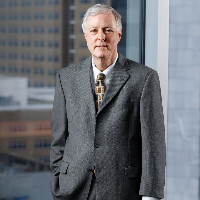 California