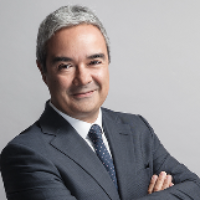 Lawyer profile
Gonçalo Machado Borges
Europe 2023: Competition/European Law
---
About
Provided by Gonçalo Machado Borges
Europe
Practice Areas
TMT, European Law and Competition.
Career
Gonçalo is a member of the firm's European law and competition department and, since 2017, heads the firm's TMT practice group.
He has extensive experience in EU and competition law, including cartel investigations (at the administrative and trial stages), abuse of dominance cases and merger filings in a wide range of sectors and involving negotiation of complex remedy packages.
In the telecoms and media sectors he has been regularly involved since 2003 in regulatory, competition and litigation matters, including consultations preceding the adoption of ANACOM resolutions; judicial challenges against individual decisions and regulations; and negotiating contracts covering multiple matters (RAN sharing, hosting and co-location services, broadcast rights pooling).
In recent years he has increasingly specialized in digital economy topics, including e-commerce, cybersecurity and digital marketing, and on the new rules introduced by the DSA and the DMA.
Professional Memberships
Portuguese Bar Association. APDC – Portuguese Association for the Development of Communications. Portuguese Competition Lawyers' Association (CAPDC).
Publications
Author and co-author of articles in his areas of expertise.
Personal
Law Degree (Católica Porto School of Law). Postgraduate Studies in European Law (Coimbra Faculty of Law). LL.M. (London School of Economics and Political Science). Postgraduate studies in EU Competition Law (King's College - University of London).
Chambers Review
Provided by Chambers
Europe
Competition/European Law - Portugal
Gonçalo Machado Borges frequently assists clients with investigations into allegations of anti-competitive behaviour in the technology sector. He also has experience advising clients on appeals against decisions relating to gun jumping.
Discover other Lawyers at
Morais Leitão, Galvão Teles, Soares da Silva & Associados
Provided by Chambers
Filter by
Porto
Portugal
Banking & Finance
---
Filipe Lowndes Marques
Head of Banking & Finance
Capital Markets
---
Competition/European Law
---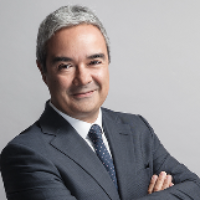 Luís do Nascimento Ferreira
Head of Competition/European Law