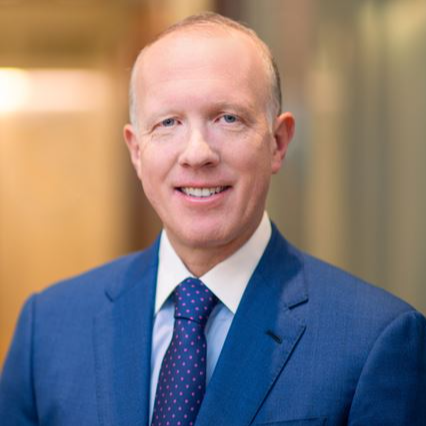 Lawyer profile
Douglas Wigdor
USA 2023: Labor & Employment: Mainly Plaintiffs
---
About
Provided by Douglas Wigdor
USA
Practice Areas
Practice areas include Employment Litigation and Sexual Harassment & Assault.
Referred to by the Financial Times as "America's most prominent #Metoo lawyer," Douglas H. Wigdor, routinely tries cases to verdict, has won numerous multi-million-dollar verdicts and has consistently been recognized as the top employment litigator in the country. To date, his trial verdicts, arbitration awards and settlements have exceeded $1.5 billion.
Douglas is widely recognized as a tireless champion for victims of sexual harassment, sexual assault, race discrimination and other workplace misconduct. From Sean Combs to Harvey Weinstein, to Dominique Strauss-Kahn to the NFL, to the Grammys to Madison Square Garden, Douglas has been at the forefront of some of the most impactful sexual abuse and employment discrimination cases of the last two decades. Named a Top 100 Hollywood Power Lawyer by The Hollywood Reporter and a Top Music Lawyer by Billboard, Douglas's prolific legal career has been covered in profiles in The New York Times, Bloomberg Businessweek and the Independent (UK).
He has been referred to in these and other major news publications as one of the country's most high-profile litigators. He has testified before the UK Parliament and has appeared in a Netflix documentary about the sexual assault case against Dominique Strauss Kahn as well as in a CNN+/HBO docuseries in 2022 about Rupert Murdoch.
His "pursuit of decency, justice and high-dollar settlements in the #MeToo era has landed Douglas on the list of Law360's Titans of the Plaintiffs Bar," according to a profile recognizing him as one of the most influential plaintiffs' lawyers in the U.S. Douglas regularly writes for Forbes Diversity & Inclusion on newsworthy topics and can often be seen standing up for his clients in TV and radio interviews.
Notable recent clients include:
• Singer Casandra Ventura, in her sex trafficking and sexual assault lawsuit against Sean "Diddy"Combs
• Jim Trotter, renowned sports journalist, in his discrimination and retaliation lawsuit against the NFL and NFL Media;
• Brian Flores, Steve Wilks, and Ray Horton in their historic race discrimination class action against the NFL;
• Actress Julia Ormond, in her sexual assault lawsuit against Harvey Weinstein which includes his employers Miramax & Disney, as well as talent agents CAA
• eight alleged victims of sexual abuse by Harvey Weinstein (including two women who testified at Weinstein's criminal rape trial in New York);
• two women claiming sexual abuse by billionaire private equity executive Leon Black;
• the hotel maid in the Dominique Strauss-Kahn sexual assault case;
• rape victim in the Delhi Uber case that led to numerous executive resignations;
• courageous victim of a heinous sex crime at the hands of an Uber cab driver in India whose case led to numerous executive resignations;
• NBA All-Star Charles Oakley in an assault and battery lawsuit involving James Dolan and Madison Square Garden;
• former Recording Academy President and CEO Deborah Dugan in a sexual harassment, gender discrimination and retaliation case in connection with the Grammy Awards;
• former chief of staff to ousted WeWork CEO in a pregnancy discrimination case
• multiple clients in the seminal "shop and frisk" cases;
• five award-winning female journalists at NY1 in an age and gender discrimination lawsuit against Charter Communications;
• over 20 employees at Fox News in their claims of sexual harassment, gender and race discrimination and retaliation;
Douglas's high-profile cases are frequently covered by the international news media. Most recently, his representation of Ms. Casandra Ventura in a sex trafficking and sexual assault lawsuit against Sean "Diddy" Combs was first covered by the New York Times followed by a myriad of media outlets in the U.S and internationally. He also represents Brian Flores, Steve Wilks, and Ray Horton in a landmark race discrimination class action against the NFL that has been discussed in countless television programs and articles, and has received public support from President Joe Biden, Stephen Colbert, Trevor Noah, Jemele Hill, Spike Lee, multiple members of Congress and numerous other high-profile individuals.
Douglas's handling of numerous high-profile cases has resulted in frequent television and radio appearances including Nightline, Good Morning America, The Today Show, CBS Mornings, The Late Show with Stephen Colbert, The Situation Room with Wolf Blitzer, ESPN and Neil Cavuto as well as regular spots on MSNBC, CNBC, CNN, ABC News, CBS News, NPR, the BBC and NBC News.
At the 2020 Grammy's, host Alicia Keys commented on the retaliation suit filed by Wigdor on behalf of the former President and CEO of The Recording Academy expressing solidarity.
Douglas's extensive litigation experience is frequently distinguished in the media. Notably, in a profile on his career, The New York Times concluded that he is "one of New York City's most aggressive employment lawyers." A sitting U.S. District Judge commented in another profile in the London Independent that "Mr. Wigdor is a winner." And Bloomberg Businessweek described Douglas as among the "top tier of telegenic anti-discrimination lawyers."
The vast majority of cases handled by Douglas result in confidential out-of-court settlements before they ever reach a courtroom. Some of his most notable public outcomes include:
• $23.72 million arbitration award on behalf of the former Chief Financial Officer of Six Flags, one of the largest single-plaintiff employment arbitration verdicts;
• $7.5 million verdict in a disability discrimination case against Walmart, one of the largest single-plaintiff verdicts ever under the Americans with Disabilities Act;
Douglas is one of New York's most highly awarded employment attorneys. Some of his recent notable honors and accolades include:
• Named "one of New York City's most aggressive employment lawyers" by The New York Times
• Winner of the New York Law Journal's Distinguished Leader Award
• Selected to City & State NY's Law Power 100 list
• Named to the Top 100 Hollywood Power Lawyers list by The Hollywood Reporter
• Named to the Top Music Lawyers list by Billboard
• Ranked Band 1 in New York Labor and Employment: Mainly Plaintiffs Representation by Chambers USA
• Top 20 Labor and Employment Litigators Benchmark Litigation
• Named one of 10 "Titans of the Plaintiffs Bar" Law360
• Employment Law Editorial Advisory Board Member, Law360
• Elite Trial Lawyers Award, The National Law Journal
• Selected to Top 100 list by New York Metro Super Lawyers
• Blue Ribbon Panelist, Employment Litigation/Labor and Employment, Super Lawyers
• Selected to Super Lawyers list for 12 years by Super Lawyers
• Selected to The Best Lawyers in America list for 15 years by Best Lawyers
• Litigation – Labor and Employment, The Best Lawyers in America
• Employment Law – Individuals, Management, The Best Lawyers in America
• Most Feared Law Firms Award, BTI Consulting Group
• Best Law Firms, U.S. News & World Report
• Top 100 Trial Lawyers in the USA, National Trial Lawyers
• Top 100 Labor and Employment Lawyers, American Society of Legal Advocates
• Premier 100 Trial Attorney, American Academy of Trial Attorneys
• Leading Plaintiff Employment Lawyer Award, Lawdragon
• Lifetime Membership Award, Top American Lawyers
• Repeatedly Won Top Verdict, New York Law Journal
• Litigator Award, Trial Lawyers Board of Regents
• Lifetime Achievement Award, America's Top 100 Attorneys
• Fellowship, Litigation Counsel of America
• A/V Preeminent Rating, Martindale-Hubbell
• 10.0 "Superb" Rating, Avvo
Education
J.D., Catholic University School of Law - graduating in the top of his class
M.A., Oxford University.
B.A., cum laude, Washington University
Admitted to Practice
• U.S. Supreme Court
• Her Majesty's Courts of England & Wales
• Court of Appeals, Second Circuit
• U.S. District Court for the Eastern District of New York
• U.S. District Court for the Southern District of New York
• U.S. District Court for the Northern District of New York
• District of Columbia
• Pennsylvania
• New York
Member: New York State Bar Association; Federal Bar Council and Association of the Bar of the City of New York.
Community Involvement
Douglas believes in giving back and has been a long-time supporter of his communities. Some of his recent activities include:
• Teacher, Cornell University, law class on Sexual Harassment in the Workplace;
• Due to his continued support of Oxford, St Cross College, a library has been named after Douglas and his wife — the Douglas and Catherine Wigdor Library Garden Room
• Launched week-long "Professionals in Residence" program at Oxford University's St Cross College in 2019, in which Douglas led a series of lectures, workshops and other educational events about the rapidly evolving U.S. legal and employment landscapes;
• Assisted "Lawyers Without Borders," training investigators in Kenya on best practices investigating and prosecuting wildlife crimes;
• Funded Medical University of South Carolina Crime Victims Treatment Center;
• Funded ongoing joint research project between Weill Cornell and Cornell Institute and Labor Relations School into treatment of home health care workers and corresponding services provided to those in need;
• Washington University: Endowed Arts & Sciences student scholarship and cycling studio in the student Recreational Center;
Discover other Lawyers at
Wigdor LLP
Provided by Chambers
Filter by
New York
Labor & Employment: Mainly Plaintiffs
---