LAWYER PROFILE
Deborah H Ruff
London, UK
Global Guide 2022
Ranked in 1 departments
Ranked in :
Dispute Resolution: International Arbitration

chambers review
Lawyer Information
Lawyer profile for Global 2022
This individual is also ranked in:
UK 2022
Chambers Review
Chambers Research is conducted by 200 Research Analysts, across 200 jurisdictions and provides nearly 6,000 rankings tables. Annually we collect hundreds of thousands of responses from clients, the majority via in-depth interview. Learn more about our methodology.
Global
Dispute Resolution: International Arbitration - UK
Band 6
Deborah Ruff is head of the firm's international arbitration practice. She offers expert representation of clients across a range of sectors, including energy and telecoms. She is well versed in LCIA and ICC arbitrations and matters complicated by issues of foreign law.
"Her main strengths are case strategy, knowledge, commitment, details and time management." "Clients really like her." "She's excellent and is very clever."
View ranking table
Lawyer information
This content is provided by Deborah H Ruff
Practice Areas
International Arbitration; Litigation; Real Estate & Construction
Career
Deborah Ruff leads Pillsbury's Arbitration - U.S. & International practice. She has extensive experience in multi-jurisdiction disputes, with a focus on high-value and complex international arbitration in the energy, infrastructure and construction, telecommunications and financial sectors.
Deborah conducts international arbitration disputes often over JOAs, the construction of and off-take from refineries and petrochemical plants, as well as rig, energy trading and transport, and coal and nuclear power plant disputes. She also regularly represents clients in other infrastructure, shareholder and financial disputes. Deborah conducts arbitrations under the rules of all of the major institutions and rules including the LCIA, the ICC, DIAC, the Swiss, Stockholm, Hong Kong and UNCITRAL Rules. She has also represented both investors and states in BIT and ICSID cases.
This individual is also ranked in:
UK 2022
Deborah H Ruff
Pillsbury Winthrop Shaw Pittman LLP
3 YEARS RANKED



Office
Tower 42
Level 23
25 Old Broad Street
London
Greater London
UK
EC2N 1HQ

Ranked In
Global 2022
Global 2021
Global 2020
Global 2014
Global 2013
View Firm Profile

This page contains Chambers Research content only
Enhance your profile to connect with potential clients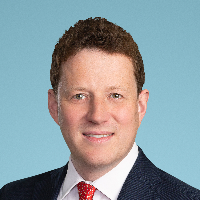 Expertise based abroad in UK
Antony Single
Pillsbury Winthrop Shaw Pittman LLP
Banking & Finance
London, UK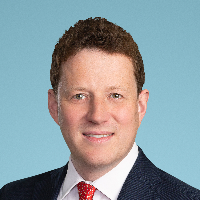 Expertise based abroad in UK
Antony Single
Pillsbury Winthrop Shaw Pittman LLP
Banking & Finance
London, UK