LAWYER PROFILE
Graham Tyler
London, UK
Global Guide 2022
Ranked in 1 departments
Ranked in :
Asset Finance

chambers review
Lawyer Information
Lawyer profile for Global 2022
This individual is also ranked in:
UK 2022
Chambers Review
Chambers Research is conducted by 200 Research Analysts, across 200 jurisdictions and provides nearly 6,000 rankings tables. Annually we collect hundreds of thousands of responses from clients, the majority via in-depth interview. Learn more about our methodology.
Global
Asset Finance - Global Market Leaders
Band 3
London-based Graham Tyler co-leads the firm's global asset finance practice. According to one client, "he is commercial, efficient and easy to deal with."Tyler acts for lessors, financial institutions and airlines on a range of aviation finance transactions.
Learn more about this team
•
View ranking table
Lawyer information
This content is provided by Graham Tyler
Practice Areas
Finance; Asset Finance; Aviation, Aerospace & Transportation; Capital Markets; Financial Services; Aviation Finance; Aircraft Finance Insurance Consortium (AFIC)
Career
Graham Tyler leads Pillsbury's Finance practice in London and co-leads the firm's Asset Finance team globally.
A recognised authority on aircraft finance and leasing, Graham regularly represents airlines, financial institutions and lessors in the procurement, financing and leasing of new and used aircraft and engines and aircraft portfolio acquisitions, financings and sales. Adept at crafting complex cross-border leasing and innovative financing structures, Graham negotiates operating and finance leases, commercial debt deals, export credit-supported arrangements, Islamic finance transactions and tax-based and capital market deals. His experience also encompasses transactions involving other assets, including ships, offshore equipment rolling stock and yellow goods.
This individual is also ranked in:
UK 2022
Graham Tyler
Pillsbury Winthrop Shaw Pittman LLP
14 YEARS RANKED



Office
Tower 42
Level 23
25 Old Broad Street
London
Greater London
UK
EC2N 1HQ

Ranked In
Global 2022
Global 2021
Global 2020
Global 2019
Global 2018
View Firm Profile

This page contains Chambers Research content only
Enhance your profile to connect with potential clients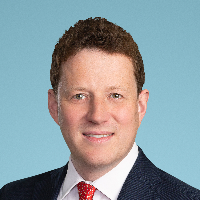 Expertise based abroad in UK
Antony Single
Pillsbury Winthrop Shaw Pittman LLP
Banking & Finance
London, UK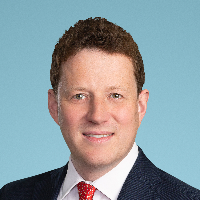 Expertise based abroad in UK
Antony Single
Pillsbury Winthrop Shaw Pittman LLP
Banking & Finance
London, UK
Deborah H Ruff
Pillsbury Winthrop Shaw Pittman LLP
Dispute Resolution: International Arbitration
London, UK
Deborah H Ruff
Pillsbury Winthrop Shaw Pittman LLP
Dispute Resolution: International Arbitration
London, UK