Lawyer profile
David Wonderlick
USA 2023: Construction
---
About
Provided by David Wonderlick
USA
Practice Areas
David Wonderlick focuses his practice on construction litigation and government contracts. He has represented contractors, subcontractors, suppliers, owners, developers, sureties, and public agencies on projects involving the construction of conventional and nuclear power plants, transmission lines, industrial facilities, wastewater treatment facilities, sewers, highways and bridges, dams, tunnels, professional sports stadiums, airport facilities, mass transit systems, hotels, military facilities, and housing complexes. David also has experience in drafting contracts for the procurement of construction, architectural, and engineering services.
David has spent his entire career representing clients in the construction industry, first as an associate with a large Philadelphia, Pennsylvania firm as a member of their construction practice group, and later as an associate and partner at one of the largest firms in the country devoted to the practice of construction law.
Publications
Co-Editor, American Bar Association Forum on Construction Law Division 13 (Government Construction) Quarterly Newsletter (2018-2020).
Co-Author: Chapter 25, Federal Government Construction Contracts Outside the United States, in Forum on Construction Law, American Bar Association, Federal Government Construction Contracts (3d ed. 2017).
Speaker: "Construction Delay, Acceleration, and Inefficiency Claims," Federal Publications, Arlington, VA, November 16-17, 2016; November 6-7, 2018.
Discover other Lawyers at
Varela, Lee, Metz & Guarino
Provided by Chambers
Filter by
California
Construction
---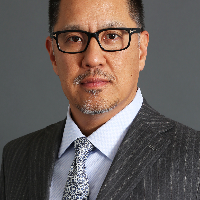 Virginia
Construction
---