Lawyer profile
Christopher Burke
USA 2023: Construction
---
About
Provided by Christopher Burke
USA
Practice Areas
Chris Burke has nearly 20 years of experience litigating construction disputes both domestically and internationally. Chris has tried multiple disputes through final award, with amounts in dispute of over US$1 billion.
Chris represents clients in state and federal courts and in arbitration proceedings, and has considerable experience with international dispute resolution. Chris represents owners, general contractors, construction managers, and subcontractors through the various stages of dispute resolution, from claim preservation through trial.
Before maturation of the litigation process, Chris works with his clients to avoid costly disputes by resolving issues at the project level. Once litigation is inevitable, however, Chris handles all aspects of the dispute process. He is a seasoned litigator who protects his clients' economic interests while preparing for the best presentation at trial should a matter "go the distance." He also advises clients on non-contentious matters, including contract drafting.
Chris is a frequent author and speaker in the construction law space and is active in both the American Bar Association and International Bar Association.
Chris graduated cum laude from Yale University and later from the University of Virginia School of Law, where he served as a Dillard Fellow Legal Research and Writing Instructor.
Discover other Lawyers at
Varela, Lee, Metz & Guarino
Provided by Chambers
Filter by
California
Construction
---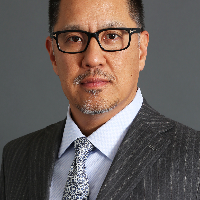 Virginia
Construction
---