Varela, Lee, Metz & Guarino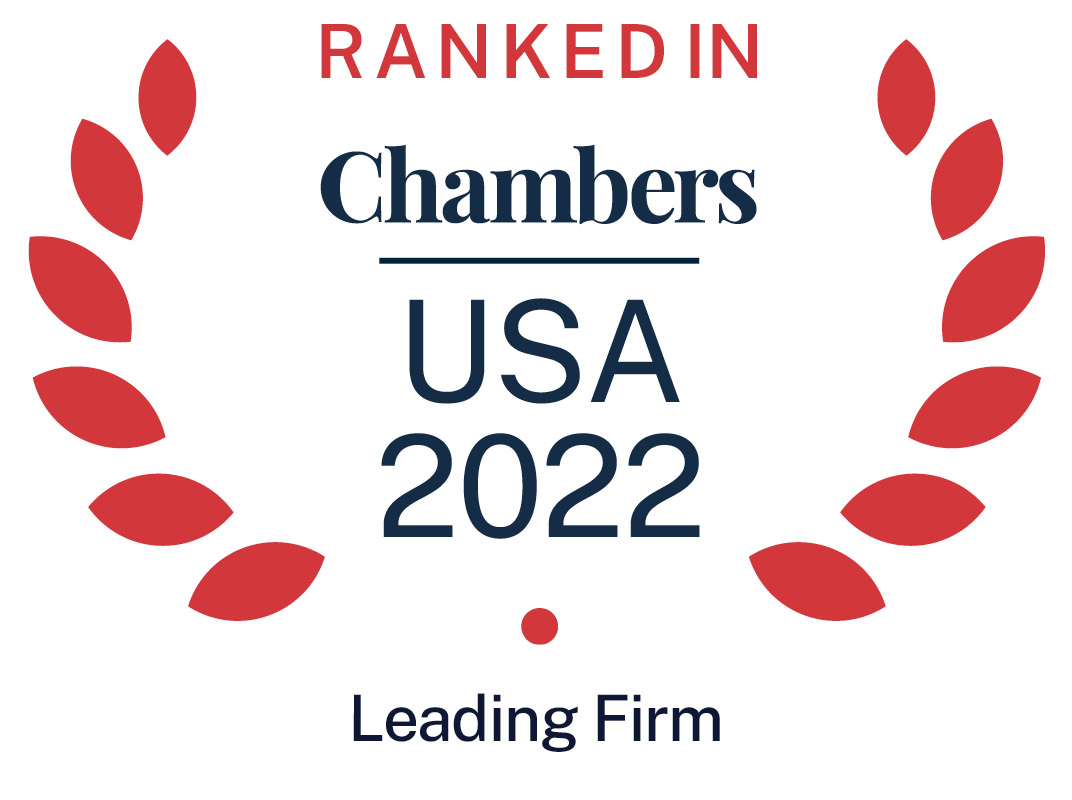 About
Provided by Varela, Lee, Metz & Guarino
USA
Managing Partners: Paul A. Varela, Bennett J. Lee, Todd R. Metz, Joseph S. Guarino
Number of Partners: 15
Number of Lawyers: 21
Firm Overview:
With offices in Tysons Corner, Virginia and San Francisco, California, Varela, Lee, Metz & Guarino, LLP (VLMG) represents clients spanning the breadth of the construction industry, including owners, developers, contractors, subcontractors, and design professionals. VLMG's attorneys have handled litigation and arbitration across the United States and around the world and provide counsel on a diverse spectrum of construction projects, including civil, industrial, power, commercial, and military/government projects. VLMG's attorneys also have substantial experience in counseling clients on non-contentious matters, including review and drafting of contract documents and the provision of advice during ongoing projects.

Main Areas or Practice:

Construction:
The core of VLMG's practice is devoted to the construction and engineering industry. All of VLMG's partners have devoted their careers to construction law, where they counsel clients on some of the most complex of construction disputes. VLMG advises its clients in federal and state courts, arbitration, and other forums of dispute resolution, including international arbitration (as explained more fully immediately below). VLMG's team has substantial experience handling bet the company litigations and arbitrations on national and global mega-projects, but also provides sound advice on more local disputes for its wide client base.
In addition to VLMG's experience with construction disputes, VLMG also routinely advises clients on noncontentious matters such as contract drafting and support during active construction projects. VLMG leverages its experience in dispute forums to protect its client on the 'front end' of projects in order to avoid disputes.

Key Matters:
■ Representation of major design-build tri-venture contractor on a $1.5 Billion classified federal government data center project; following the first week of an 8-week, 10-party AAA arbitration hearing, successfully obtained a positive settlement payment to the client almost triple the best prehearing offer
Arbitration (International):
VLMG lawyers have robust experience with international construction projects and routinely represent clients engaged in international arbitration disputes. The firm's experience overseas includes disputes stemming from projects throughout the Americas, Europe, Africa, Asia, and the Middle East. Moreover, VLMG has wide-ranging experience before diverse dispute forums, having arbitrated matters before the International Court of Arbitration of the International Chamber of Commerce, the International Centre for Dispute Resolution, Dubai International Arbitration Centre, the Dubai International Financial Center/London Court of International Arbitration, as well as handling many ad hoc international construction arbitrations.
Key Matters:
■ Representation of Japanese EPC contractor against a European civil contractor in an arbitration before the International Court of Arbitration of the International Chamber of Commerce arising out of the construction of a 600MW power plant in a remote region of South America. Defeated wrongful termination claims originally valued at almost $100 Million, and Tribunal awarded client in excess of $11 Million, which included almost 100% of client's damages, legal fees, and expenses
■ Representation of Owner/Developer in a dispute with EPC contractor over performance on a 300MW coal-fired CFB power plant in Guatemala. The case proceeded through a multi-week Evidentiary Hearing before the International Court of Arbitration of the International Chamber of Commerce. Client ultimately received a Final Award of over $300 million in its favor and which defeated nearly all of the contractor's $800 million counterclaims
Government Contracts:
VLMG attorneys counsel government contractors on terminations for default and matters of compliance, bid protests, suspension and debarment, claim preparation, pricing and dispute resolution. The law firm has represented clients on a wide array of procurements and related disputes before the Government Accountability Office, various Boards of Contract Appeals, the United States Court of Federal Claims, and the United States Court of Appeals for the Federal Circuit.
Key Matters:
■ Representation of prime contractor before the Civilian Board of Contract Appeals overturning the termination for default of a $35 million road construction contract in Yellowstone National Park
Litigation:
VLMG's lawyers assist clients in drafting, negotiating and administering contracts as well as handling a variety of matters across business, real estate, corporate disputes, licensing disputes and other aspects of commercial litigation. VLMG's lawyers possess extensive experience representing clients in commercial matters in both domestic and international arbitrations as well as all levels of litigation, including both state and federal appeals.
Key Matters:
■ VLMG handled a complex commercial arbitration arising out of the expiration of a licensing agreement for technology used to produce organic compounds for various industrial and manufacturing applications. Prior to hearing, VLMG successfully negotiated a favorable resolution, securing important rights for its clients to market engineering and new patents developed under the agreement across global technology markets
VLMG routinely reviews, drafts and negotiates complex contracts for its clients, including construction, engineering, design and EPC prime contracts, CM agreements and subcontracts, for all types of projects industry-wide. VLMG provides invaluable feedback on the front end during the drafting/editing process, and often serves as the principle contract negotiator on behalf of its clients in order to finalize the most favorable terms possible.
Ranked Offices
Provided by Varela, Lee, Metz & Guarino
USA
San Francisco

333 Bush Street, Suite 1500, San Francisco, California, USA, 94104

View ranked office
Varela, Lee, Metz & Guarino rankings
USA Guide 2022
Filter by
California
Construction
1 Department
1 Ranked Lawyer
Department
Lawyers
USA - Nationwide
Construction
1 Department
1 Ranked Lawyer
Virginia
Construction
1 Department
6 Ranked Lawyers
Department
Lawyers