Lawyer profile
Christopher M Mozingo
USA 2022: Corporate/M&A
---
About
Provided by Christopher M Mozingo
USA
Practice Areas
M&A, private equity, venture capital and general corporate and business law. Extensive experience in acquisitions and dispositions of private companies, leveraged buyouts, venture capital and growth equity financings, and private equity investments and co-investments.
Professional Memberships
Admitted in the States of Connecticut and New York. Member of the American Bar Association (including the Business Law Section and the Private Equity and Venture Capital Committee) and the Connecticut Bar Association (including the Business Law Section).
Publications
Private Equity in 2009 – 9 tips for protecting your investment, your rights and your designated directors, Deal Lawyers, Vol. 3, No. 3, May-June 2009.
Personal
Graduated with honors from the State University of New York at Buffalo in 1997. Received JD, with honors, from Emory University School of Law in 2004.
Chambers Review
Provided by Chambers
USA
Corporate/M&A - Connecticut
Christopher Mozingo possesses many years of experience in the corporate space, and is sought out by clients for his broad transactional capabilities. His work includes investments, sales and acquisitions.
Discover other Lawyers at
Finn Dixon & Herling LLP
Provided by Chambers
Filter by
Connecticut
Corporate/M&A
---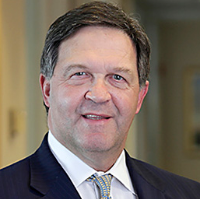 Litigation: White-Collar Crime & Government Investigations
---