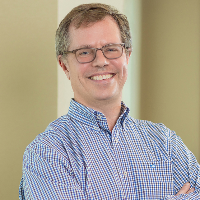 Lawyer profile
C Peck Hayne Jr
USA 2022: Energy & Natural Resources: Oil & Gas
---
About
Provided by C Peck Hayne Jr
USA
Practice Areas
Practice centers on oil, gas, pipeline and other energy-related transactions and regulation. Negotiates, drafts and advises clients on complex purchase and sale agreements, operating agreements, mineral leases, right-of-way agreements, master service agreements, transportation and interconnection agreements, gas storage agreements, production payments and settlement agreements in complex litigation. Renders title opinions on complex petroleum titles; assists lenders and borrowers in the financing of onshore and offshore oil and gas properties. Represents trustees, debtors-in-possession and creditors in oil and gas bankruptcy cases.
Has represented hundreds of clients in the oil, gas, energy and transportation industries before the BOEM, BSEE, LPSC, and Louisiana Department of Natural Resources and other agencies.
Career
• American Bar Foundation (2015 - Present )
• Special Award by Petroleum Landmen's Association of New Orleans (2016)
• Pro Bono Century Award by the Louisiana State Bar Association (2011)
• Distinguished Service Award by The Pro Bono Project (2019)
• New Orleans Magazine "Top Lawyers" - Energy Law; Oil and Gas Law (2013 - present)
• Best Lawyers in America - Energy Law; Oil and Gas Law (2008 - present )
• Louisiana Super Lawyers - Energy & Natural Resources (2007-2008, 2010-2021); Rated among top 50 lawyers in Louisiana (2015)
Chambers Review
Provided by Chambers
USA
Energy & Natural Resources: Oil & Gas - Louisiana
Peck Hayne is well regarded for his transactional expertise. His practice covers purchase and sale of energy assets, mineral leases and title advice.
"Always the master of his craft."
Discover other Lawyers at
Gordon Arata Montgomery Barnett
Provided by Chambers
Filter by