Lawyer profile
Arvin J. Jaffe
USA 2023: Banking & Finance: Transactional
---
About
Provided by Arvin J. Jaffe
USA
Practice Areas
Banking & Financial Services
Commercial & Syndicated Lending
Commercial Leasing
Corporate & Securities
Public Finance
Real Estate
Career
Arvin Jaffe represents domestic and foreign banks on a variety of real estate and non-real estate based financings.
He has served as lender's counsel on construction and permanent loan transactions involving office buildings, hotels, shopping centers, single family planned unit developments, residential condominiums, apartment buildings, and continuing care retirement communities in Florida and throughout the country.
He has represented lenders providing credit enhancements for municipal bond financings.
He also has represented a European bank in connection with the foreclosure of one of the largest urban redevelopment projects in the State of Florida.
Additionally, Arvin represents developers of office building complexes, mixed-use and commercial projects, apartment communities, and residential condominiums.
Professional Memberships
Member, The Florida Bar
Member (inactive), Pennsylvania Bar Association
Personal
University of Pennsylvania Law School, JD (1979)
University of Pennsylvania, BA, summa cum laude (1976)
Phi Beta Kappa
London School of Economics and Political Science (1975)
Chambers Review
Provided by Chambers
USA
Banking & Finance: Transactional - Florida
Arvin Jaffe's highly regarded financing practice includes significant real estate elements.
Discover other Lawyers at
Nelson Mullins Riley & Scarborough LLP
Provided by Chambers
Filter by
Colorado
Litigation: General Commercial
---
District of Columbia
Bankruptcy/Restructuring
---
Litigation: White-Collar Crime & Government Investigations
---
Telecom, Broadcast & Satellite
---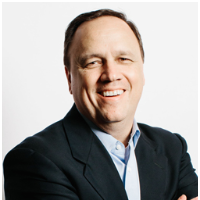 Florida