Lawyer profile
Andrew Myers
UK 2024: Real Estate Litigation
---
About
Provided by Andrew Myers
UK
Practice Areas
Andrew is well known as a tenacious litigator who "knows when to turn on the pressure" and get results. His "no nonsense" approach cuts to the chase and gets his clients results. His clients have described him as a rottweiler. Andrew frequently takes on cases where other lawyers have floundered and turns them around. The directories have described Andrew as a "red hot litigator" and someone who "fights hard but fair". Andrew has particular expertise in property-related disputes.
Andrew has 30 years' experience specialising in property disputes, contract disputes and professional negligence claims. His property litigation experience spans the full range and includes, forfeiture, dilapidations claims, enforcing covenants, tenant insolvency, restrictive covenants, lease renewals and suing other solicitors who have drafted property documents negligently. Andrew has also deals with contracts which have gone wrong, and joint ventures which fall apart.
Andrew is an experienced tactician, and a solicitor advocate. He recently won a Court of Appeal case, as sole advocate, successfully arguing against the QC on the other side. Andrew regularly takes on cases on a "no win no fee" basis.
Andrew is acted on one of the first rent arbitrations under the Commercial Rent (Coronavirus) Act 2022 addressing a 7-figure level of arrears on a trophy asset. He has already got the arbitrator to order the tenant to produce a lot of additional accounting documentation to ensure that the tenant does not falsely claim impecuniosity.
Andrew acted for the successful tenants in the largest ever enfranchisement claim -Westbrook Dolphin Square Limited v Friends Life Ltd.
He acted for the successful defendants in a dispute concerning a failed joint venture to build a shopping centre in Wolverhampton. Andrew's clients were sued for £56 million. The judge ordered them to pay just £2 (and made their opponents reimburse Andrew's clients' legal costs).
He took Lidl to the Court of Appeal on a joint venture property dispute, He also recovered a very substantial overage payment for a local authority.
Andrew acts for some large institutional pension fund landlords, as well as several entrepreneurial property companies. But he also acts for smaller businesses and institutions. He loves to help right wrongs. He recently settled a claim by a property agent whose introduction fee a national housebuilder had refused to pay. Andrew also successfully defended a widow from an attempt by her relatives to take her late husband's estate, and a local charity whose landlord tried (but failed) to forfeit the charity's 89 year lease.
Andrew recently won at trial for his pension fund client in the recent break clause case B & M Retail Limited v HSBC Bank Pension Trust UK Limited.
Discover other Lawyers at
Stephenson Harwood LLP
Provided by Chambers
Filter by
London (Firms)
UK-wide
Art and Cultural Property Law
---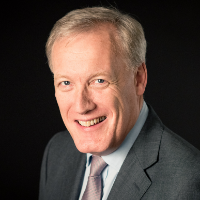 Roland Foord
Head of Art and Cultural Property Law